Launching online from 29th January 2021 Charles Gaines is to have his first-ever solo exhibition in the UK featuring new works across both galleries at Hauser & Wirth London. Comprising two new bodies of Gaines' critically acclaimed Plexiglas gridworks, the exhibition includes his institutionally heralded 'Numbers and Trees' and 'Numbers and Faces' series. With this exhibition, Gaines continues to engage formulas and systems that interrogate relationships between the objective and the subjective realms, as well as navigating ideas around identity and diversity. Gaines' distinctive and generative approach forges a critical link between first-generation American conceptualists and subsequent generations of artists who are pushing the limits of conceptualism today.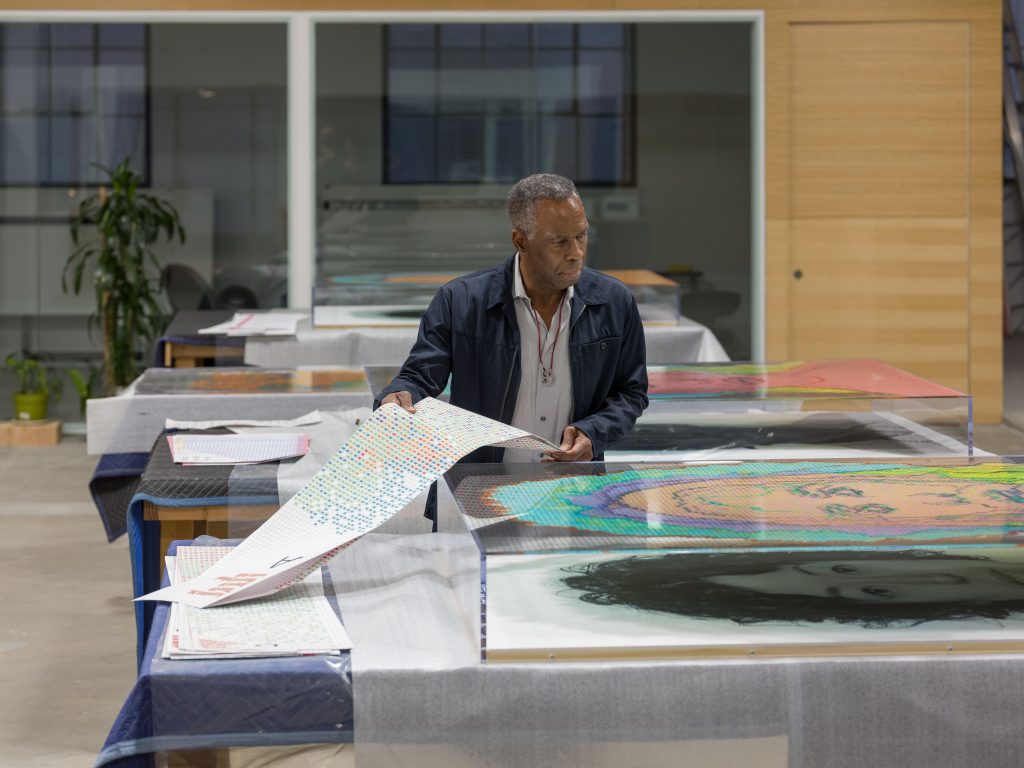 The newest chapter in Gaines' long-established practice comes in the form of 'Numbers and Faces: MultiRacial/Ethnic Combinations Series 1', a continuation of the 'Faces' series that Gaines began in 1978. In this newest series, Gaines creates an amalgam of faces within one artwork and seeks to interrogate ideas of representation, and more specifically the political and cultural ideas that shape one's understanding of the concept of multi-racial identity. In preparing for this work, Gaines searched for people who self-identified as multi-racial or multi-ethnic and invited them to be part of the work.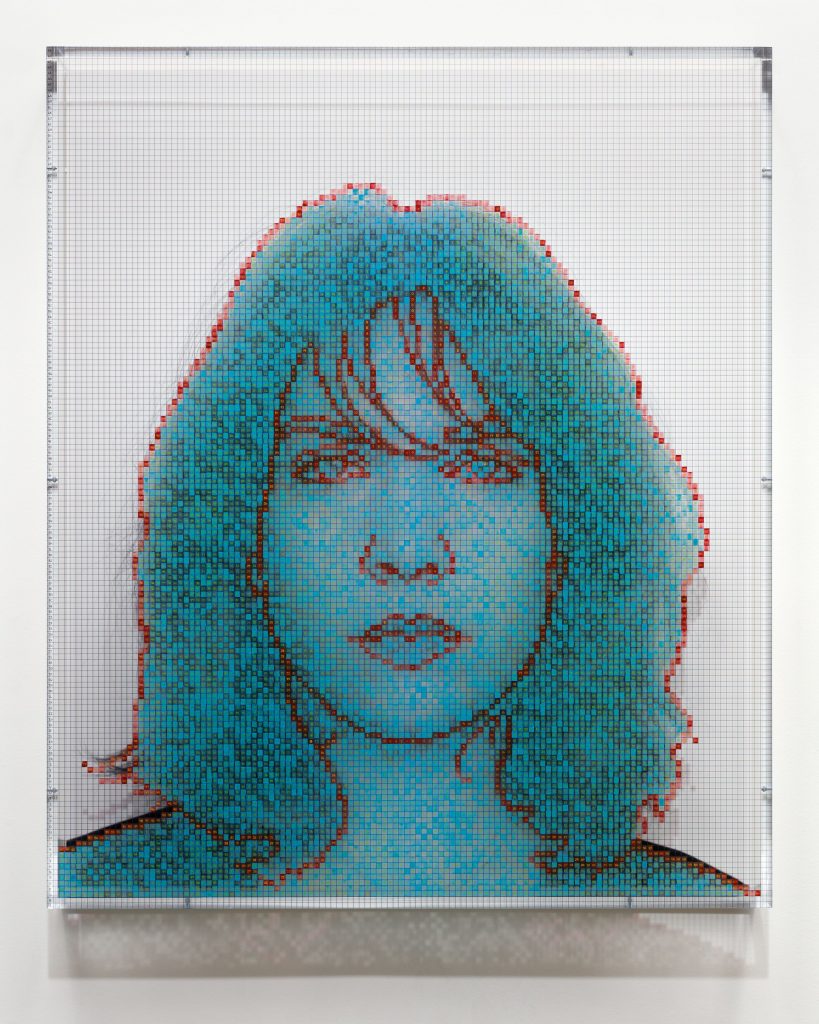 'I believe that the system of mapping these faces over a series can, itself, become meaningful by being drawn into an analogy with certain concepts of human reproduction such as heredity, genealogy, descent, lineage, genetics, etc., concepts that exist within the same domain. One of the main issues that interests me in working with systems is that, at a certain point, its relationship to any idea is arbitrary.'

Gaines states,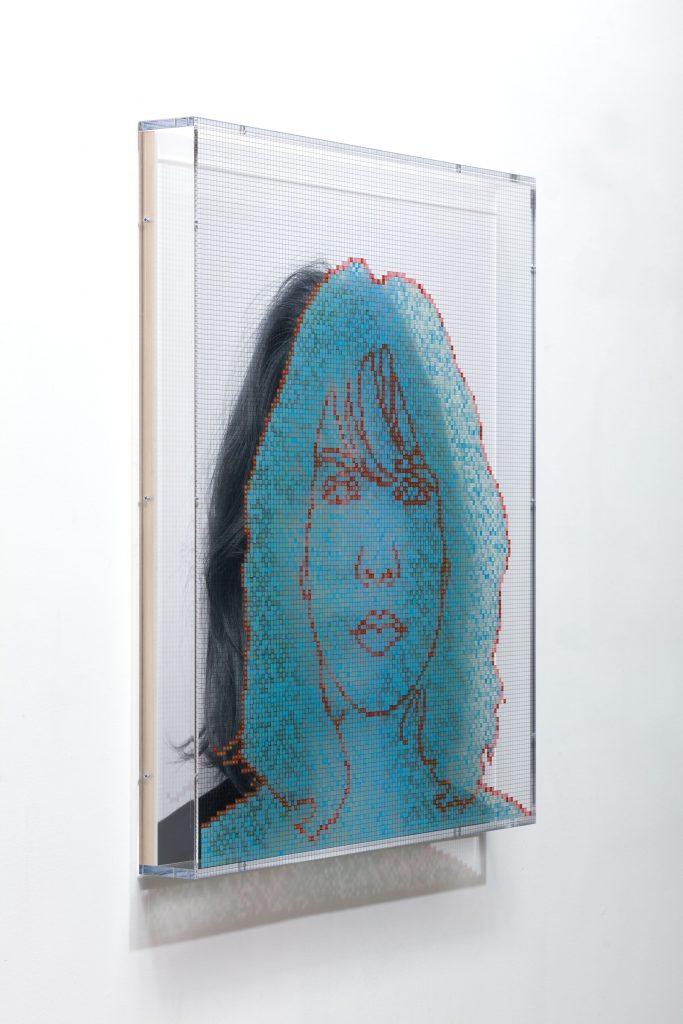 Each face depicted in this new series is assigned two colours: one for the contour lines of the face and the other for the space in between the contour lines. The faces are sequentially mapped out and overlaid one-by-one over the course of the series. According to Gaines, 'When the image is overlaid, the colours of the faces merge in areas and remain unaltered in other areas; over the course of the series the merging of contours produces different patterns and colour effects that dynamically and formally play out a binary relationship; the generalized structure of a face and the differences between faces.' Formal black and white photographs of each successive sitter appear on the back panel of each work. The concept of identity politics has played a central role within Gaines' oeuvre, and the radical approach he employs addresses issues of race in ways that transcend the limits of representation.
In both series on view, Gaines applies a shared system of rules. 'Numbers and Trees: London Series 1' provides a new format of Gaines' celebrated 'Numbers and Trees' Plexiglas series, which began in 1986 and continues to
evolve. The image of the tree has been central to Charles Gaines' work since the mid-1970s and his methodical examination of their form is continued in the newest iteration. These newest works are larger in scale than previous counterparts and are inspired by the vast English trees Gaines examined and photographed during a visit to Melbury in Dorset in early 2020. Gaines explored a number of iconic English gardens and forests before settling on Dorset as his site for the newest series, having noticed the immense width of the trees that would translate perfectly to the increased scale in which he wanted to work.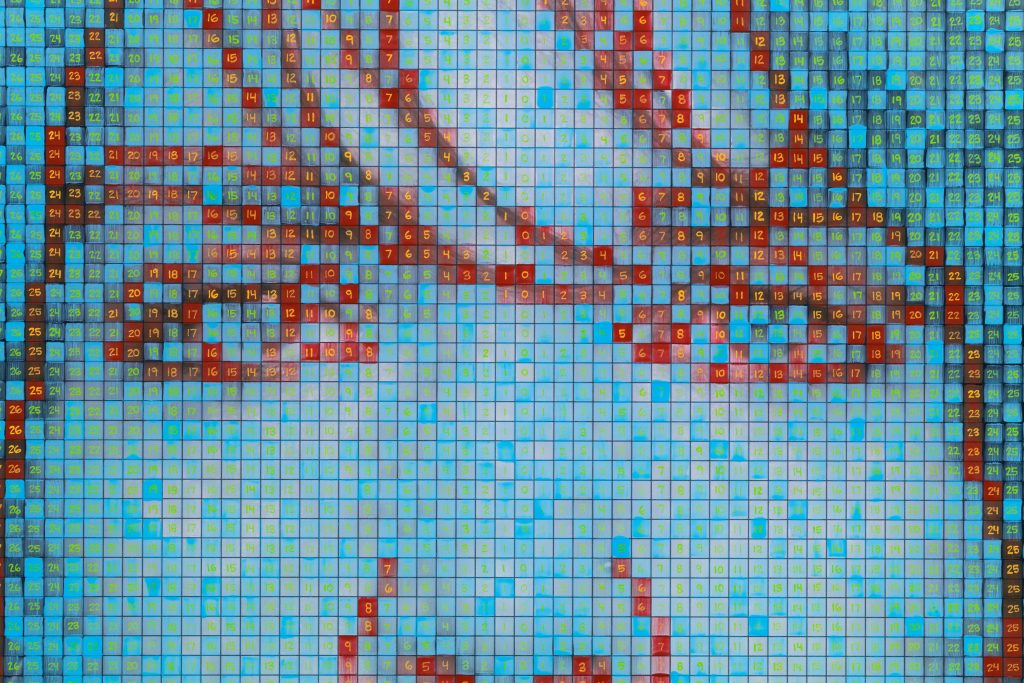 Gaines plots each London tree by assigning it a distinctive colour and a numbered grid that reflects the full form of the tree depicted in the detail photograph on the back panel of the work. Each successive work is realised by overlaying the forms of trees one at a time and in progression, following Gaines' systematic sequencing process. These works call into question both the objective nature of the trees within them, and the subjective natural and material human actions that surround them.
'As I watch the systems and works evolve, and images being produced, I'm totally reminded that what I'm seeing is not a product of my intention but is a product of a system, and the system has a completely arbitrary relationship with the object that's being represented'.

Gaines reflects on his process,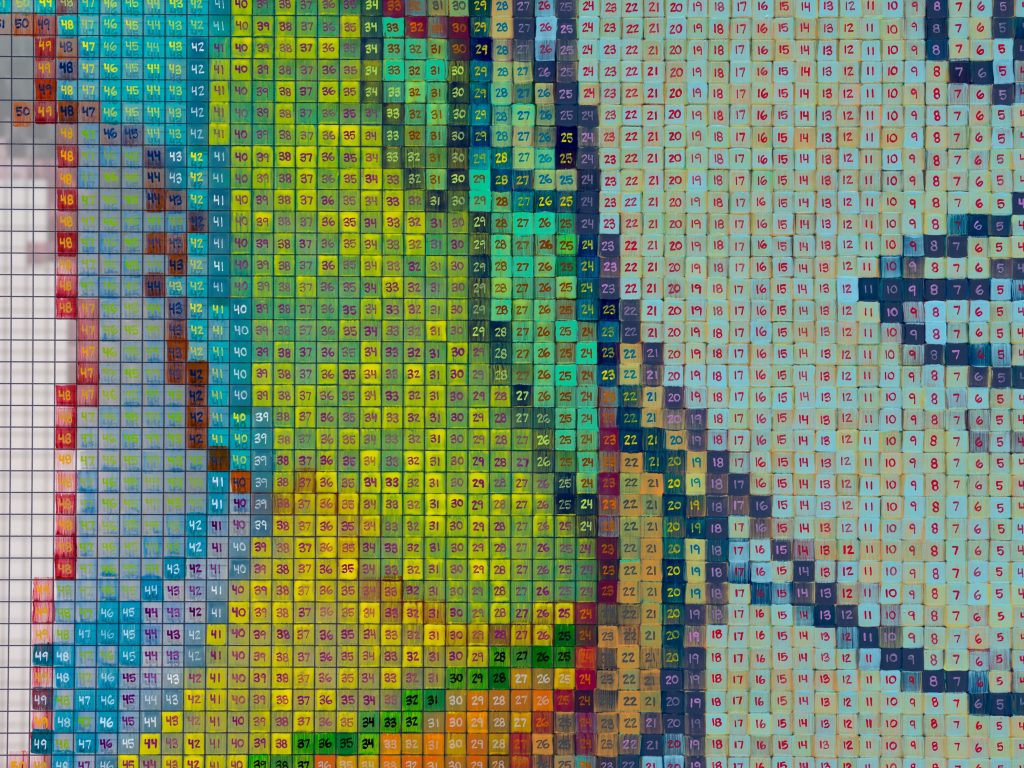 Charles Gaines: Multiples of Nature, Trees and Faces Hauser & Wirth London 29th January – 1st May 2021 Launching online from 29th January 2021 here: vip-hauserwirth.com/charles-gaines-multiples-of-nature-trees-and-faces/
Charles Gaines is a leading practitioner of conceptualism and influential educator at the California Institute of the Arts (CalArts), Los Angeles, having just launched a scholarship to promote diversity in the renowned M.F.A. Art Programme. Gaines will also have a solo exhibition entitled 'New Work: Charles Gaines' at San Francisco Museum of Modern Art (SFMOMA) from 27th February – 6th September 2021.
Categories
Tags