Tabish Khan the @LondonArtCritic picks five exhibitions to see online. Each one comes with a concise review to help you decide whether it's for you. Those looking for more online exhibitions should see his top 5 locked down exhibitions.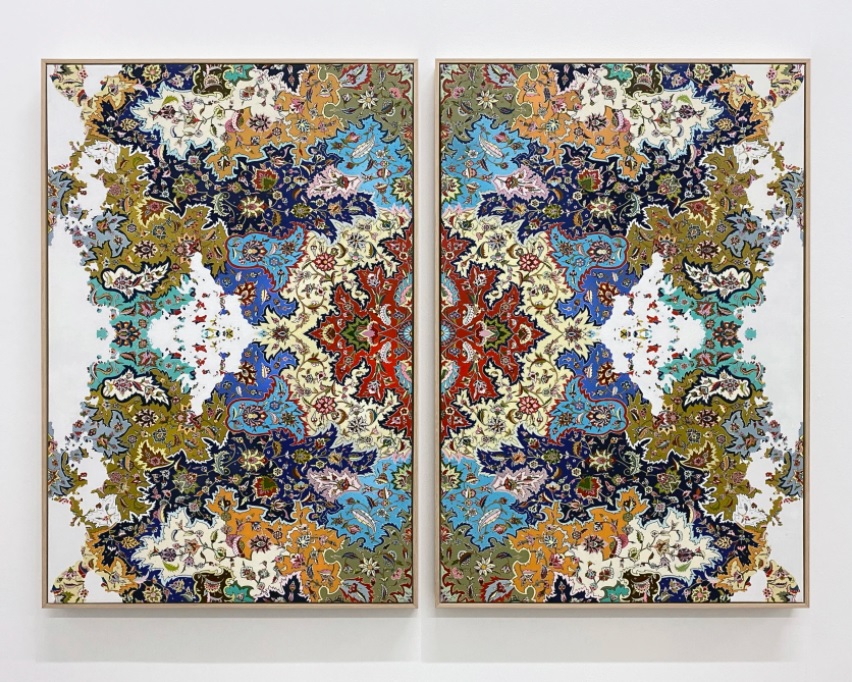 Jason Seife: A Small Spark vs A Small Forest @ Unit London
Taking inspiration from middle Eastern carpet designs Jason Seife blends the digital with oil painting to create these intricate and beautiful works that sprawl outwards. There is a lovely ambiguity in not knowing whether the negative space suggests a fading over time or spaces to be filled by an evolving artwork. It's easy for your eyes to get lost as they navigate these ornate works. Until 6 February.
Laurence Jones: Wish We Were There … @ Rebecca Hossack Gallery
Locked down indoors a bit of escapism is what we need and Laurence Jones' paintings duly deliver. These rich Los Angeles interiors looking over cityscapes and bathing in stunning sunsets is just the treat when trying to imagine ourselves away from the miserable winter weather. Until 26 January.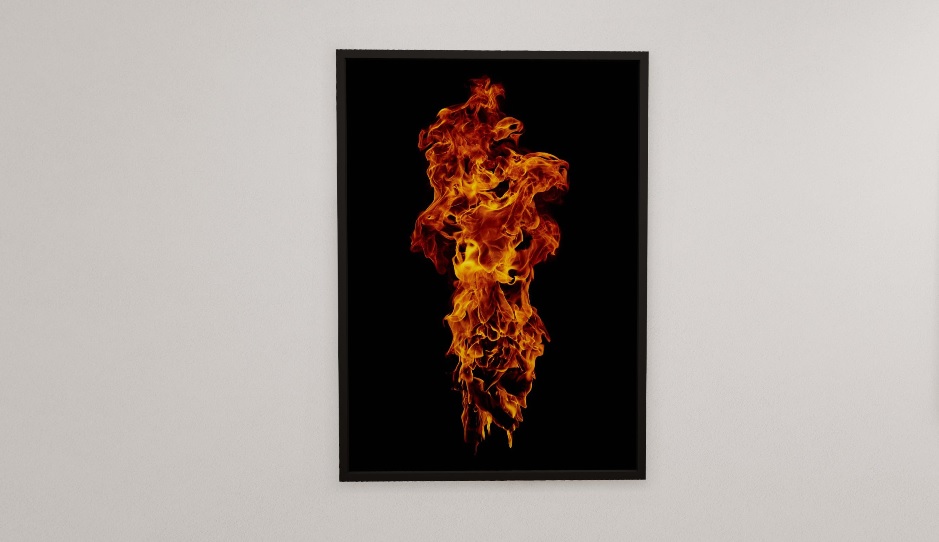 George McLeod: Ignition @ MMX Gallery
Deadly and helpful, hypnotic and terrifying – fire has always held a magical place for humanity over millennia. By taking it away from any context these fiery photographs are meditative and captivating. All presented within a rather swanky virtual gallery space this is an exhibition that's easy to lose track of time in. Until 14 February.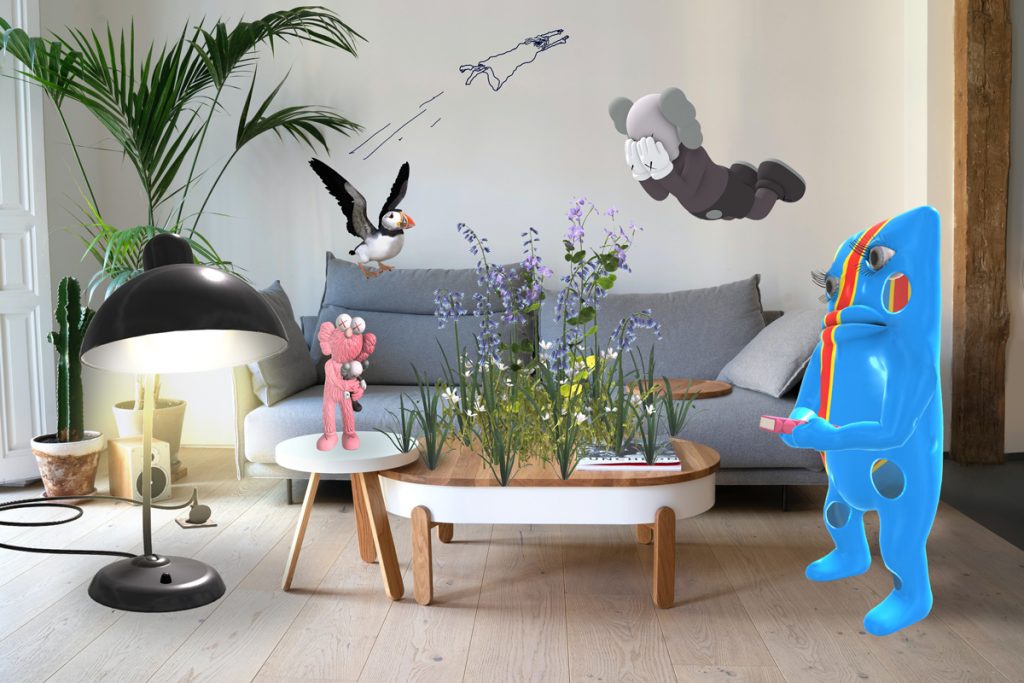 Unreal City at home @ Acute Art App
Originally presented outdoors on the South Bank, this augmented reality experience has now moved indoors so we can fill our own homes with artworks, whether it's a floating KAWS figure or a beautiful peacock spider that you want to be inhabiting your living room. Until 9 February.
England / Reflection @ Offshoot Gallery
With travel prohibited due to the pandemic and Brexit closing off our borders two arts students are re-assessing what England is and how it's changing. By comparing its landscape to the inhospitable ones on Mars and shining a light on lost rivers this is a two person exhibition that asks us to reflect on how we now see a changing England. Until 30 January.
England / Reflection image copyright Mandy Williams. All other images copyright respective artist and gallery.
Categories
Tags