Acute Art & Dazed Media launched London's biggest public festival of AR art ever titled 'Unreal City' in December last year.  The festival of AR art is now available to view and interact with from inside your home for one-month only.
Responding to new lockdown measures in London and across the United Kingdom, rather than extending the show which was due to end this month, Acute Art and Dazed Media have made these site-specific artworks available for audiences all around the world to interact and participate with from the safety of their homes via the free Acute Art App.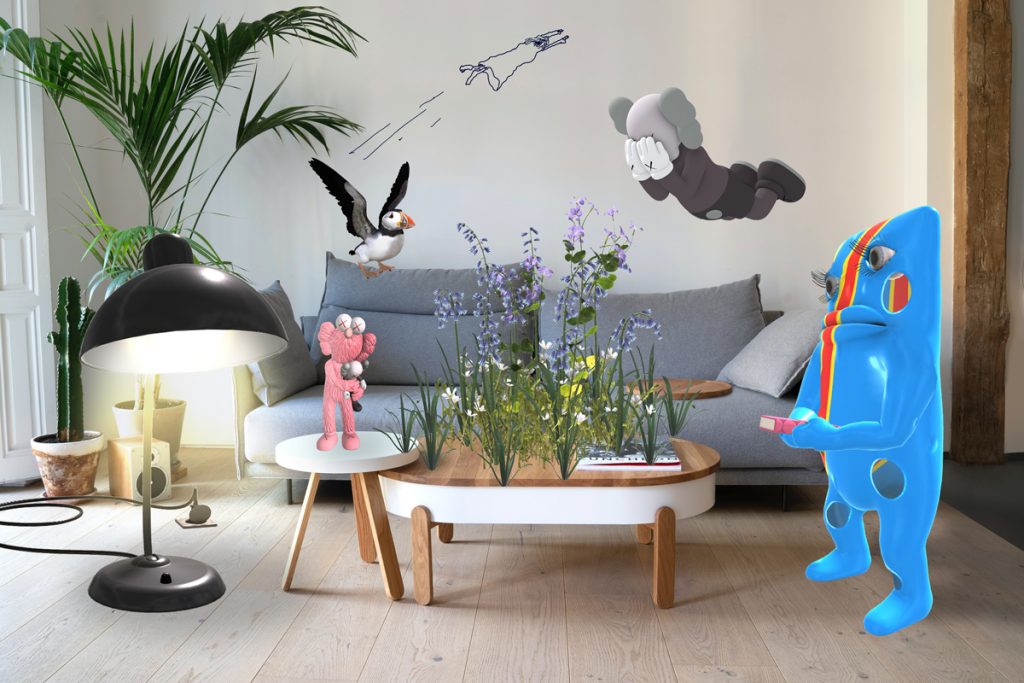 Unreal City (at home) features work by leading artists from all over the world including Nina Chanel Abney, Olafur Eliasson, Cao Fei, Alicja Kwade, Koo Jeong A, Marco Brambilla, KAWS, Bjarne Melgaard and Tomás Saraceno.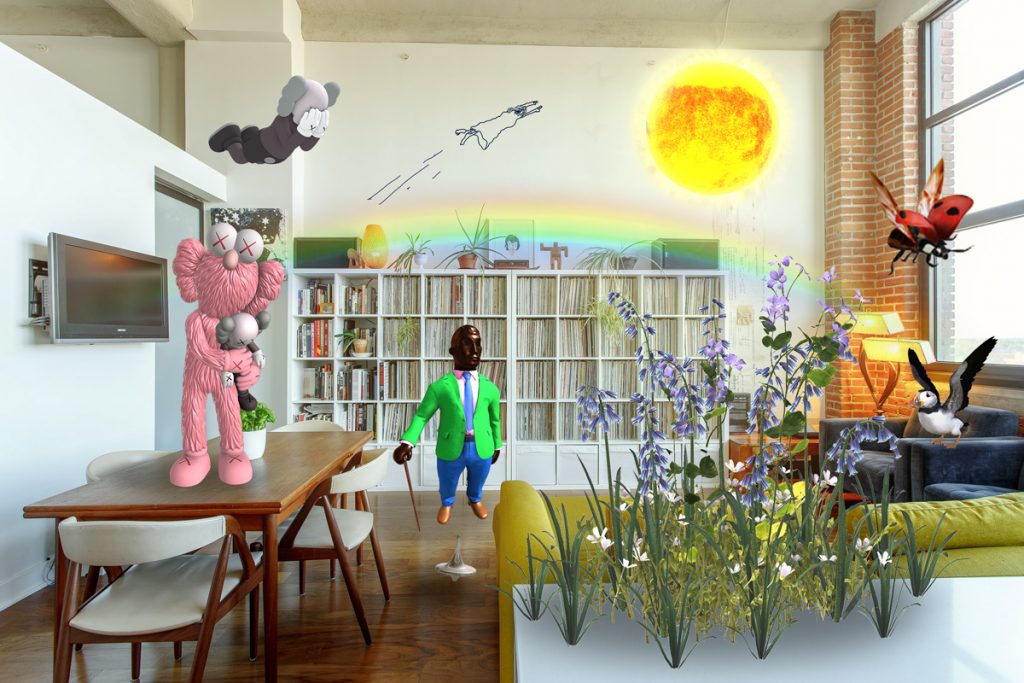 "Back in early December, at a moment when cultural institutions in the UK were closed, Acute Art and Dazed wanted to offer Londoners a free, outdoor international exhibition featuring the work of ten truly significant artists. The beauty of augmented reality means that rather than extending the site specific show by popular demand, we can respond to interest and the new lockdown measures by bringing the exhibition to you. We are making works from Unreal City – the biggest AR art show – available to curate within the safety of your own home wherever you are in the world. You can have Nina Chanel Abney's 'Imaginary Friend' in your sitting room, Bjarne Melgaard's Devil Man in your kitchen or 'TAKE' by KAWS floating in your bedroom. The world can come to a halt but art doesn't stand still."

Daniel Birnbaum, Artistic Director of Acute Art and Curator of Unreal City
The Unreal City artworks are available to view now until – Tuesday 9th February 2021 via the free Acute Art app.
Categories
Tags