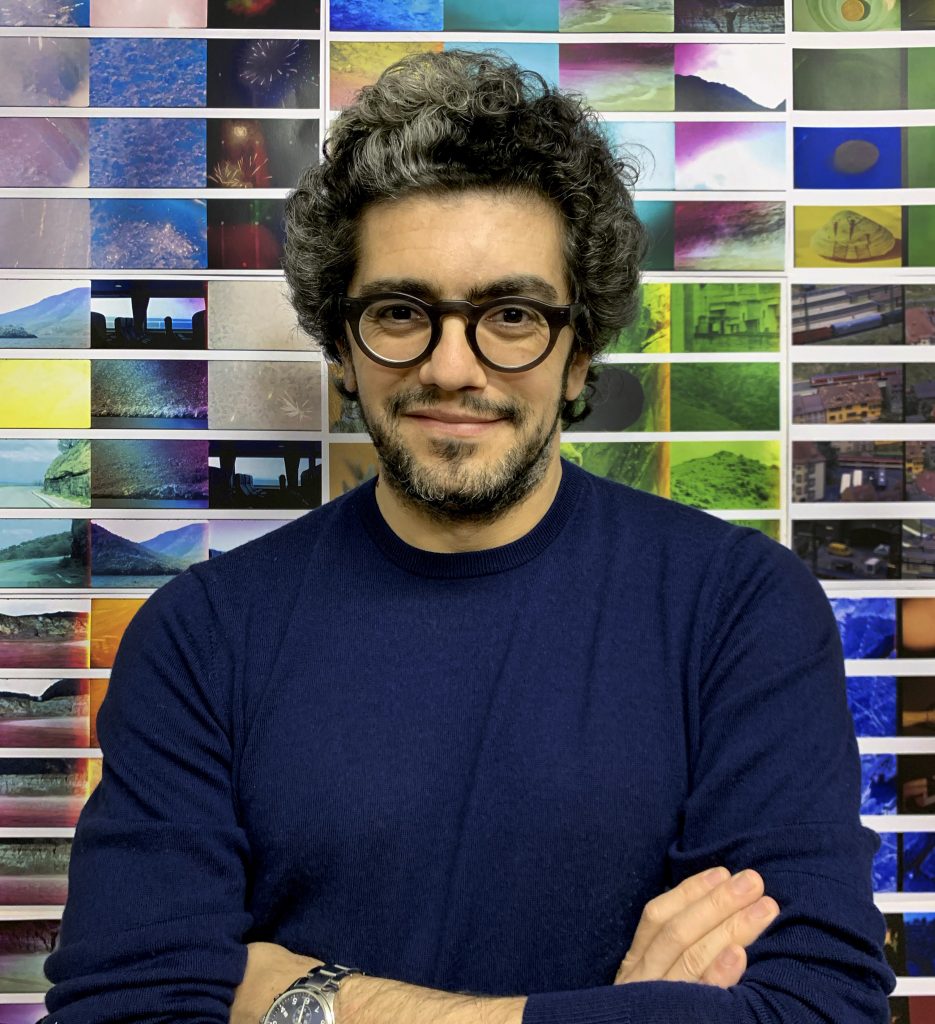 KÖNIG GALERIE have announced the representation of BASIM MAGDY (born in 1977 in Assiut, Egypt). Basim Magdy's practice takes many forms, including film, photography, painting and work on paper and is characterised by a sense of uncertainty about the future rooted in the present and the past.

In his work, Basim Magdy presents an unbiased view of reality. He often creates dystopian, post-apocalyptic and sometimes humorous visual worlds that unfold like a psychedelic journey. The combination of poetic texts and pictures is characteristic and their absurdity provides a more unbiased and individual perspective on reality which is absent of promises of redemption and new beginnings. Humour and banality – or in the case of his film New Acid, animals – become placeholders to reflect on more pressing issues and notions of collective failure and social hierarchies, the misreading of history, nationalism and racism, but also hopefulness.
Basim Magdy studied painting at the Faculty of Fine Arts, Helwan University, Egypt (BFA). Not having found the time to paint for many years, the COVID-19 pandemic gave Magdy the impulse and opportunity to return back to oil painting. Works like A Desperate Epiphany Led Us to the Elusive Phantom of Tangled Truths and Several Molecules of Future Liberties Manifesting as Baby Miracles with their large canvas size are reminiscent of his time at art school and demonstrate his artistic strategy: he creates absurd visual worlds bringing together different aspects of life and time, like a painterly collage.
About the Artist
Magdy's works can be found in many collections, including the MoMA in New York, the Centre Pompidou in Paris, the Guggenheim in New York, the MCA Museum of Contemporary Art Chicago and the National Gallery of Canada, Ottawa. He has also won many prizes, also for his films, including the NEW:VISION Award, CPH:DOX Film Festival, Copenhagen in 2014, and in the same year, the Abraaj Art Prize, Dubai. 
 
In 2015, Magdy was nominated for the Deutsche Bank Artist Award by the late Okwui Enwezor and won the Deutsche Bank Artist of the Year Award 2016. His film New Acid got a special mention from the jury of the 10th BIEFF Bucharest International Experimental Film Festival 2020. 
More Art News HERE
Categories
Tags