The Department for Digital, Culture, Media and Sport and Arts Council England has today announced further awards from its £1.57 billion Culture Recovery Fund: £58.9 million has been awarded through the Fund's Capital Kickstart grants programme, and over £165 million has been offered through the Repayable Finance programme.
Towner Eastbourne has been successful in securing a further £341,000 from ACE towards the redevelopment.
The funding awarded will allow Towner to fulfill ambitious plans to ensure the gallery remains at the heart of the cultural offer in Eastbourne and Sussex, ahead of Towner's 2023 Centenary year and following the accolade of Art Fund Museum of the Year 2020.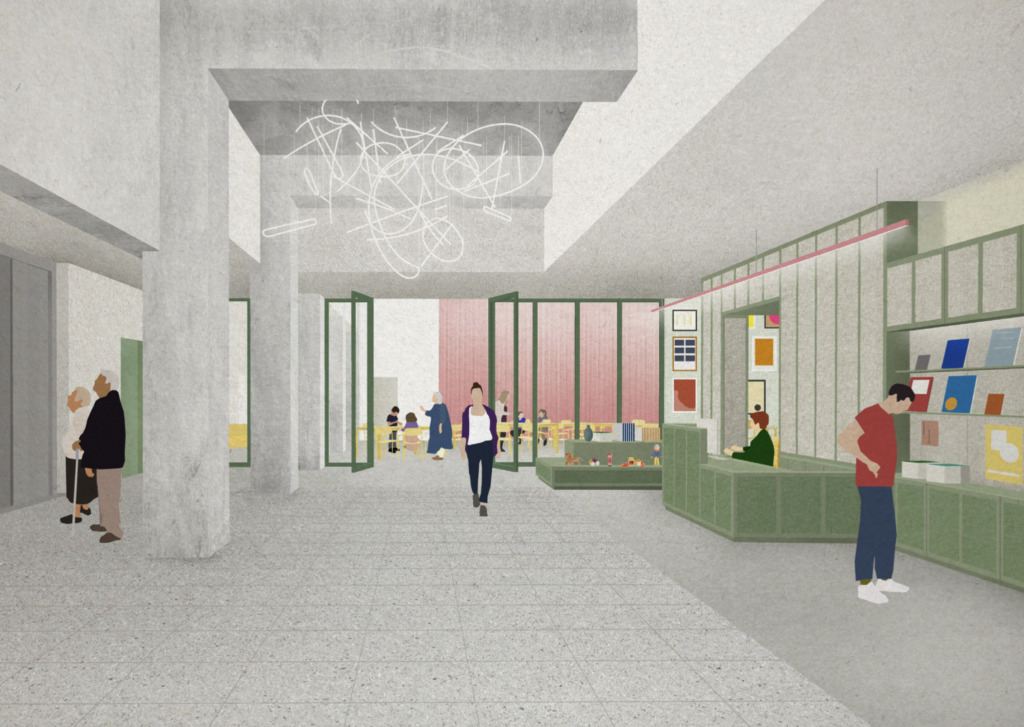 The funding will go towards two new and flexible studio spaces on the gallery's ground floor, allowing Towner to deliver on plans for artist development through provision of studio space and a bigger on-site community engagement programme. A better environment for those with hidden and physical disabilities will be created, via greater circulation space.
The adaptations will also be considerate of environmental impact and where possible will rely on reusing materials and minimising wastage.
Towner also plans to ensure its future financial stability by improving the ground floor shop and developing its on-site cafe offer, as well as opening the space for a wider range of hires, including makers fairs, cinema screenings and for local businesses and creative practitioners.
Towner's visitor numbers were at an all-time high in 2019 with a 20% increase in requests for creative activities and the planned redevelopment works will help to meet this demand.
Towner's Board of Trustees and executive team welcome the good news from Arts Council England. Further fundraising will continue in 2021 to see the works through to completion.
Architects and a design team will be appointed in 2021.
"Thank you to Arts Council England for this vital funding towards our forthcoming capital redevelopment. This project is central to our strategy of ensuring Towner Eastbourne is a cultural and civic hub for communities across Eastbourne and East Sussex, as we move towards our Centenary year in 2023. We will use the funding to improve the flexibility of our gallery studios, helping us to create an accessible space for everyday creative activities for people of all ages including families and vulnerable groups, and where artists can make and engage with our audiences. By making creative activities more accessible to all in our gallery, the redevelopment will also allow us to continue to reach poorer households and diverse audiences within our building as well as through work in the community and the town at large. The newly improved spaces will also support our commercial ambitions for our cafe, shop and as a venue for organisations to hire for live events, makers fairs, networking events and artist residencies."

Joe Hill, Director, Towner Eastbourne
Today's announcement follows several previous rounds of investment from the Culture Recovery Fund, which saw £428 million distributed to over 2000 cultural organisations through the Grants programme, alongside the £3.36million Emergency Grassroots Music Venues Fund. The financing announced today takes the total allocated from the Culture Recovery Fund over £1 billion, delivering on the government's commitment to be here for culture in every corner of the country during this pandemic.
About Towner Eastbourne
Collecting and exhibiting contemporary art for almost 100 years, Towner Eastbourne sits where the coast and the South Downs meet. Led by Director Joe Hill since 2018, Towner presents exhibitions of national and international importance for audiences in Eastbourne, the UK and beyond, showcasing the most exciting and creative developments in modern and contemporary art. Towner develops and supports artistic practice and collaborates with individuals, communities and organisations to deliver an inclusive, connected and accessible public programme of live events, film and learning. Towner's Collection of almost 5000 works is best known for its modern British art – including the largest and most significant body of work by Eric Ravilious (1903-1942) – and a growing collection of international contemporary art. Towner Eastbourne is a proud winner of Art Fund Museum of the Year 2020.
Categories
Tags