If you've recently found yourself feeling somewhat nostalgic about displays in most menswear stores, you have probably noticed that many current trends have drawn inspiration from the retro years. As fashion is something of a looping cycle, the reemergence of specific previous trends can be expected. However, current trends depicting the 70s, 80s, and 90s are modified slightly to accommodate the demands of the 21st century. Despite slight adjustments, the following trends have made a massive comeback in men's fashion.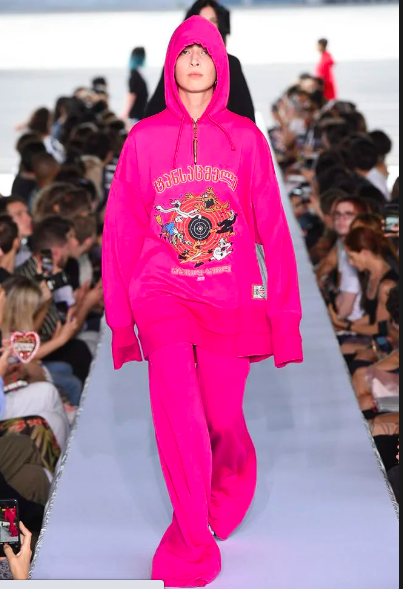 Suspenders
Back in the day, suspenders were worn as a formal menswear accessory. The belt alternative may previously have been a functional wardrobe essential. However, in today's fashion, suspenders are not secluded from formal wear as the hipster trend often incorporates suspenders in a variety of funky and unique designs.
There are a few dressing rules to consider before pulling together an outfit with suspenders. As a main basic rule of thumb, suspenders should never be paired with a belt. Because a belt serves the same function as a belt, it would be a bit illogical to wear both. 
Puffer Jackets
Puffer jackets set the pace for men's fashion back in the 90s. The larger than life shiny jackets were also known as bubble jackets or down jackets. While these jackets were most prominent in the hip hop scene during the 90s, today's puffer jackets are not secluded to a trend but instead used across various dress styles and even worn with business-casual attire.
There are no real rules to consider when adding a puffer jacket to your wardrobe, although it is best to opt for a color and fit that brings out your best features. Brighter colored puffer jackets are often best for street fashion, while darker tones are better suited for casual dress.
Color Blocks Sweatshirts
Color block sweatshirts were a staple piece in men's wardrobes back in the 80s, and the bold style has made a massive comeback. In the 80s, the color block pattern was splashed on most clothing pieces as windbreakers, polo shirts, and even track pants showcased the popular design. Luckily these days, the style is not nearly as overused as mostly only sweatshirts boast a bold design.
When it comes to pulling off this retro trend, it is best to shy away from the ideals of the 80s and avoid pairing your color block sweatshirt with any other color block items. Instead, your sweatshirt should be worn as the main eye-catching piece of your outfit, pairing the bold design with a timeless pair of jeans or chinos.
Retro Sneakers
Sneakers have always been essential for both men and women over the decades. However, while most sneaker styles have come and gone quite fast, retro sneakers have remained a popular piece. Retro sneakers such as classic old school Vans and Adidas designs have not changed even slightly since taking over trends years ago.
It is one of the most effortless pieces to incorporate into your wardrobe, as even bold-colored retro sneakers pair well with most outfits. You may even find it worth your while to clean up and restore an old pair of sneakers instead of purchasing new ones.
The Leather Jacket
Black and brown genuine leather jackets were all the rage back in the day. These quality winter essentials came onto the scene back in the 70s and have been dubbed timeless classics ever since. There are not many outfits in menswear that can't be completed with a classic leather jacket.
Leather jackets can be considered as versatile as a good pair of denim jeans when putting outfits together. If leather is not a fabric choice for you, you also have the ideal alternative of the iconic retro jean jacket that has once again taken over trends in both men's and women's fashion.
Plaid Pants
The 70s were quite vibrant in terms of trends as over-the-top disco pants and hippie tie-dye pants were nothing out of the ordinary. What's more, plaid pants were trendy too. The classic men's formal wear pants were much less dramatic and more comfortable to pull off; the wider leg and flared cut were often worn in shades of burnt orange, sage green, and mustard yellow.
Back in the day, these pants were paired with a matching blazer or a smart shirt. However, today's trends suggest that these classic pants can be paired with a checked shirt or a polo shirt quite well. Plaid pants are currently quite popular among the hipster fashion scene.
Categories
Tags