arebyte Gallery presents Realities (February – December 2021), a digital art programme featuring emerging as well as established artists from the UK and abroad, which explores various speculative truths and fictions represented within real-life experiences, avatars and virtual spaces.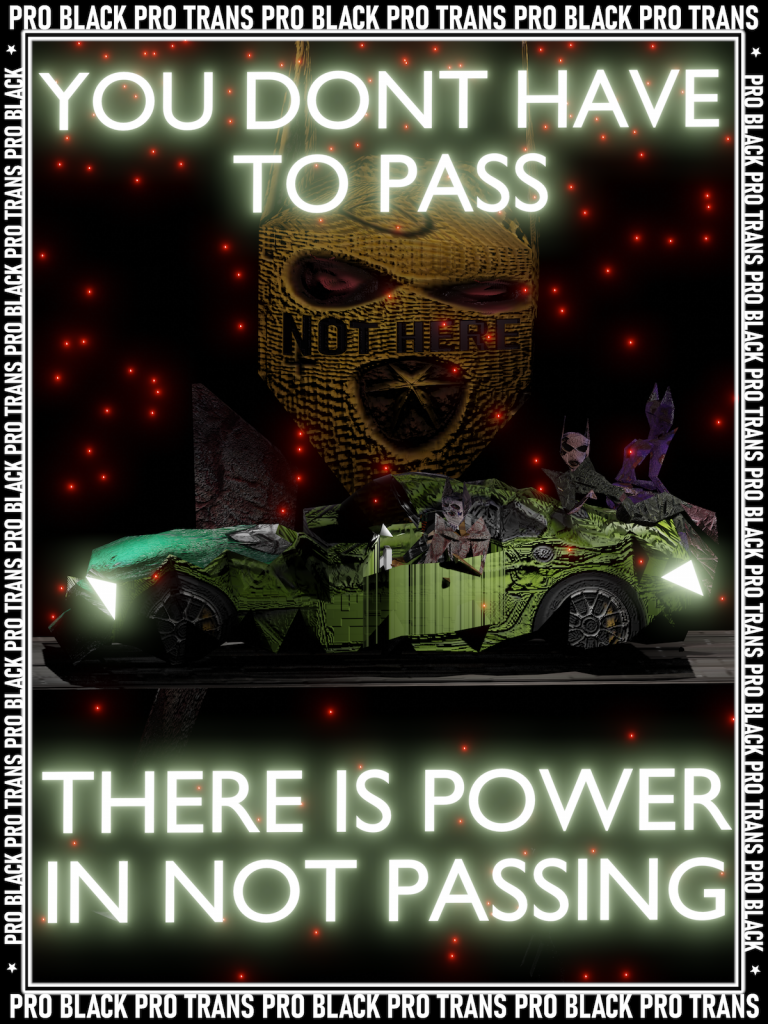 Throughout the year, arebyte Gallery will present projects working with immersive projection mapping, gameworld environments, explorations into the weird and the eerie, experiments with new forms of social media(s), and innovative screen-based works on the gallery's online platform AOS (arebyte on Screen).
The series will begin with Kate Frances Lingard's first solo exhibition Mechanisms of Care (February 2021) which aims to investigate the incentives and autonomy of game frameworks through play.  
Realities will also include two solo exhibitions. Software for Less (3 July – 14 August 2021), Ben Grosser's first solo exhibition in the UK, will include both newly commissioned and previous works. He constructs interactive experiences, machines, and systems such as The Endless Doomscroller that make the familiar unfamiliar, revealing the ways that software prescribes our behaviour and how it changes who we are.
Later in 2021, Danielle Braithwaite-Shirley's exhibition will use their recent work blacktransarchive as a starting point and encompass a new body of work utilising ideas surrounding the gamification of experience. Danielle creates work that seeks to archive the black trans experience using videogames, animation, sound and voice (14 October – 18 December 2021). The gallery will also present Digital Weird (18 March – 15 May), a group exhibition curated by Jan Robert Leegte that will explore the realm of "weirding" in digital art trends. 
arebyte will also continue to partner with Goldsmiths University. For the second edition of their annual four-week residency, students from Digital Arts & Computing courses are invited to create and present workaround Realities for AOS.
The gallery will also partner with OMG Education, who work with young people from London, to provide hands-on experience in exhibition installation and technical work, as well as free workshop places on arebyte's Digital Training Sessions, which will include workshops from Jeremey Bailey and Libby Heaney, among others.
For AOS (arebyte on Screen), arebyte will partner with Shape Arts through an Open Call for artists, curators and creative practitioners working in the digital realm who self-identify as disabled under the Social Model of Disability.
More Info: arebyte.com/2021-programme
About
arebyte Gallery is a London-based art organisation which supports the development of artists working across digital and emerging artforms. 
Following in the long tradition of artists experimentation with new technologies, arebyte Gallery has led a pioneering programme since 2013, to much acclaim. From web-based work to multimedia installations including Virtual and Augmented Reality, Artificial Intelligence, Computer Generated Image and 3D printing, the gallery commissions new works from emerging, as well as more established artists. The gallery supports multiple voices in digital cultures across the UK and internationally to bring innovative perspectives to art through new technologies.
Registered as a charity and operating as a studios provider throughout London, arebyte channels its rental income into its arts programme to deliver a series of exhibitions and online projects, with the support of additional private and public funders.
At the forefront of today's digital art scene, arebyte Gallery offers an inspiring place to explore emerging media art with an interdisciplinary approach at the intersection of art, new technologies, and social sciences.
Through a public engagement programme nurturing creative and digital skills, the gallery fosters a young and inclusive art community that reflects the diversity across Tower Hamlets, Newham and Greenwich.
Categories
Tags