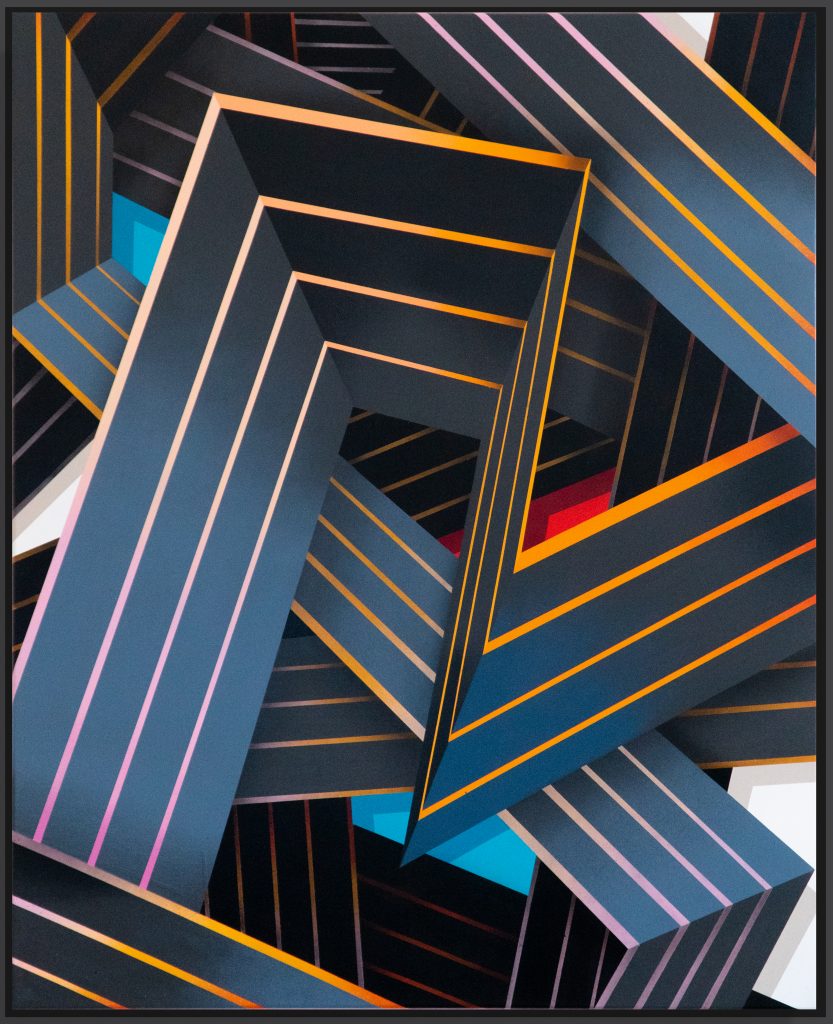 Obvious and RAWS have collaborated on a new artwork Parietal Burner #1 using cave paintings from Lascaux: The artwork is at the crossroads of street art, parietal art and artificial intelligence.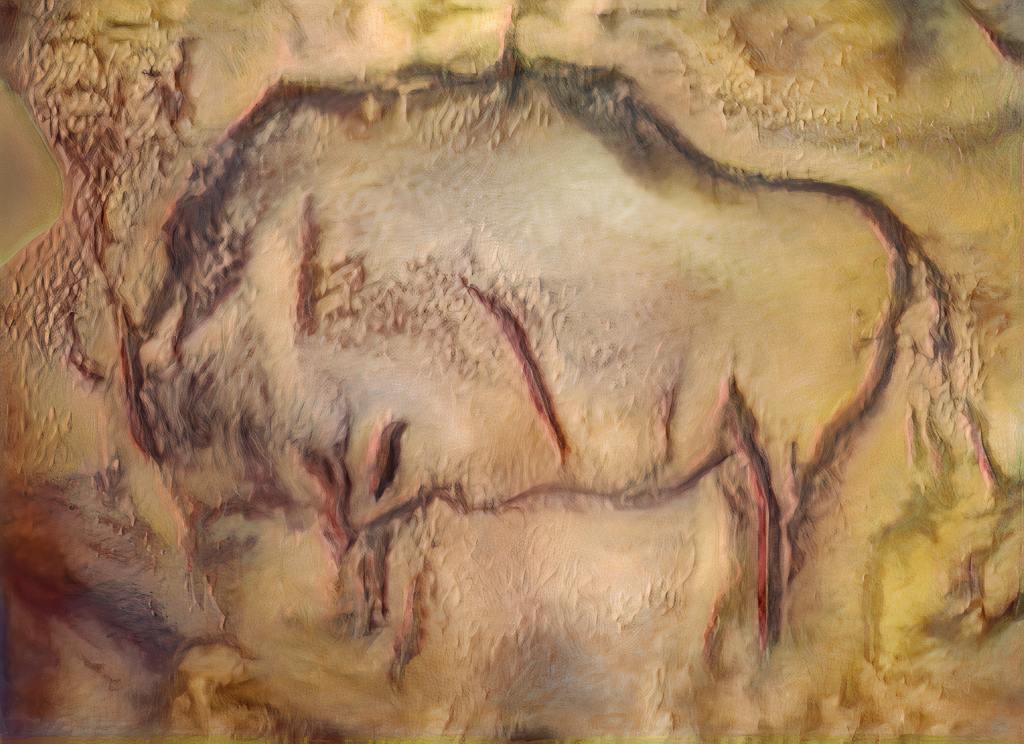 Parietal Burner #1 is part of an ongoing series which work with street art in tandem with some of the most advanced technologies available in artificial intelligence research. On the walls, at Lascaux you can see some of the first artworks created by humans and these have been combined using AI technologies with another artform that also uses the wall as its canvas 'Street Art/Garaffiti' to create a new hybrid form.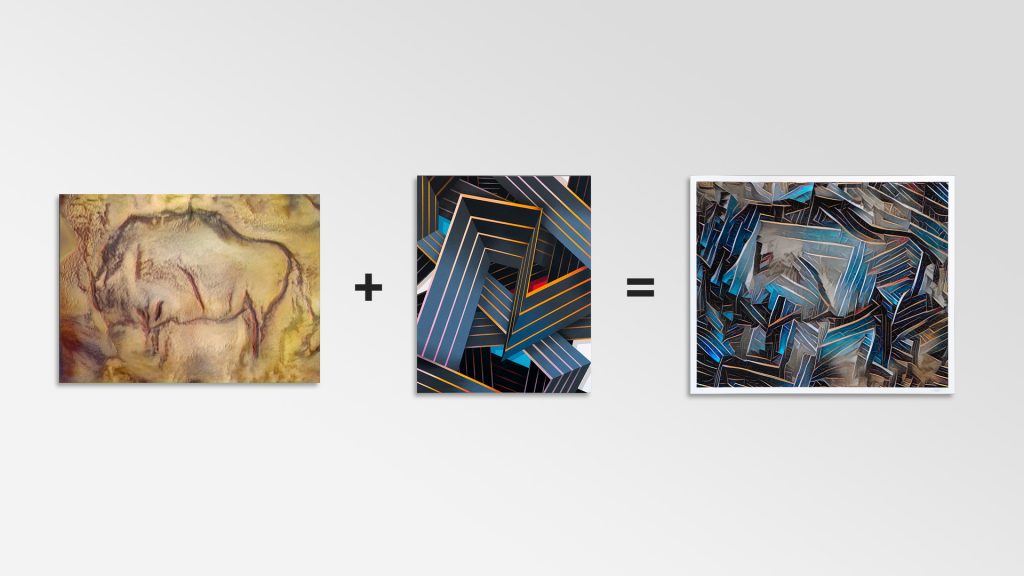 Working with cave paintings from Lascaux and street art from RAWS Generative Adversarial Networks and Algorithms were used to create a new contemporary reinterpretation of parietal art Parietal Burner #1. (seen below)
About the Artists
Obvious was founded in 2017 as a french collective of artists and researchers in machine learning working on exploring the creative features of artificial intelligence. They created in 2018 a series of classical portraits using algorithms called Generative Adversarial Networks, which allow the creation of new and unique images by algorithms, using a large number of examples. Their work was brought to light in October 2018 with a major sale at Christie's of the first artwork created using artificial intelligence to enter a major auction house, sold for nearly half a million dollars (more than 40 times its estimate).
Their work has been exhibited in the worlds most prestigious museums, including the Hermitage in Russia, the National Museum of China, the museum of Civilization in Quebec and the Haus der Kunst in Germany.
They use the latest technologies available in the research field, for the sole purpose of creating original and new aesthetics. Their work promotes a benevolent use of technology, through a reinterpretation of our world's cultural heritage.
Kai "Raws" Imhof was born in 1990, in Königs Wusterhausen, Germany and raised in Berlin. He originally studied as a graphic designer at the Best-Sabel Design schule in Berlin, which he finished in 2015 by winning the best graduation work award. Later, he decided to become a fulltime artist.
Raws' artistic career started in 2004 when he was painting the streets as a graffiti writer. During his early years as a sprayer, he painted illegal bombings and tags on walls in his neighbourhood. Due to clashes with the police, he decided (around 2008) to deal with the artistic side of graffiti writing. By painting high-end colourful pieces over the years he became a famous artist in the international graffiti scene.
Raws has been invited to many street art events all over the world. The artist had opportunities to show his work in countries like Indonesia, Ireland, Netherlands, Denmark or Poland. When it comes to exhibitions, Raws was part of the internationally re- nowned The Haus – Berlin Art Bang show in Berlin in 2017. He also took part in exhibitions like Ostrale in Dresden or Wandelism in Berlin in 2018.
Categories
Tags