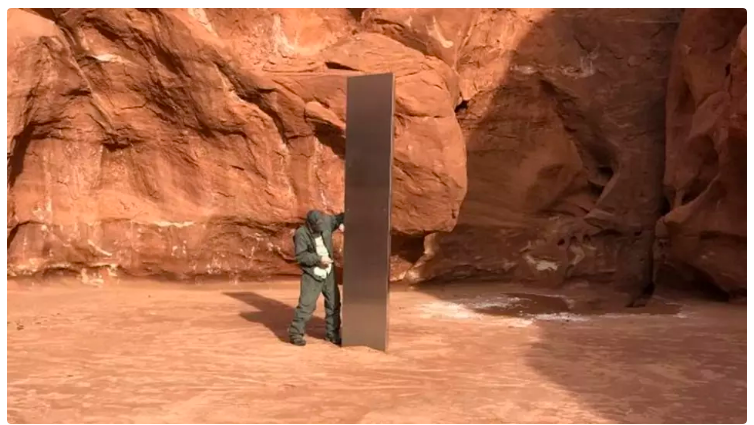 A mysterious monolith has been discovered in the desert of Utah, after being spotted from a helicopter.
The structure, estimated at between 10ft and 12ft high appears to be planted in the ground. It was made from some sort of metal, its shine in sharp contrast to the enormous red rocks which surrounded it.
The helicopter pilot, Bret Hutchings, told local news channel KSLTV:
"That's been about the strangest thing that I've come across out there in all my years of flying."
Hutchings was flying for the Utah department of public safety, which was counting bighorn sheep.
"One of the biologists is the one who spotted it and we just happened to fly directly over the top of it, "He was like, 'Whoa, whoa, whoa, turn around, turn around!' And I was like, 'What?' And he's like, 'There's this thing back there – we've got to go look at it!'"
The monolith has been compared to the plank sculptures by artist John McCracken, who lived in New Mexico and New York until his death in 2011.
I try to make beautiful objects that are strongly material and that at the same time have on otherwordly appearance, like mental visions.»

John McCraken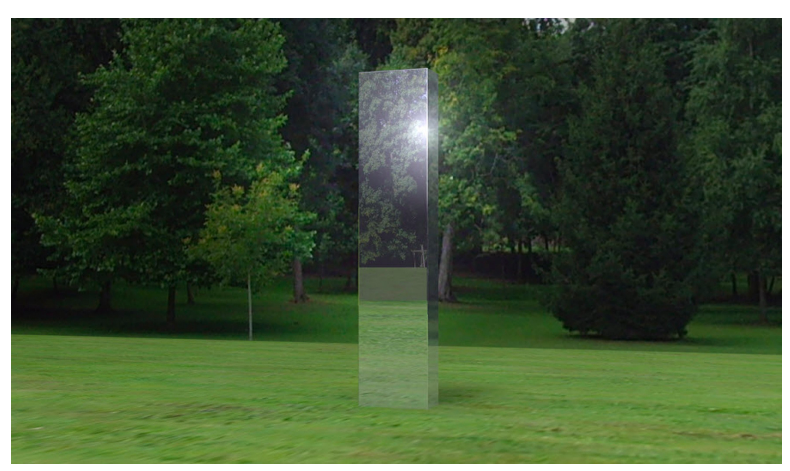 Categories
Tags