Chisenhale Gallery's Commissions Programme for 2021 comprises three new exhibitions by artists Yu Ji, Abbas Akhavan and Rindon Johnson. Honouring their commitment to artists, Yu Ji and Akhavan's commissions, originally scheduled for 2020, will now be realised in 2021. The 2021 programme will culminate with Johnson's major new commission.
Working within and beyond the walls of the gallery, the artists in the 2021 programme use video, sculpture, painting and installation to individually address urgent issues related to our natural and built environments. As part of the commissioning process, a series of talks and events are programmed in collaboration with commissioned artists and run throughout the duration of each exhibition.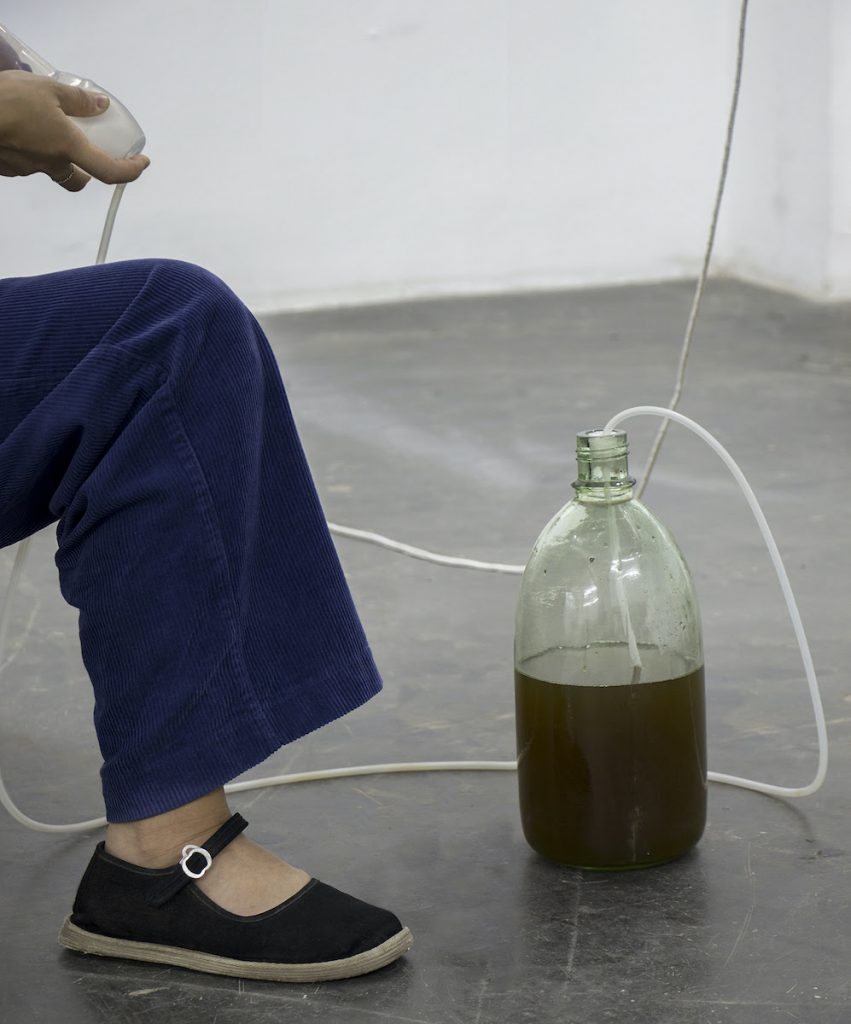 Yu Ji 30th January – 25th April 2021
Chisenhale Gallery presents Wasted Mud, the first solo exhibition in a UK institution by Shanghai-based artist Yu Ji. Comprising sculpture, video, print and performance, Yu Ji's work often responds to a specific context or location to examine the interplay between the human body and space. Taking London's canals and rivers as a starting point, Yu Ji's new commission acts as a 'living sculpture', where the body, liquid and concrete explore a site in transformation. Through the use of water and vegetable matter the gallery will become a provisional space under construction. Here, what might otherwise be considered wreckage will take on the potential for newly discovered vitality.
Yu Ji lives and works in Shanghai, China. Selected exhibitions include: May You Live In Interesting Times, 58th International Art Exhibition of La Biennale di Venezia (2019); SOON ENOUGH: ART IN ACTION, Tensta Konsthall, Stockholm (2018); ZHONGGUO2185, Sadie Coles HQ, London (2017); Why Not Ask Again?- Maneuvers, Disputations & Stories, 11th Shanghai Biennale; and The Eighth Climate (What Does Art Do?), 11th Gwangju Biennale (all 2016).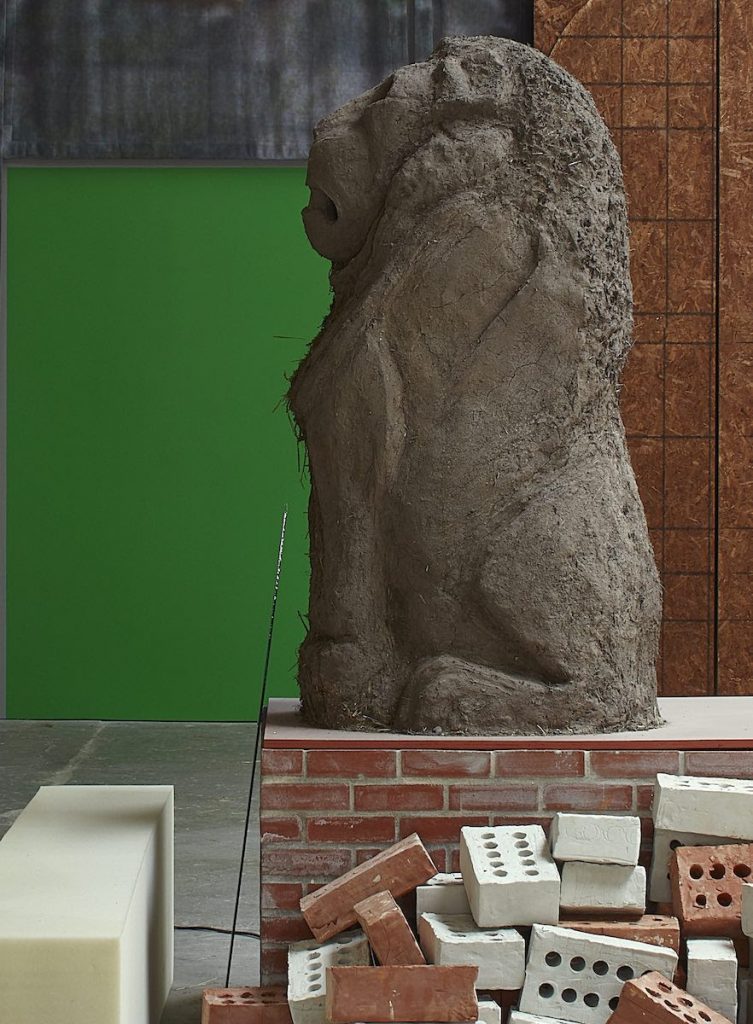 Abbas Akhavan 22nd May – 15th August, 2021
In Spring/Summer 2021, Chisenhale Gallery presents a new commission by Montreal-based artist Abbas Akhavan. Akhavan's work ranges from context-specific installations to drawing, video, sculpture and performance. For his Chisenhale Gallery commission, Akhavan develops his ongoing research on the relationship between cobb, a material made from subsoil, water and organic fibres, and chroma key green-screen technology. Through working with these materials Akhavan recreates sections of a historic Syrian landmark believed to have been destroyed by ISIS, and in doing so comments on themes of material production, absence and destruction.
Abbas Akhavan lives and works in Montreal, Canada. Selected exhibitions include: cast for a folly, The Wattis Institute for Contemporary Arts, San Francisco (2019); Beautiful world, where are you?, Liverpool Biennial (2018); not titled, Museum Villa Stuck, Munich (2017); and But a Storm Is Blowing from Paradise, Solomon R. Guggenheim Museum, New York (2016). Akhavan is the recipient of Kunstpreis Berlin (2012); The Abraaj Group Art Prize (2014); and the Sobey Art Award (2015).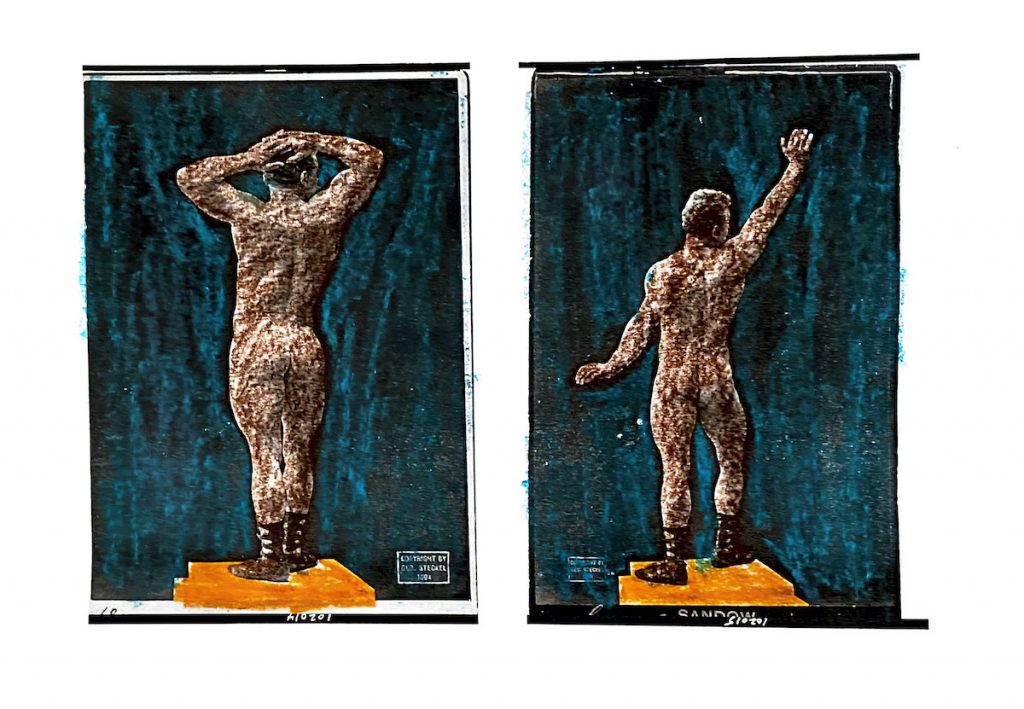 Rindon Johnson 11th September – 12th December 2021
Autumn 2021 marks Rindon Johnson's first solo exhibition in a UK institution. Deftly combining CGI and sculpture, Johnson presents multifaceted ideas of identity and belonging. Central to the commission is a live rendering of ocean weather data collected by Johnson throughout 2020. The moving images anthologise a year-long portrait of the North Atlantic "cold blob." This ocean-surface is located at the approximate geographical midpoint between Chisenhale Gallery and co-commissioners SculptureCenter, New York, where the work will also be presented in February 2021.
Rindon Johnson lives and works in Berlin, Germany. Selected exhibitions include; Laws of Large Numbers, SculptureCenter, New York; This End The Sun, New Museum, New York (both forthcoming in 2021); Circumscribe, Julia Stoschek Collection, Düsseldorf (All 2019); New Black Portraitures, Rhizome, Online; and NGV Triennial, National Gallery of Victoria, Melbourne (both 2017).
Categories
Tags