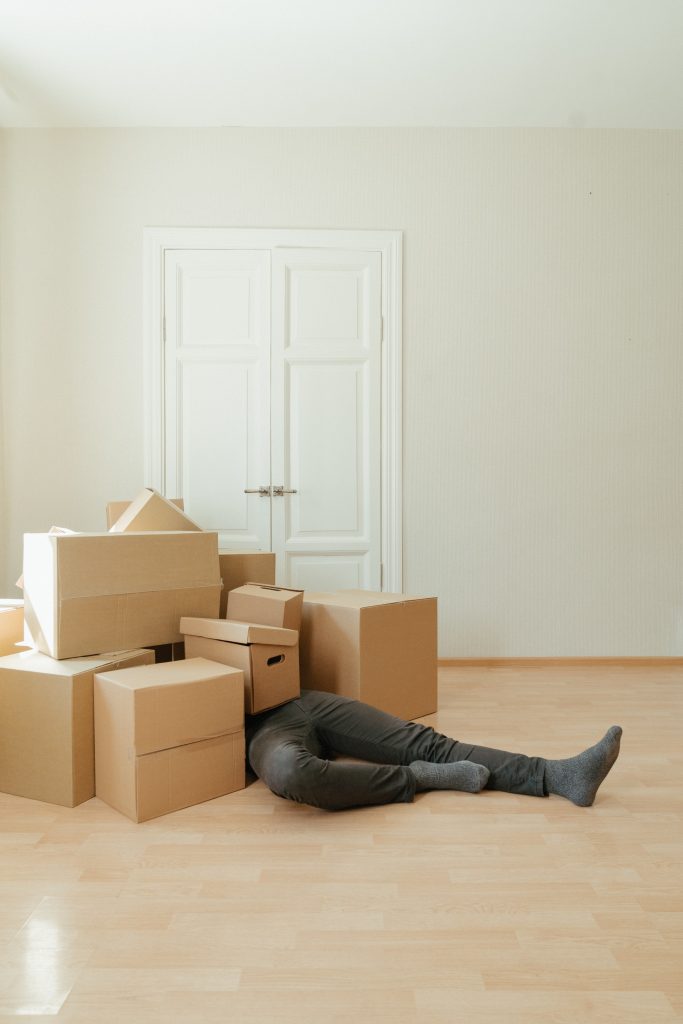 There are different factors and reasons why someone needs to move houses. It may be because of a job promotion, or a cut in the expenses, or to get closer to a university.
But no matter what the basis is for hopping to a new place, moving will always come with its required steps. Below is a checklist we prepared for you in helping you start your new journey.
Your Checklist in Moving to Your New Place
1. Clean Your Old Place
Whether you decide to clean it on your own or hire some professional helpers like Chelsea Cleaners to have a thorough sweep of the place, cleaning the space you're about to leave is a must.
Cleaning will serve as a courtesy to whoever will move into your old house and will also show your previous landlord if you have any, your respect. It will also serve as a thank you to the memories you've made within the premises of your old space.
As you clean the area, you can also make sure that it's void of any stuff that you might have forgotten if you did not go over the entirety of your place.
2. Pack before the Move-in Date
It is a given that you need to prepare everything you need before you officially transfer your things from one place to another. In packing your stuff, make sure that you use the right supplies in wrapping everything up. Using the right boxes and containers will save you the trouble of dealing with a broken item.
It's also advisable that you label your containers. You can divide them based on their importance, fragility, or where they are intended to be placed inside the new house (for kitchen, for bedroom, etc.)
3. Schedule Your Move Date
To avoid unnecessary difficulties when you start your move, notify those who need to know about it: your boss, your friends and family, even your current and past landlords if you have them.
Also, as much as you can, make sure your travel date is not on a busy or congested day, so you don't get stuck in traffic. According to statistics and with a 13% rate, the month of June has the highest percentage of people moving.?Make sure that you do your research beforehand so you can plan your move efficiently.
4. Find and Hire a Legitimate Moving Company
As all of your items are things personal to you, you should find a legal moving team so they can be held accountable in case something doesn't go as planned. Look up your selected moving company, know what they move, their rates, and other terms and conditions that might apply to you and your move.
Although 73% of items moved are those of household goods, there will always still be the chance of movers having problems with some of your items or the way you packed them.
5. Make Sure Your Utilities Are Ready
Before you completely move into your new house, make sure that it's already prepared and ready for you. Make sure all the bulbs are operational, the water is running, and the Internet works. You don't want to stay in your new place with the darkness and with no water available.
6. Know Your New Home's Dos and Don'ts.
If you're moving into a house that's solely yours, feel free to skip this part. However, you must also be aware of certain dos and don'ts in any subdivision your house is located in.
If you're moving into an apartment or shared space, make sure you know the rules so as not to be disrespectful to those who are already living there. With this, you can be assured to have the easiest transition to your new place.
7. Find your Needed Establishments in Your New Neighbourhood
Before fully moving places, you should have already checked whether the new area you'll be in has the necessary establishments you need – for example:
Banks
Churches
Schools
Dentist clinics
Hospitals
Post office.
8. Change Your Old Address to the New One
Among all the moving-in reminders, this one is the most important as you don't want your subscriptions or bills or whatever you might have purchased online to end up in your old place. Make sure you update your address, so it also won't be hard for anyone to look for you.
9. Know Your Transportation Route
If you moved to be closer to a specific place like your new office or university, you need to know which bus or train you should take beforehand so you don't get lost. The same applies to those who have a vehicle: update your saved location in the GPS.
So, if you have completed all the points from this checklist (or most of them), then you are ready to move to a new home. Enjoy your housewarming!
Categories
Tags