New York-based painter Jennifer Packer recalibrates art historical approaches to portraiture and still life, casting these enduring genres in a fresh political and contemporary light, while keeping them rooted in a deeply personal context. Combining observation, improvisation and memory, Packer's intimate portraits of friends and family members and flower still lifes insist on the emotional and physical essence of their Black subjects.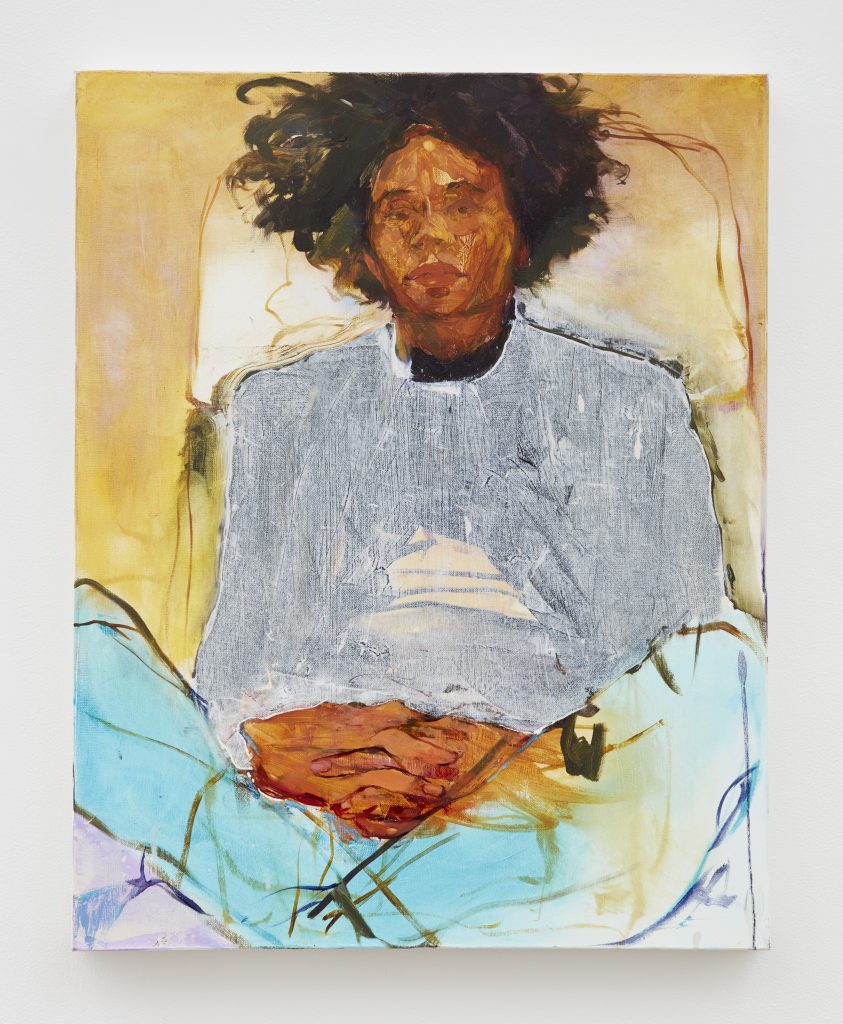 While the casual repose of her portraits is the result of her love and care for the sitters, Packer acknowledges the choice to paint figures is a political one: 'Representation and particularly, observation from life, are ways of bearing witness and sharing testimony'. Care is of particular concern in Packer's portraits; what it means to represent an individual in a way that privileges their presence in the world over a painted reproduction.
'My inclination to paint, especially from life, is a completely political one. We belong here. We deserve to be seen and acknowledged in real time. We deserve to be heard and to be imaged with shameless generosity and accuracy.' 

Jennifer Packer
Characterised by a vibrant approach to colour and a powerful play of scale, Packer's work layers, reveals and obscures subjects through constant shifts between grounds and space, dissolving figuration into near abstraction. Her paintings, often worked on over extended periods of time, combine formal rigour and skill with emotional intimacy, and reward sustained and attentive looking.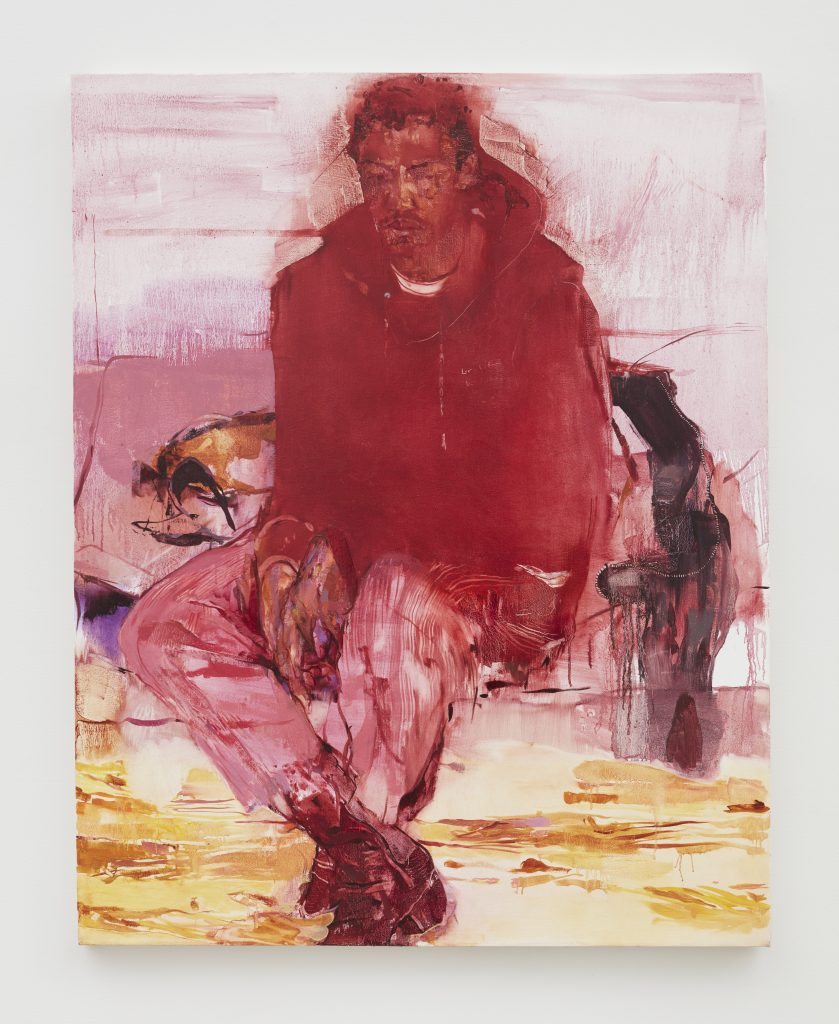 Packer describes her flower compositions, on occasion, as funerary bouquets and vessels of personal grief, revising the traditions of Dutch sixteenth-century vanitas paintings, which historically symbolised the transience of life. These paintings about loss are often made in response to tragedies of state and institutional violence against Black Americans. Packer notes: 'The bouquets like Say Her Name highlighted something that's been true in my practice overall, which is this appreciation for observation and also understanding the emotional resonance of the things, the spaces in which we exist and around the people that we care about, whether we know them or not.'
This survey exhibition, the artist's first in a European institution, will include paintings and drawings from the past decade alongside new work created in her Bronx studio over the last twelve months. A solo exhibition at the Renaissance Society, Chicago, in 2017 and her participation in the Whitney Biennial 2019 in New York, together with recent awards, have seen Packer become recognised as one of the most significant artists of her generation
Featuring 35 works dated from 2011 to 2020, the exhibition will present portraits of artists from Packer's New York circle, monochromatic paintings, intimate interiors and flower still lifes including Say Her Name (2017), painted in response to the suspicious death of Sandra Bland, a Black American woman who is largely believed to have been murdered while in police custody in 2015. The exhibition will also include drawings which for Packer are rarely just a study but hold a weight of their own that differs from paintings. Through this survey of work the exhibition will draw out timely and necessary discussions on racial politics, representation and art history.
'Jennifer Packer's paintings demonstrate great commitment from the artist and therefore demand slow, sustained attention from the viewer. We have returned to her works many times over the last few years, and in planning this exhibition, they have resonated strongly with the pressing themes of our time, yet continue to remain deeply personal. It feels important to share these remarkable paintings and drawings with our audience at the Serpentine this year.'

Hans Ulrich Obrist, Artistic Director, and Bettina Korek, Chief Executive, Serpentine Galleries
On the occasion of the exhibition the Serpentine Galleries will co-publish an exhibition catalogue with Verlag der Buchhandlung Walther und Franz König. Richly illustrated and designed by Roland Brauchli, it will include contributions by a number of artists, thinkers and art historians including Lynette Yiadom-Boakye, Rizvana Bradley, Dona Nelson, Christina Sharpe and an interview between Jennifer Packer and Serpentine Artistic Director Hans Ulrich Obrist.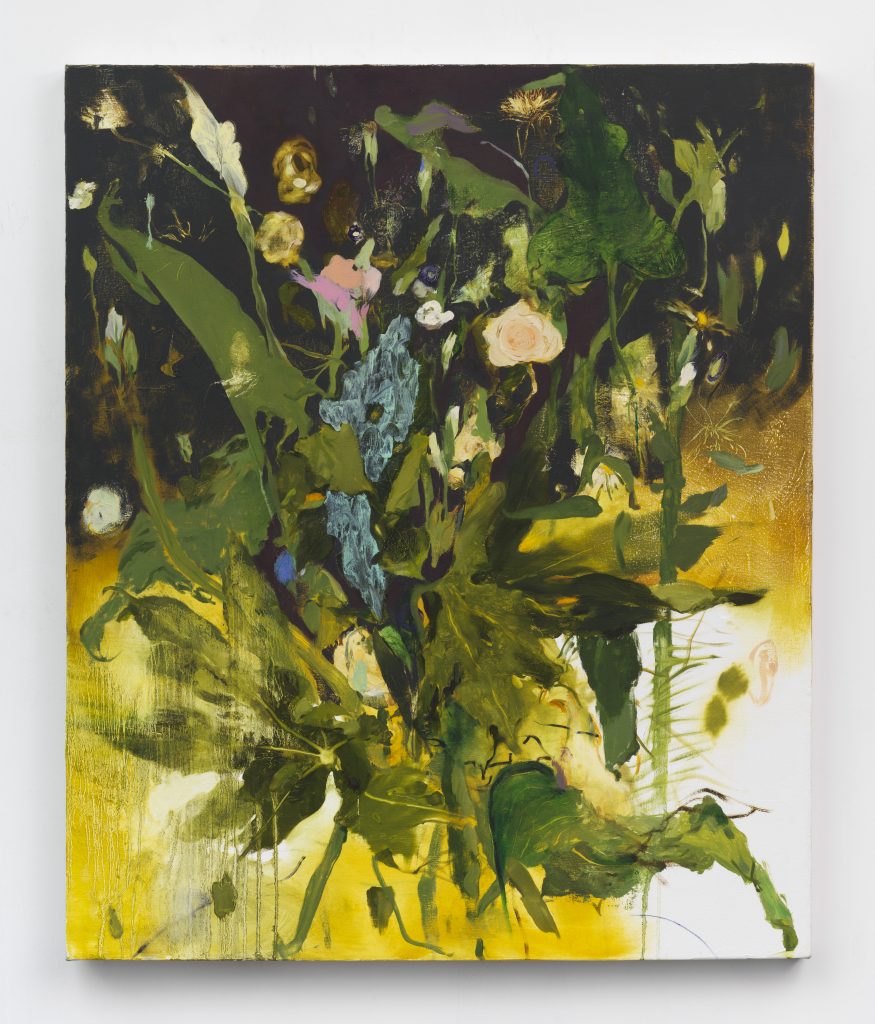 Jennifer Packer: Serpentine Gallery The Eye Is Not Satisfied With Seeing 18th November -14th March 2021 Tickets available from 3rd November via serpentinegalleries.org/tickets
About the Artist
Jennifer Packer (b. 1984, Philadelphia) lives and works in New York. She received her BFA from Tyler University School of Art at Temple University, Philadelphia in 2007 and MFA from Yale University School of Art in 2012. In 2012-13 she was an Artist-in-Residence at The Studio Museum in Harlem, and from 2014 to 2016 she was a Visual Arts fellow at The Fine Arts Work Center in Provincetown, Massachusetts. Her 2017 solo exhibition Tenderheaded at the Renaissance Society, Chicago toured in 2018 to the Rose Museum at Brandeis University. In 2019 Packer exhibited in the Whitney Biennial; other group exhibitions include 33rd Bienal de São Paulo (2018) and The Studio Museum in Harlem (2019, 2017, 2013 and 2012).
Packer is an Assistant Professor in the painting department at Rhode Island School of Design. She is the recipient of the 2020 Hermitage Greenfield Prize and the Rome Prize at the American Academy in Rome 2020-21. She has a forthcoming solo exhibition at The Museum of Contemporary Art, Los Angeles (MOCA) and will be participating in Prospect New Orleans, 2021.
Categories
Tags