Tabish Khan the @LondonArtCritic has picked five exhibitions to see in London. Each one comes with a concise review to help you decide whether it's for you. There's still time to catch some of his Mayfair recommendations. All exhibitions are free to visit, some may require booking ahead: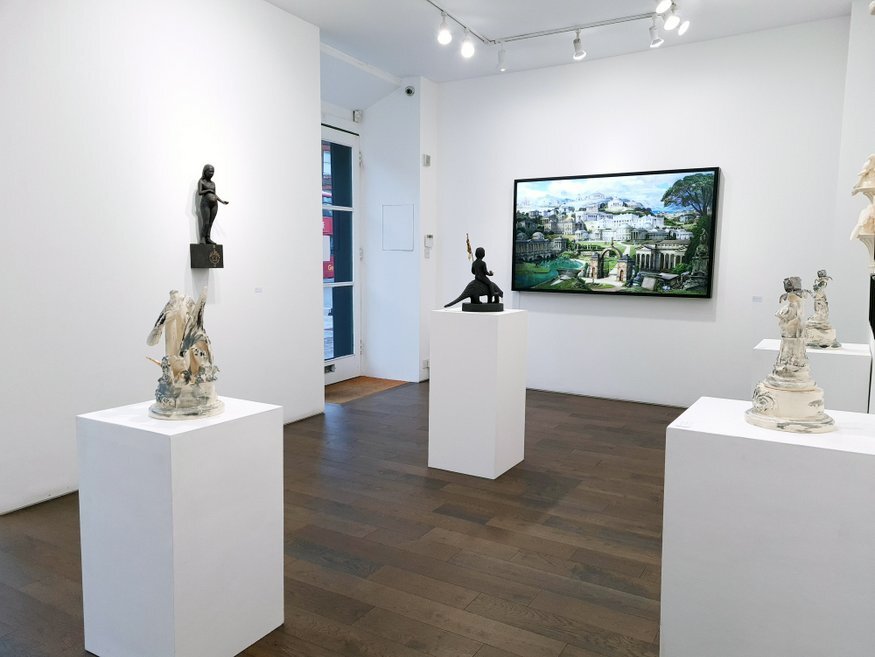 The Grand Tour @ James Freeman Gallery
Artists have always drawn inspiration from history and here we have four artists who revisit the Classicism of the 18th century. On one side of the exhibition is a digital collage by Emily Allchurch of the buildings constructed by John Soaneon, including the Bank of England and Dulwich Picture Gallery, and on the other his unrealised projects. In between the sculptures include those by Claire Partington that reference Covid by having a child-god astride a pangolin while holding a model of the virus – bringing art history right up to today. Until 7 November.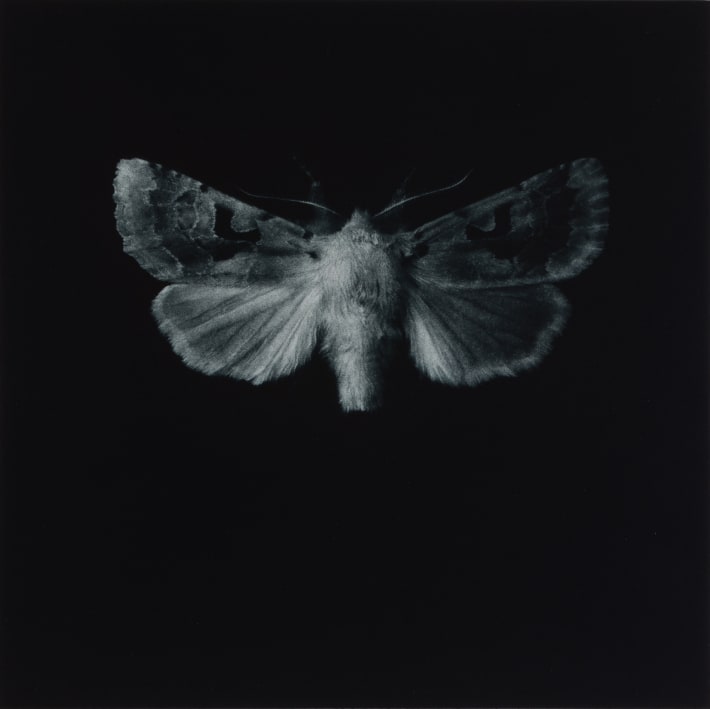 Sarah Gillespie: Moth @ Eames Fine Art, Print Room
We all seem to be united in our disdain for moths, they annoyingly come in through the open window at night, chew through our clothes and aren't nearly as pretty as their butterfly cousins. Sarah Gillespie wants to change our minds by asking us to pause and appreciate their beauty in these mezzotints. When enlarged, and when they aren't flapping round my head, it's easy to recognise their unique and delicate patterns. Until 8 November.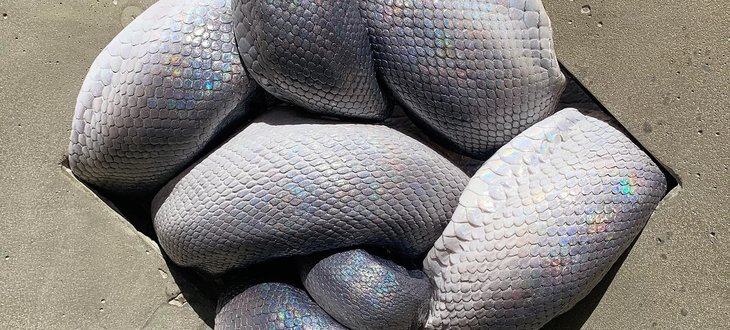 Polly Morgan: How to Behave at Home @ The Bomb Factory
Slithering snakes are often seen as the venomous villain in a movie and many are scared of them. Well here they are an item of sympathy as taxidermied snakes have been stuffed into uncomfortable spaces and large scale photographs show their skin being peeled back. In this disconcerting exhibition the snakes stand in for us during lockdown forced into our confined homes and increasingly reliant on our phones – one snake in the show wouldn't be visible without the light of a smartphone shining on it. Until 15 November.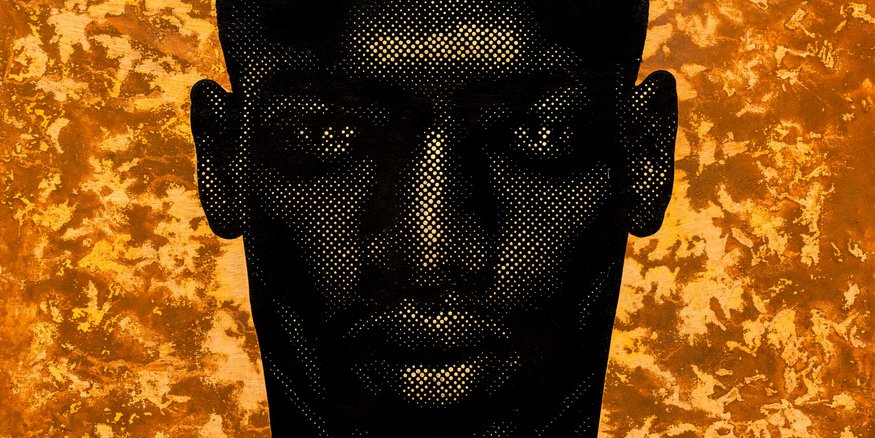 Alexis Peskine: Fire Figures @ October Gallery
Persons from the African diaspora are recreated in these stunning large scale portraits made up of nails by Alexis Peskine. It's doubly impressive in how he captures their strength and confidence in their gaze. Using gold leaf to capture the 'fire' of continuing racial injustice every visitor will be impressed and moved by these works. Until 14 November.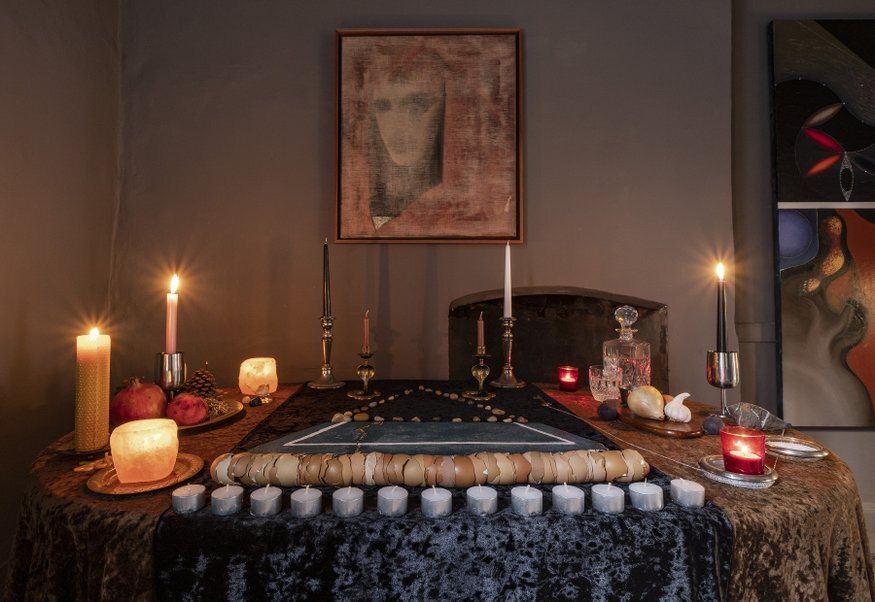 Kirsten Glass: Swimming Witches @ Karsten Schubert
Otherworldly visions and a black cat, Kirsten Glass is taking us into the world of witches and how they have been mistreated in history. Her surreal paintings are accompanied by a table that includes the historic remains of a summoning triangle, candles and a row of eggshells as protection in a spiritual and atmospheric exhibition. Until 30 October.
All images copyright the gallery and artist.
Categories
Tags