Chila Kumari Singh Burman will create a stunning new installation for Tate Britain's annual Winter Commission. To be unveiled in time for Diwali, the Festival of Lights, this is the fourth in a series of outdoor commissions to mark the winter season, following works by Alan Kane in 2017, Monster Chetwynd in 2018 and Anne Hardy in 2019.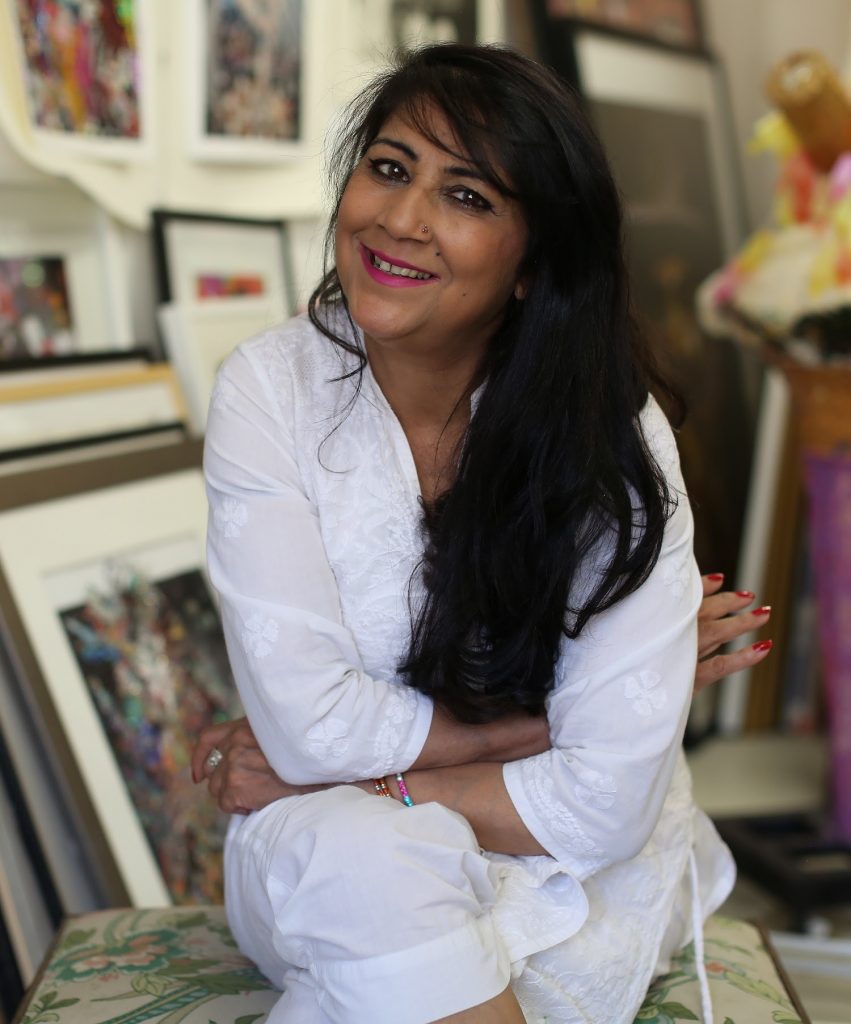 Burman is celebrated for her interdisciplinary practice which span printmaking, painting, installation and film. Her work draws on her Punjabi heritage and radical feminist perspectives as a means through which to explore the multiplicity of South Asian identities within a British context. 

Burman's practice is often inspired by her childhood and her father who owned an ice cream van. For the Winter Commission, she will create a collage of a wide range of source material. With this installation Burman will combine references to Indian mythology, popular culture, female empowerment, political activism and colonial legacies. From Bollywood to Hollywood, glitter and bling will meet in a celebration of brilliant neon light and swirling colour. 

The artist has described her work as 'messy, surreal, abstract, zen, feminist, anarchic, figurative, textured, layered and all blinged-up with a razor-sharp political awareness'.

Alex Farquharson, Director of Tate Britain, said:

"I am extremely excited to see Chila's transformation of Tate Britain's classical façade, launching to coincide with Diwali, the Festival of Lights. Every year these commissions bring a new dimension to our building, adding a sense of joy and surprise to the museum's public face throughout the winter months."
Brought up in Liverpool and educated at the Slade School of Art in London, Burman's work is held in a number of public and private collections including Tate, the Victoria and Albert Museum, London, the Science Museum, London, the Wellcome Trust, London, and the Devi Foundation in New Delhi.
Tate Britain Winter Commission: Chila Kumari Singh Burman is curated by Clarrie Wallis, Senior Curator, Tate Britain. Supported by the Tate Britain Winter Commission 2020 Supporters Circle.
14th November 2020 – 31st January 2021 Tate Britain is open 10.00 – 18.00, admission free  tate.org.uk 
Categories
Tags