Opening this week is an exhibition of new paintings by the Swiss London-based artist Pascal Sender at new gallery Saatchi Yates.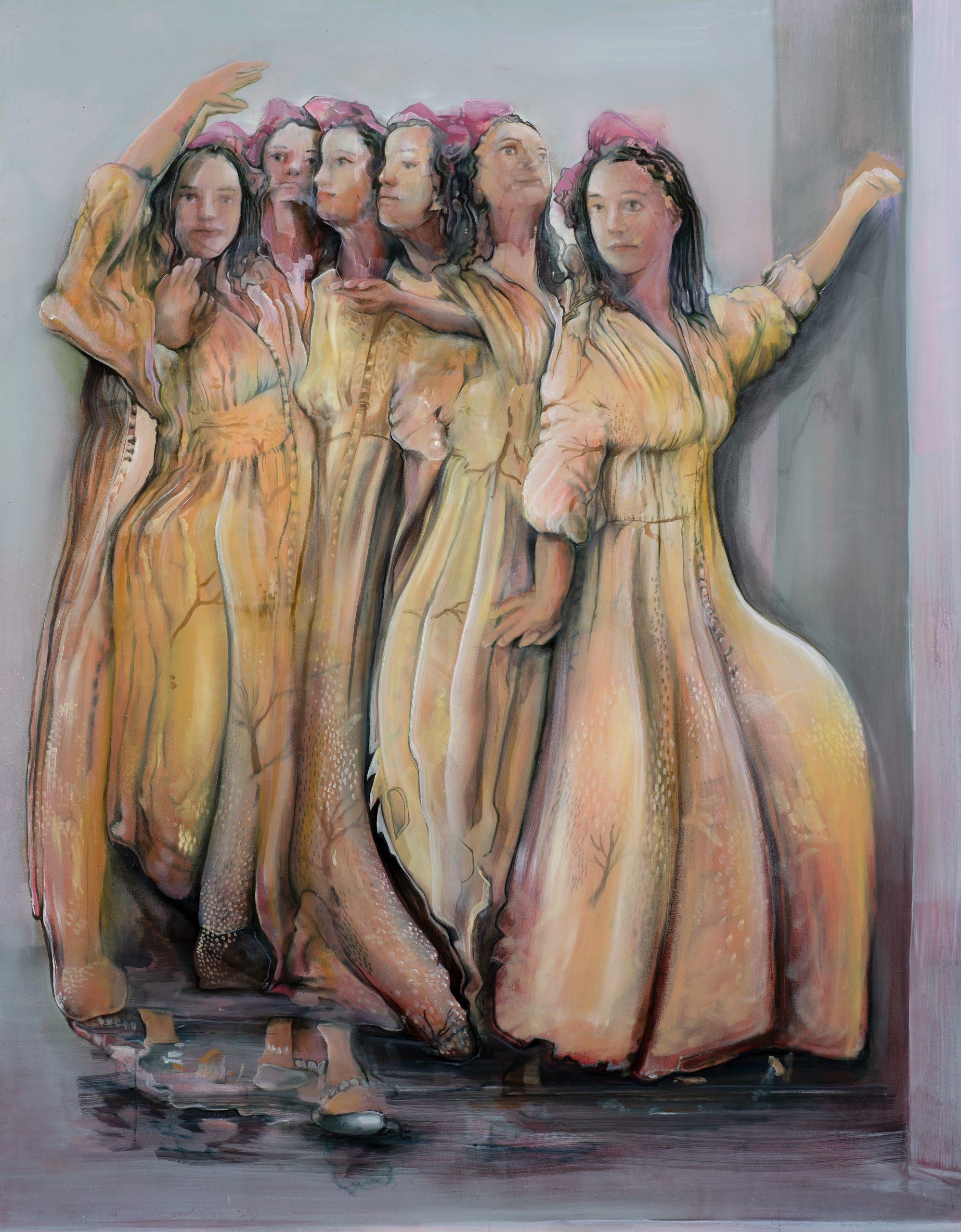 Phoebe 2020 Oil on canvas (in progress) 200 x 155 © Pascal Sender courtesy the gallery
Sender studied at Kunstakademie Dusseldorf under Peter Doig before moving to London to study at the Royal Academy School. Sender paints complex studies of the human figure and everyday scenes of contemporary living – a receptionist on her phone, an oiled-up bodybuilder posing for a selfie, a man waiting for a bus.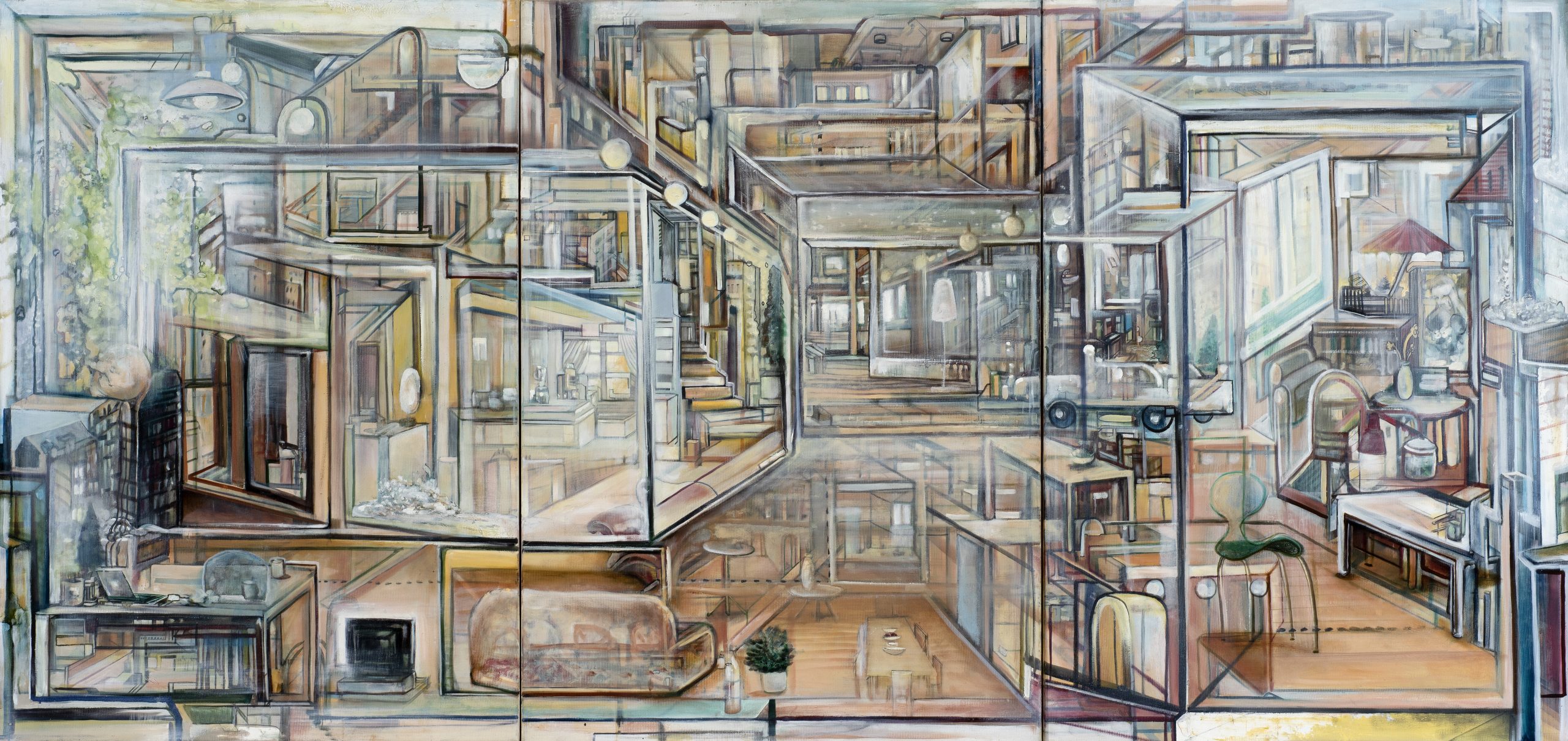 Pascal Sender Xrayhome 2020 Oil on canvas 100 x 210 cm © Pascal Sender courtesy the gallery
Besides being masterful paintings, Sender has created an innovation so that the pictures can be viewed in Augmented Reality. He has hand coded an app, so that when viewing his paintings through your phone camera, another digital perspective is revealed. The paintings jump off the canvas appearing as three-dimensional forms, his characters moving and interacting with the viewer. This breakthrough in new media art presents a unique reflection of modern life.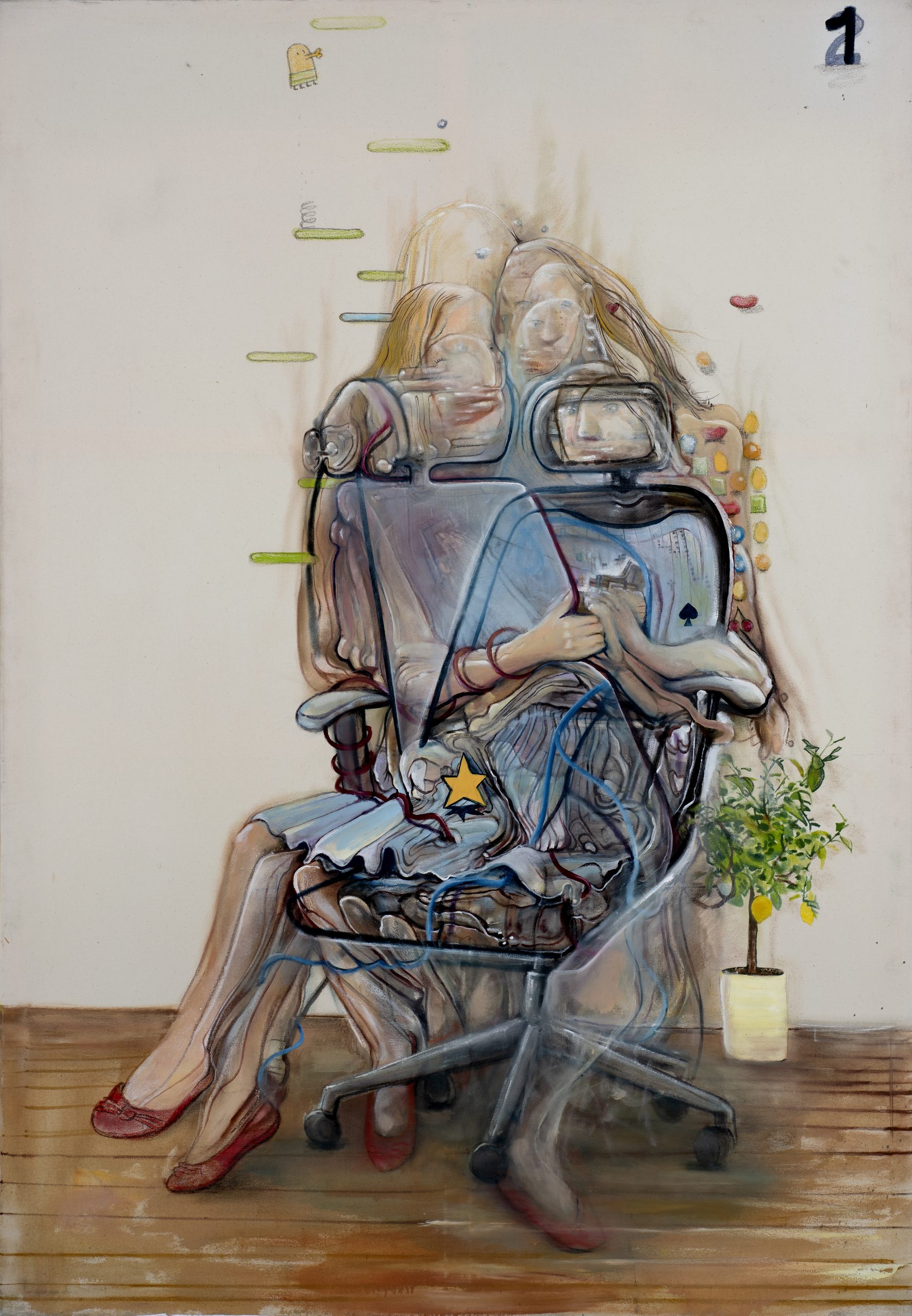 Play 2 2018 Oil on canvas 210 x 145 cm © Pascal Sender courtesy the gallery
The work of Pascal Sender defies usual conventions and this show ripples outwards from his dramatic perspective, like a Sonos at full volume. The interactive painter expresses not only through paint, but utilises smartphone technology and ephemeral live streamed performances to augment his universe of ingenuity. His work is a contemplation of life as we know it—the shudderingly familiar and the inaccessibly obtuse—but rather than a passing comment, it's a scream. In a gallery landscape of pin-drop silent rooms, the chinking of champagne, and the teetering of the chattering classes, Sender works are anything but quiet. He presents a refreshing and visually enthusiastic commentary on all that we see and hear. Enthusiastic people jabber on at parties, gold-leafing their humdrum lives with tired anecdotes, but enthusiastic gallery work resists banality, fizzes with celebratory integration. An event more than a 'work'. We're assaulted, in the most wonderful sense, by a Sender piece. It never cowers or hides. Each one demands your full attention. A flat canvas isn't enough to contain Sender's effervescent energy. His work never settles, it's a movable feast of dancing lines, percussive and unapologetic. It can't be passively viewed, it has to be experienced.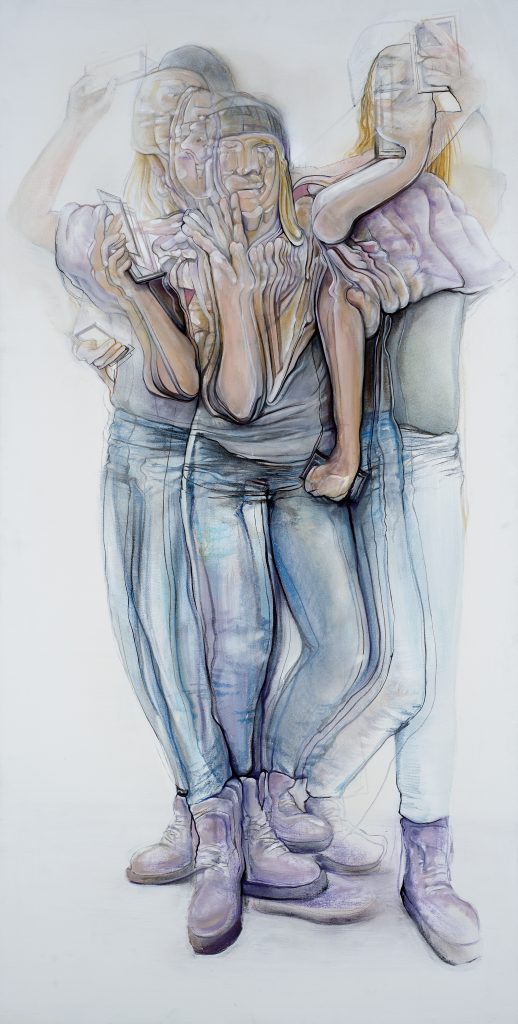 Selfie-W 2018 Oil on canvas 200 x 100 cm © Pascal Sender courtesy the gallery
When considered through an app Sender's work explodes into life, appearing as three-dimensional sculptures that Niagara fall from the walls. Intricate lines are sardined into a swaying concertina of movement. The secondary digital perspectives expand the gallery-hung work. We swim in sophisticated salivations of paint. Bathe in pixelated pools. We're drenched in the digital. But the work isn't just a fluid tonic, something to punt down on a summer's day in Oxford. It's abrasive too. Glitched neons jettison from the work, trying to take your eye out. Incessant geometrics obscure the view and jar the senses. Spheres of ominously happy laugh emojis bounce at your feet. Paint sloshes out to you across the gallery, spreading like spilled milk. There's no use crying. The painted details jitter like ball bearings on a drum. With each view, we're opening a frantic chest of treasures or an ominous Pandora's box of squirming life. It doesn't feel altogether calming. We're not so much entertained as engaged. Not charmed; challenged.
Download Pascal Sender's App HERE to view his artworks in AR.
Pascal Sender at Saatchi Yates opening October 15th- 15th December 6 Cork Street.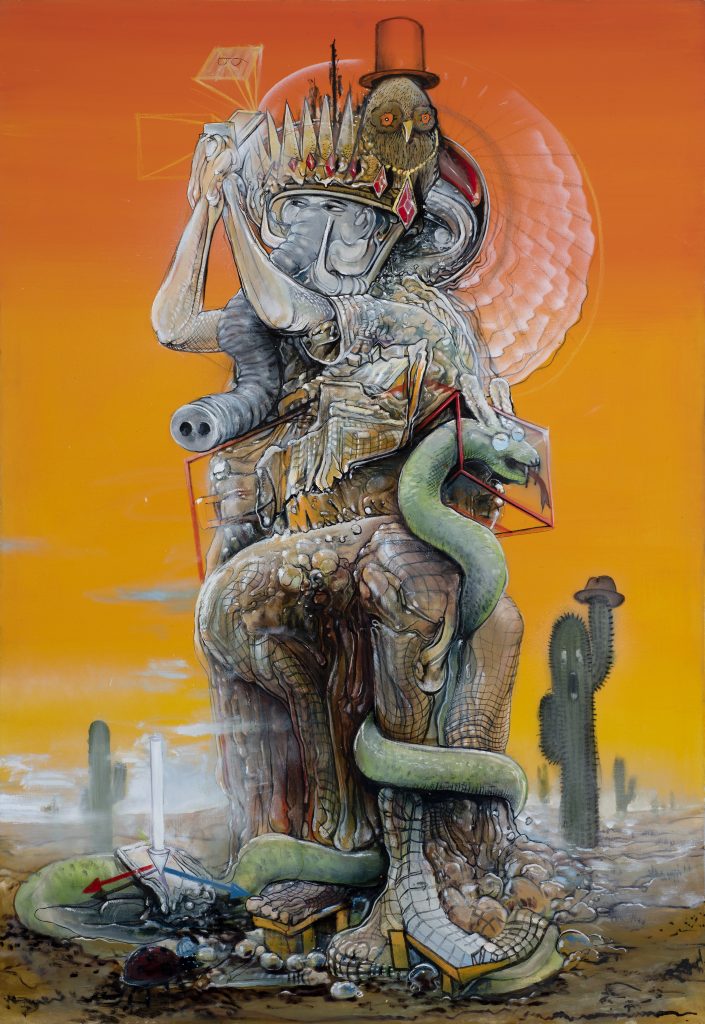 Pascal Sendr Filter 3 2019 Oil on canvas 210 x 145 cm © Pascal Sender coutersy the gallery
Categories
Tags