For much of the past year we have seen our senses restricted by the need to limit activity, wear face masks and be socially distanced. This deprivation has been extended to the assimilation of art, as shows have been forced online, depriving the viewer of immediacy of physical experience.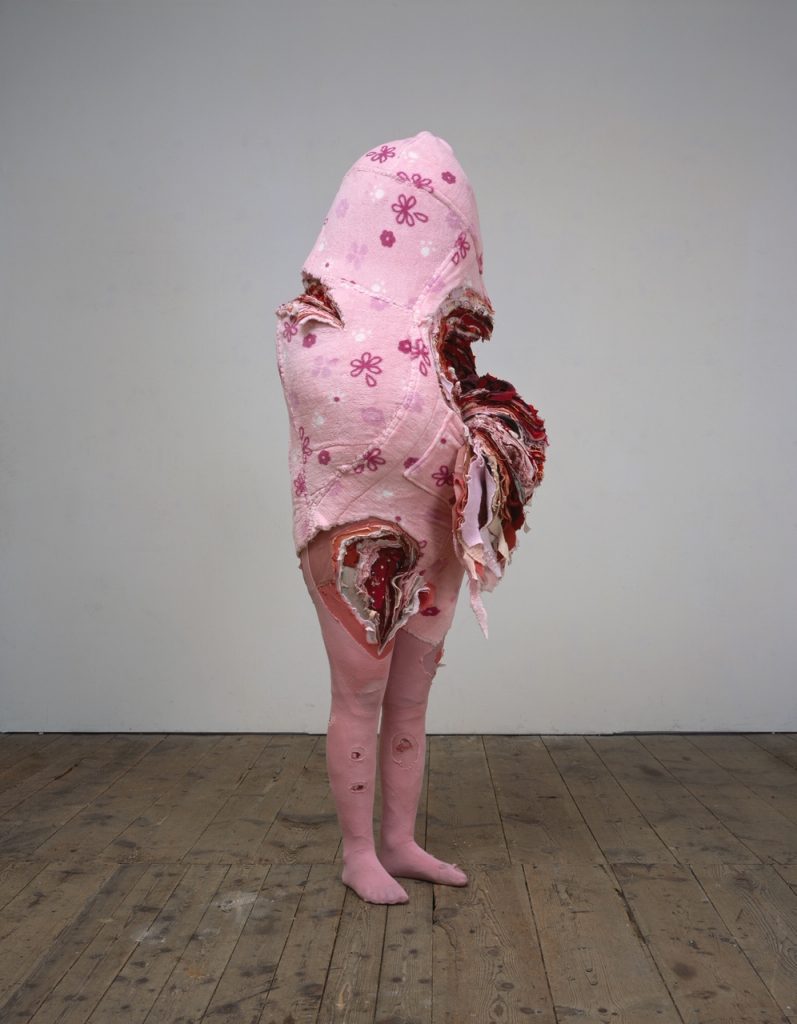 Birgit Dieker 'Rosie', 2007
Each exhibition will aim in a different way to generate a 'polyphony of the senses', to use Gaston Bachelard's term for how our visual aesthetic experiences come from the fact that the eye collaborates with the body and the other senses in a state of continuous interaction. A demonstration of that is seen in the ever-improving neurophysiological understanding of synaesthesia – how a sense impression relating to one sense, or part of the body, can stimulate another sense or part of the body experience. Here the eye remains primary, yet leading curator Mark Gisbourne has thematically grouped works together in which an optical entry point connects us to their multi-sensory qualities. He cites Bachelard's view in L'Air et les Songes, 1943, that a true poet 'wants imagination to be a voyage. Thus each poet owes us his invitation to the voyage. With this invitation, we register, in our inner being, a gentle impulsion that shakes us, that sets in motion beneficent reverie, truly dynamic reverie.'
Exhibition One, The Eyes of the Skin, emphasises touch through soft works in which the artists' innovative use of materials evoke the body-based ideas of the pelt, mantle and environmental habitat. This approach can be traced back to the seminal exhibition Soft Art at the Kunsthaus Zürich in 1979, the first to systematically explore this counter-tendency to the hard, fixed and durable traditions of the statue. The materials used are all natural and organic and give the viewer, says Gisbourne, 'a really immediate presence of the haptic aspect of creativity – the touch that is integral to artistic production'. Such malleable, manipulable and foldable works act, he explains, 'as a counter to the conventions of art which is about solid objects and things'. For example, Aiko Tezuka's textiles unravel before us to make their materiality palpable; Kyrgistan artist Shaabek Amankul collages fuse photography and video images with tapestry and embroidery sources to fuse the intense physicality of a parade with a more comfortable shamanic and domestic register; Ritzi and Peter Jacobi extend the traditions of Romanian weaving by incorporating non-traditional elements
such as thick cords and pieces of wood; and Shelia Hicks's wall cushions beg to be sat on as well as stroked, playing on how neither is possible in a gallery context, even in person. This is a show to feel through the eyes.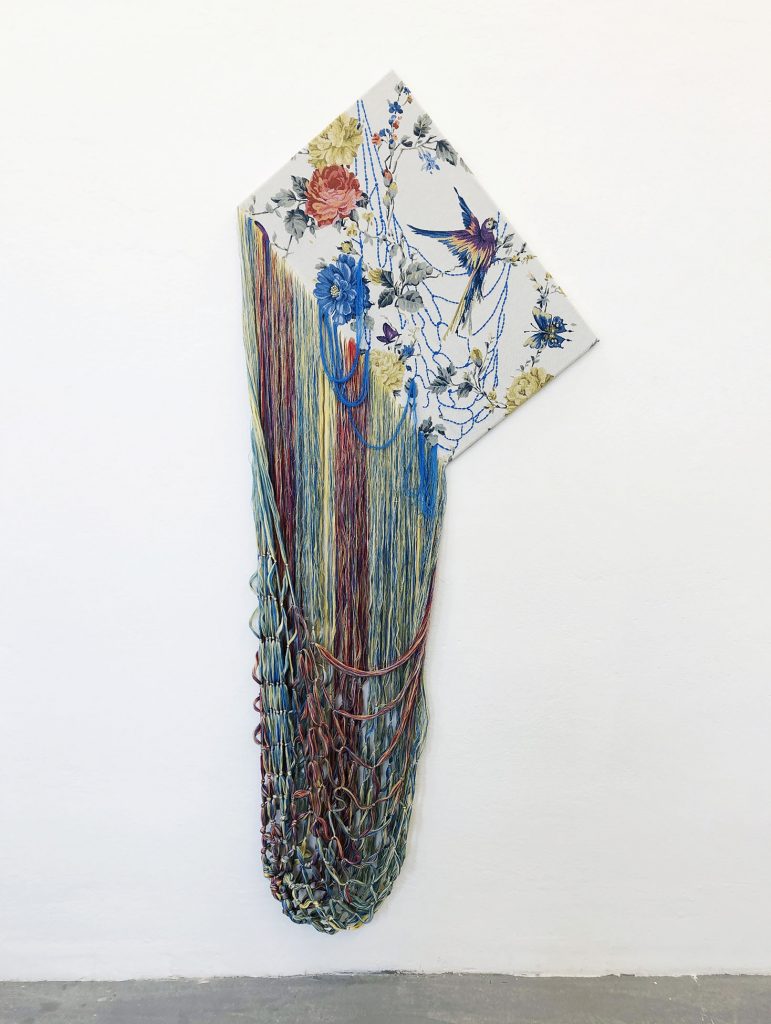 THE HAPTIC EYE | 1 | The Eyes of the Skin runs from 18th Sept to 8th Oct at ArtCircle web site and , with
work by Shaarbek Amankul, Birgit Dieker, Sheila Hicks, Ritzi & Peter Jacobi, Marie Claire Messouma
Manlanbien, Aiko Tezuka, Günter Weseler and Magda Ziman.
It will be followed by THE HAPTIC EYE 2: Tactile Visions (9th Oct-5th Nov), stressing the sensuousness of colour and the opticality of touch
and finally THE HAPTIC EYE 3: Pathways of Dexterity (6th Nov – 30th Dec), focussing on dexterity through the artist's fingers in such disciplines as knitting, sewing and embroidery.
THE HAPTIC EYE 1-3  Viewable at Art-Circle & Artsy online: 18th September – 30th December 2020
About
Mark Gisbourne is one of Europe's most renowned and respected curators and art historians. British-born, educated in Rome and London and currently based in Berlin, he was formerly a BA assistant Supervisor at the Courtauld Institute of Art; Lecturer at the Slade School of Art; and Senior Lecturer in Post-war and Contemporary Art at Sotheby's Institute. He has curated numerous exhibitions worldwide, and written more than 250 catalogue essays and a dozen books including Double Act (Two People – One Expression), Prestel Verlag, 2007; I AM A BERLINER (Eighteen Positions in Berlin Painting), linked to a major International Touring Exhibition in 2011-12; and Elective Affinities: German Art since the Late 1960s, for the Latvian National Museum, 2016.
ArtCircle is an art platform which organises museum-quality 'one off' exhibitions, to which internationally renowned curators and art experts bring their distinctive visions. Through careful choice of artists of historical importance as well as undiscovered and emerging talents, ArtCircle produces unique experiences, opens up creative dialogue and introduces the best of the contemporary art scene for both art lovers and collectors. These unique shows not only allow for a deep dive into the themes explored, but also give collectors access to the brightest pieces of contemporary art. Art Circle is currently expanding into the online arena with the launch of its first virtual art exhibition, 'The Haptic Eye'.
Categories
Tags