FAD managed to have a quick chat with the winners of the MullenLowe NOVA awards 2020 first up we have Jahnavi Inniss from the BA Graphic Communication Design course at Central Saint Martins who won the Unilever #Unstereotype award.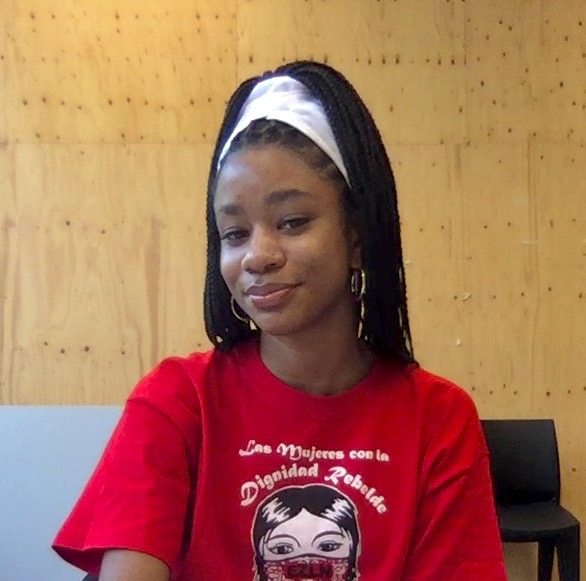 Can you tell us about your practice and/or project
My practice is primarily focused on bringing these lesser known narratives to the surface, dismantling 'single stories' and providing visibility and empowerment for underrepresented communities. My design process involves experimenting with and evaluating a wide range of mediums as I consider the best method of communication. For this project I looked at the current presentations and lack thereof of Black British history and I saw the ways in which it is treated as insignificant and of minimal importance. I noticed frequent silent gaps in the timeline of Black British history and I wanted to give visibility to the existence and contributions of Black people in Britain between the 17th and 19th centuries. I wanted to dismantle the 'single story' which suggests that Black people had only arrived in Britain after the Second World War in the late 1940s during the Windrush period.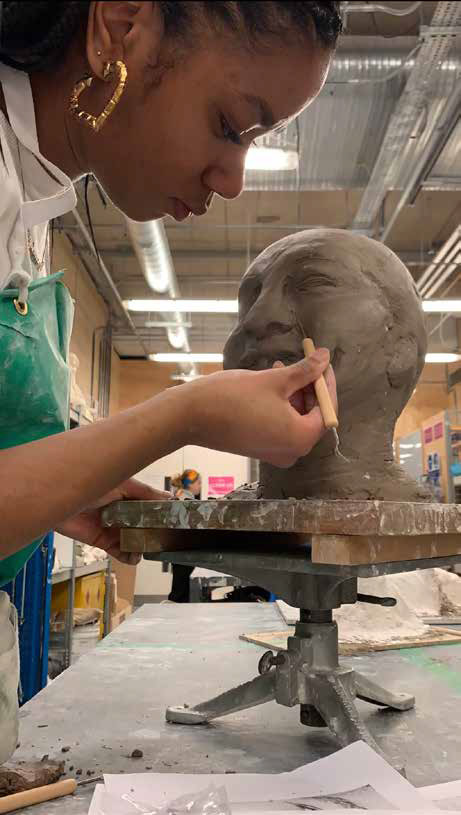 A lot has been written about the negatives on creativity of Lockdown/Covid can you tell us about any positives
I think that creativity was possibly at an all-time high during lockdown. Whilst schools were closed, and with many parents being furloughed at home, people turned to arts and crafts as a hobby to keep themselves and their children entertained. Whilst non-essential art shops were closed, having to make do with the materials around the house also pushed people's creativity as they began to think of ways of transforming everyday household items into new, interesting things.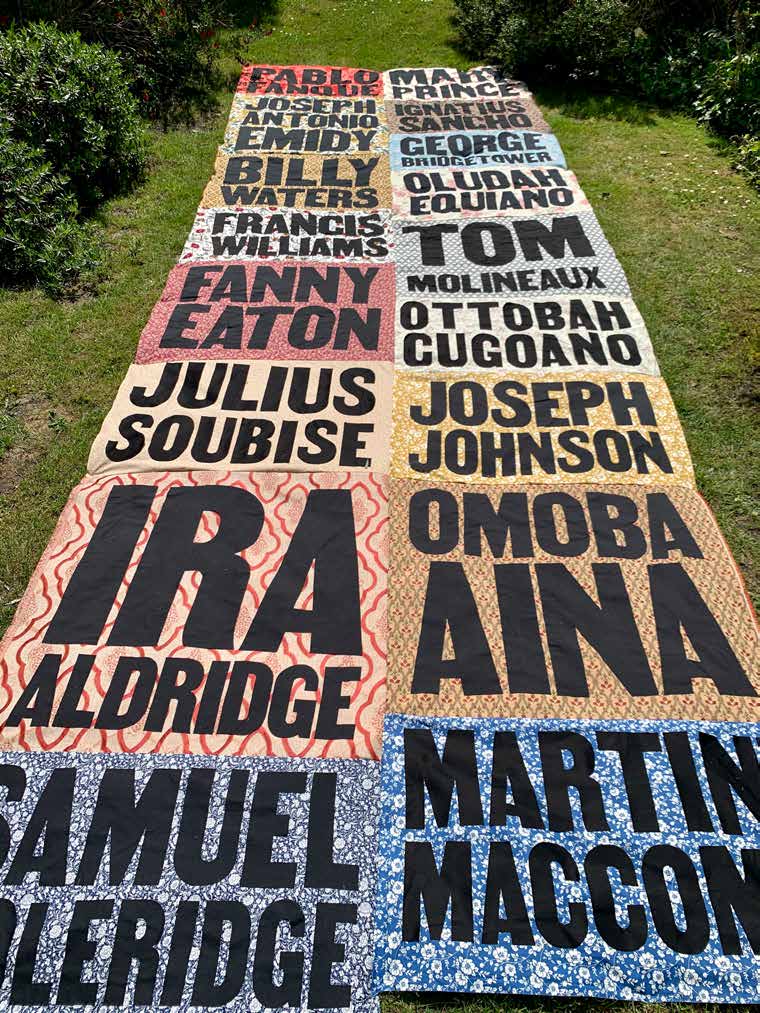 What was the best thing about your time at Central Saint Martins?
The best thing about my time at Central Saint Martins was just being there and being able to experiment with all of the different processes and workshops available to me. I could be in the letterpress and printmaking studios, screen printing one week, and the next week I'd be in the casting studios making a clay sculpture. As my creative practice process is heavily influenced by experimentation, it felt like I was completely free to be creative with all of the necessary tools at my disposal.
What plans / aspirations do you have for 2021 and beyond?
In 2021 I want to continue to develop my creative practice and take the time to revisit some of the ideas that I considered whilst creating my Black British History Quilt. I want to continue making work that provides a form of visibility and empowerment for underrepresented communities. I hope that this can further stimulate discussion and promote action within ongoing conversations regarding equality and social justice. I hope that these communities can get to a place where it no longer feels like an ongoing battle to be seen and heard.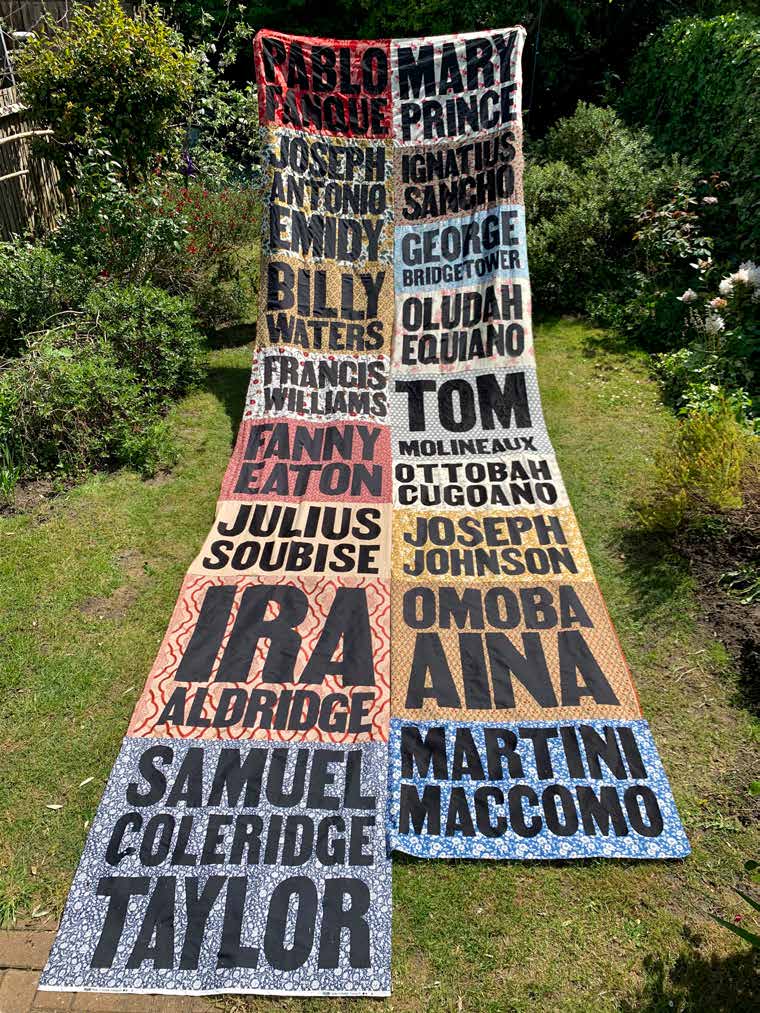 What does winning a MullenLowe NOVA Award mean to you and in what way can organisations support emerging artists?
Winning a MullenLowe NOVA Award is extremely rewarding as I feel as though my project is serving its purpose. The attention my work has received means a great deal, as people are beginning to become more knowledgeable about Black British History and its legacies. A great way for organisations to support emerging artists is to continue to give publicity and showcase their work, you never know who may come across your work and be inspired by it. Additionally, arts organisations could support emerging artists by holding masterclasses or networking events with professionals from different sectors, giving advice on how to go about establishing yourself and developing your body of work.
Find out more about Jahnavi's project HERE
Categories
Tags