Cork Street Galleries has announced that Sadie Coles HQ, Lisson Gallery, Frieze Live and Stephen Friedman will take over gallery spaces on Cork Street and Old Burlington Street launching during Frieze week 2020. They will join Cork Street's permanent roster of galleries to become the epicentre of cultural activity during London's busiest art market month.

Installation view, Martine Syms, Ugly Plymouths, presented by Sadie Coles HQ and Bridget Donahue, 5239 Melrose Avenue, Los Angeles, 12 – 17 February 2020.   Credit: © Martine Syms, courtesy Sadie Coles HQ, London, and Bridget Donahue, New York. Photo: Mario de Lopez
Sadie Coles HQ will occupy 24 Cork Street from 5th October into November 2020, opening with a month long solo presentation by Martine Syms, the first UK presentation of her latest project Ugly Plymouths, 2020. First presented in Los Angeles earlier this year, the immersive video installation comprises a one-act play of three screens each starring an unseen character, whose voices – despite their efforts at romance – define the distance between them more than the relation; and this troubled connection is the subject of their dialogue.
Frieze will showcase their Frieze Live programme at 9 Cork Street from 5th- 28th October. Here, Victor Wang, Artistic Director and Chief Curator of M WOODS Museum, Beijing, will establish a temporary institute of sound and performance art inaugurated as the Institute of Melodic Healing. The programme will include a series of live and online performances by artists and guests specially selected
by the Institute.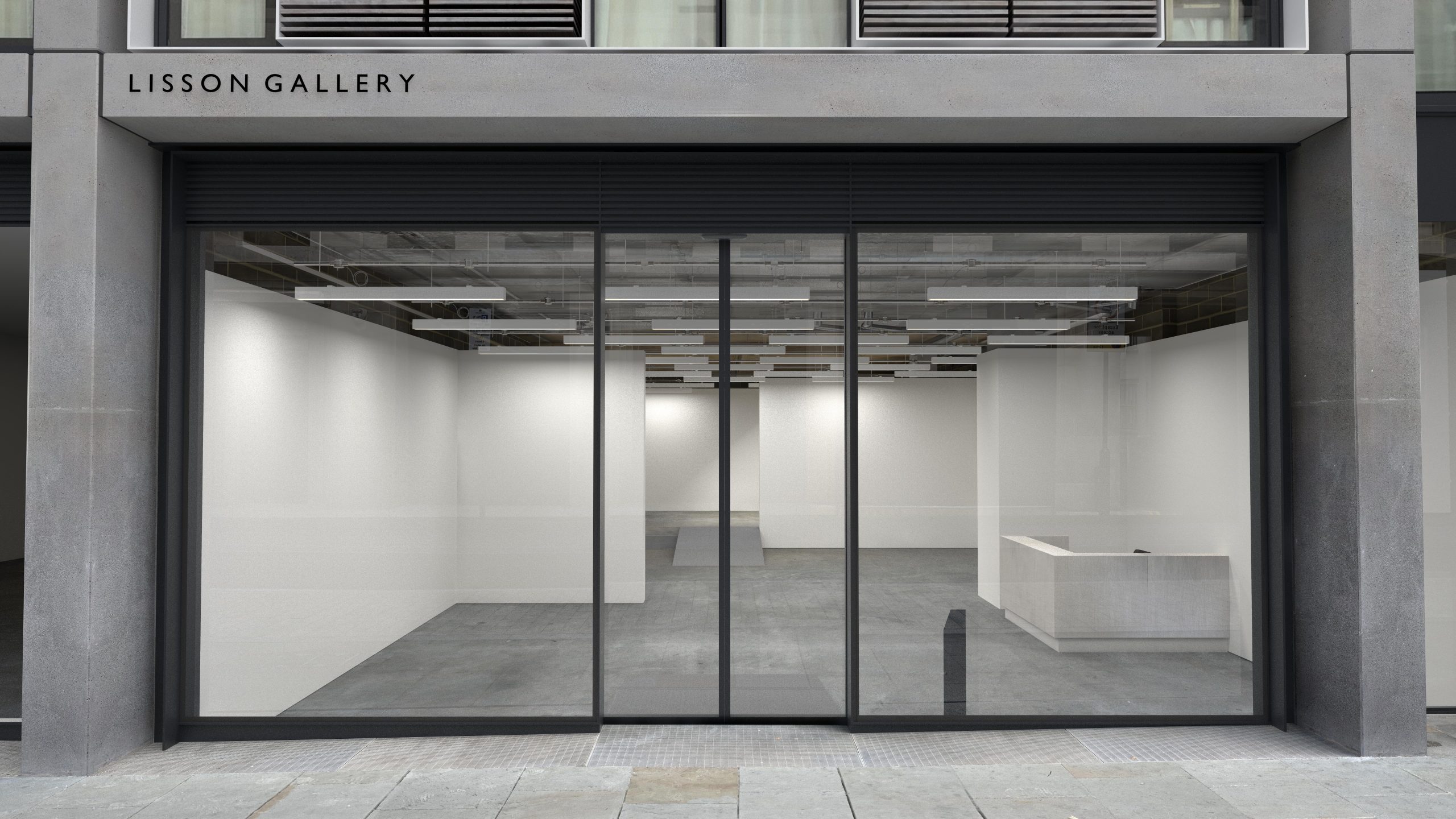 Lisson Gallery Cork Street, © Lisson Gallery
Lisson Gallery will take up residence from 6th October into Spring 2021 at 22 Cork Street. Opening with group exhibition, Horizon, including works by artists Ai Weiwei, John Akomfrah, Mary Corse, Hugh Hayden, Anish Kapoor, Lee Ufan and Stanley Whitney.
Stephen Friedman Gallery will present solo projects by Holly Hendry and Denzil Forrester in a specially designed space at 30 Old Burlington Street between 5th – 31st October. The gallery will also present 25 Years, a unique exhibition in celebration of its 25th anniversary from 25th September–7th November 2020. Taking place at 11 and 25–28 Old Burlington Street, its home since 1995, this event will bring together each of the gallery's 29 artists including Mamma Andersson, Yinka Shonibare CBE and David Shrigley.
Goodman Gallery opened at 26 Cork Street in 2019 with the group exhibition I've grown roses in this garden of mine, featuring works by major artists including Yinka Shonibare CBE, Alfredo Jaar, William Kentridge and Shirin Neshat. Living Just Enough, an exhibition responding to the current global reckoning with white supremacy and structural racism led by the BLM movement will open on 6th October. The exhibition will feature major artists such as Sonia Boyce, Arthur Jaffa, Lorraine O'Grady, Thomas J Price, Faith Ringgold, Fred Wilson, Hank Willis Thomas and Carrie Mae Weems alongside younger talent, such as Kudzanai Chiurai, Tabita Rezaire and Gabrielle Goliath.
Friday 9th October will mark Frieze's West End Day where participating galleries will host a programme of gallery tours, talks and special events.
Saatchi Yates, the most recently signed gallery on Cork Street is opening on 15th October 2020. Founded by Phoebe Saatchi Yates and Arthur Yates, the gallery occupies 10 000 sq feet at 6 Cork Street.
"We are delighted to welcome Lisson Gallery, Sadie Coles HQ , Frieze Live and Stephen Friedman to take over gallery spaces on Cork Street. The programme continues Cork Street Galleries initiative of reigniting Cork Street as the leading destination for modern and contemporary art in London."
Julian Stocks Property Director, The Pollen Estate
About Cork Street Galleries
Cork Street Galleries is an initiative from The Pollen Estate. The estate is the primary property owner of Cork Street and is committed to enhancing its innovative reputation as a leading, dedicated street for modern and contemporary art. The Pollen Estate has developed the west side of Cork Street to create 17, 571ft2 of flexible gallery space. In 2018, the estate acquired 23,000ft2 of additional gallery space on the East side of the street as part of their commitment to its Cork Street Galleries initiative. The redevelopment of the area and the additional space underlines The Pollen Estate's commitment to ensuring that Cork Street endures as the go-to street for art. corkstreetgalleries.com
Categories
Tags