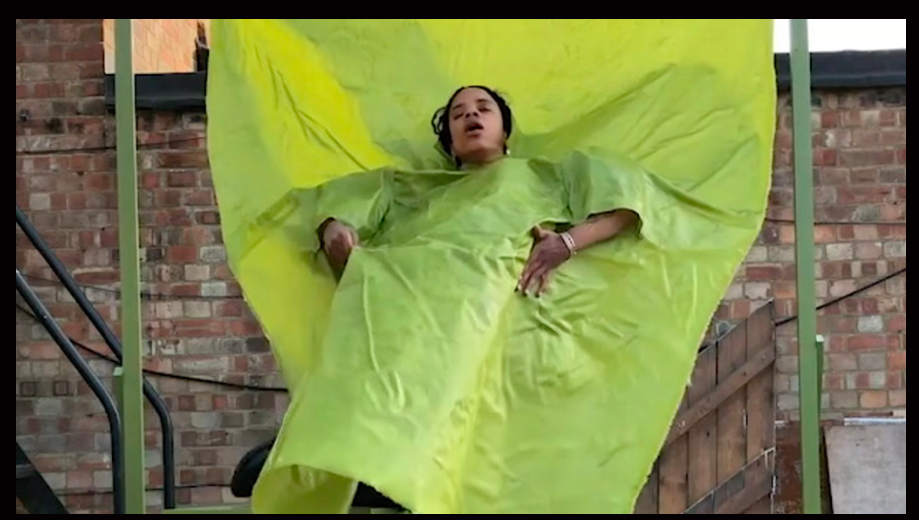 Sandra Poulson, BA Fashion Print, 'An Angolan Archive'
For the first time ever the winners of the MullenLowe NOVA Awards were announced during a live online event. The Winner, Runners Up and recipient of the Unilever #Unstereotype Award were chosen by a panel of expert judges while the YourNOVA Award was chosen by a public vote.  Sandra Poulson the overall winner was also the number one choice of the public.
Jose Miguel Sokoloff, President of MullenLowe Group Global Creative Council and Chief Creative Officer MullenLowe Group UK says:
"The MullenLowe NOVA Award programme is one of the highlights of my year and this year has been no exception. Once again, Central Saint Martins students have come up with work that pushes the boundaries not only of their field of study, but also of humanity and society, and have opened up our minds to completely new ways of thinking. It's a great honour to invest in these brilliant young minds and give them a platform for recognition, but from the high quality of the work, I know this won't be the only platform from which they will shine."  
2020 MullenLowe NOVA Award Winner & 2020 YourNOVA Award
Sandra Poulson, BA Fashion Print, 'An Angolan Archive'
'An Angolan Archive' is an assemblage of around 200 pieces of information in the form of written texts, research images, garments, voice recordings, drawings, wood artefacts, installation, photography, performance and video works. It utilises a selection of common household Angolan items to discuss the relationship between family and inherited societal memory from colonial Angola and the civil war. More on the work here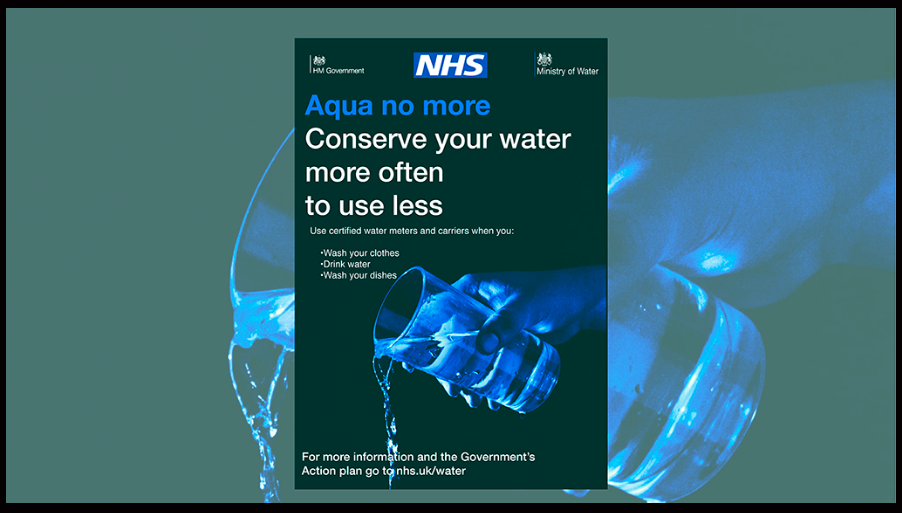 Joseph Standing, MA Industrial Design, 'Aqua No More'
2020 MullenLowe NOVA Award Runners Up:
Joseph Standing, MA Industrial Design, 'Aqua No More'
Mathilde Rougier, BA Fashion Design Womenswear, 'Modular Augmented Capsule'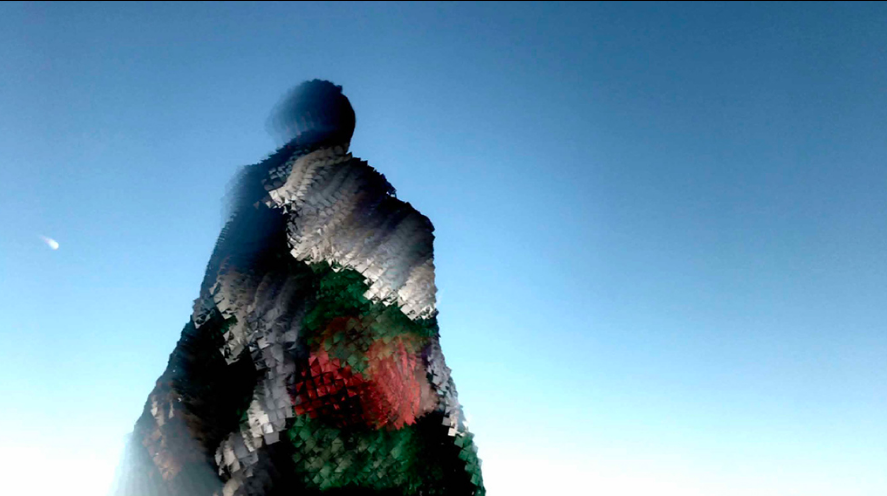 Mathilde Rougier, BA Fashion Design Womenswear, 'Modular Augmented Capsule'
2020 Unilever #Unstereotype Award:
Jahnavi Inniss, BA Graphic Communication Design, 'Representation'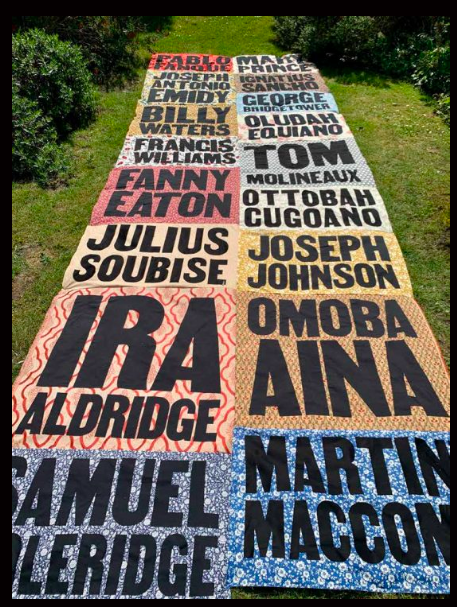 As overall winner of the 2020 MullenLowe NOVA Awards, Sandra will receive a cash prize to help continue practice. Commenting on the accolade, Sandra says:
"It feels incredible to win a MullenLowe NOVA Award. The process has been a lot of hard work and a very emotional journey, but it's so great that people have been exposed to my work and see the value in it. I want to continue practicing and the Awards will allow me to do that with peace of mind, as I will be able to access materials, space and opportunities that are quite scarce right now, especially for people coming out of art and design degrees."  
Runners Up, Joseph and Mathilde, and recipient of the Unilever #Unstereotype Award, Jahnavi, will also receive cash awards which they will put towards continuing their practice post-graduation.
MullenLowe NOVA Awards 2020 Judging Panel: 
Sara Gulamali – Central Saint Martins alumni, Winner of the Unilever #Unstereotype Award at the 2019 MullenLowe NOVA Awards

Hannah Hayes-Westall – founder of FAD magazine & The Art of Conversation

Suhair Khan – Strategic Projects at Google

Kelly Mullen – Head of Entertainment, Unilever 

Jose Miguel Sokoloff – Global President, MullenLowe Group Creative Council, Chief Creative Officer, MullenLowe Group

Ana Sokoloff – founding partner of sokoloff + associates, art advisory company based in New York
Professor Jeremy Till, Head of Central Saint Martins and Pro Vice-Chancellor of the University of the Arts London said:
"Each year, the MullenLowe NOVA Awards collect an amazing archive of work which shows how our students and staff are responding to the times. Never has that been more important than this year, when our students have had to pivot round and address new ways of delivering, working and most importantly, new ways of thinking about this world we all face. I'm humbled by the students' extraordinary effort and what they have been able to achieve over the last four months, and it's fantastic that the MullenLowe NOVA Awards have been able to recognise that once again." 
About Central Saint Martins, UAL
Across art, design and performance the students and staff of Central Saint Martins create ideas, materials and actions for a better future. Among our alumni shaping the world through creative action are Grace Wales Bonner, Matty Bovan, Michael Fassbender, Isamaya Ffrench, Antony Gormley, Craig Green, Isaac Julien, Jean Julien, Ib Kamara, Christopher Kane, Stella McCartney, Alexander McQueen, Morag Myerscough, Mowalola Ogunlesi, Sandy Powell, Laure Prouvost, Simone Rocha, and Yinka Shonibare.
Central Saint Martins is part of University of the Arts London (UAL), an international centre for innovative teaching and research in arts, design, fashion, communication and the performing arts. The University is made up of six Colleges: Camberwell College of Arts, Central Saint Martins, Chelsea College of Arts, London College of Communication, London College of Fashion and Wimbledon College of Arts. www.arts.ac.uk/csm 
MullenLowe NOVA Awards 2020
MullenLowe Group is proud to once again sponsor the Central Saint Martins degree shows and present the MullenLowe NOVA Awards for Fresh Creative Talent – created exclusively in partnership with Central Saint Martins. The award-winning Arts & Culture programme celebrates and rewards the most exceptional work from across the college, gives students a platform for recognition and the opportunity to continue their practice post-graduation. From 1,300 graduating students, just five MullenLowe NOVA Awards will be presented to students whose work represents truly original thinking and execution, pushing the boundaries of creativity in response to the world around us. 
About MullenLowe Group
MullenLowe Group is a creatively driven integrated marketing communications network with a strong entrepreneurial heritage and challenger mentality. We are a global creative boutique of distinctive diverse agencies, rich in local culture with both intimacy and scale, present in more than 65 markets with over 90 agencies. With a hyperbundled operating model, global specialisms include expertise in brand strategy, and through the line advertising with MullenLowe; creatively driven digital transformation with MullenLowe Profero; media and communications planning and buying with Mediahub; customer engagement with MullenLowe Open; brand and corporate PR, social influence, purpose and sustainability consulting with MullenLowe Comms. We are focused on delivering an Unfair Share of Attention for clients' brands and are consistently ranked among the most awarded creative and effective agency networks in the world. For nine years, MullenLowe Group has topped the Effie Index as the most effective global network in terms of points per dollar revenue, in 2018 was named to the Ad Age Agency A-List and in 2019 was ranked in the top ten 'Top Agency Networks for Creativity' in the WARC Creative 100. 
Categories
Tags