If you are an art student, there are many things you could do to keep yourself busy. But, what you do has to be interesting, or you will lose interest as soon as you start. Well, below is a list of best part time jobs an art student could pursue.  
Essay Writer
Well, this should always be in your list. An essay writer is someone who chooses to write essays for students. Here, there are a few things you should consider. First, you need to know whether you will be a freelancer or you will work with custom writing services. If you choose the latter, you will need to send in your application and undergo training before they hire you. The advantage of taking the latter approach is that you will not have to look for clients yourself. These platforms have thousands of clients, and you will get the opportunity to work for them. 
The second thing you need to know or decide is your field. Well, art is your field in school, but you may want to do essays from a different field. For example, you may want to learn something in marketing or strategic management. So, you perfect your research skills in the field of your choosing, and then start delivering essays. This is one high paying job while in college you could pursue. 
Graphic Designer
Well, if you are an art student, you have to take interest in a field like graphic design. Here, creativity is crucial, which is a great resource for anyone in the art field. 
Before delving deeper, you have to understand what graphic design entails. Graphic design is a form of communication. So, graphic designers communicate their ideas albeit using visual concepts. They communicate with the same goals of informing, persuading, and educating. But, instead of using words, they use visual art forms like images or graphics to make their point.
As an art student, this could be a great way to enhance your creativity levels. Jobs for art students are not easy to come by. So, you may find yourself making a career out of this field. Avoid idleness, and challenge yourself to grow by trying graphic design. 
Photographer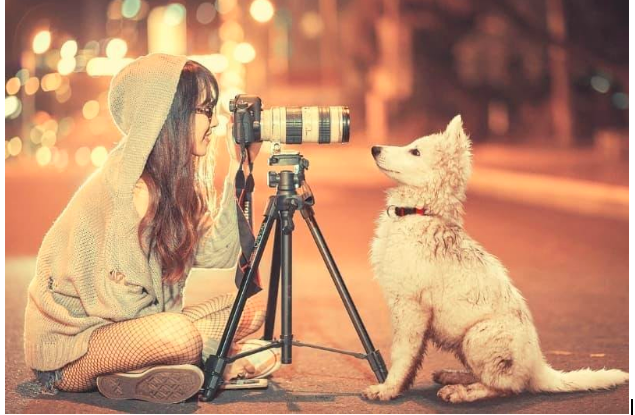 Today, with phones having the capability to take high-quality pictures, everyone considers themselves a photographer. But, what many do not know is that they could make a career out of photography. You may not have a knack for delivering urgent writing, but you may have a steady hand. Well, this could work well in photography. 
One thing you need to know is that there are many categories within the field of photography. Each calls for different techniques, and approaches. So, you have to prepare yourself with specific snippets to be efficient in one category. Examples of these categories include portrait photographer, commercial photographer, scientific photographer, news or a photojournalist, etc. Each of these calls for a certain level of expertise. You may think that portrait photography is easy but find it more difficult than the rest. Do not make assumptions on any category. As people say, nothing comes easy. So, as you are submitting your part time job application as a photographer, remember it involves hard work. 
Support Manager
Working as a support manager is not an easy task. But, it is something that can help you earn some money while in college. 
While working as a support manager, you get to interact with many people every day. Your job will call for you to respond to clients, direct them to relevant departments, and at times offer solutions. This is one job that will teach you many things. For example, it will teach the skills you need to master interpersonal communication. You will know the approach to take in conversations, and how to deal with difficult clients. 
However, there are a few things you need to know while working as a support manager. Not all clients will be polite. Many clients you talk to will expect solutions from you, and you have to know how to respond to them. Many times, people will under-appreciate what you do. Other departments will not see your value. But, you have to keep working as this is only temporary for you. When you decide to work while studying, remember it is only for a moment. 
Social Media Assistant
A job search for college students should include the position of social media assistant. These jobs are available, and it can help introduce you to new ideas and opportunities. 
When you work as a social media assistant, you oversee the company's social media presence. This means you are responsible for the company's image and reputation. People use whatever information in the company's social media to make conclusions and judgments. So, you have to be careful, and consider your position crucial to the survival of the company.  
So, what does your position as a social media assistant entail? Well, there are a few things your supervisor will expect you to do several things. The first one is to manage the company's social media accounts. These could be on platforms like Facebook, Twitter, LinkedIn, and Instagram. You also have to create content for these platforms. Whether written, video, or graphic, you have to tap into your creative juices here. From time to time, you will have to be a part of teams that develop social media campaigns. Companies use social campaigns for different reasons. In such instances, you have to be able to determine the best way possible for the company to get their message to the world.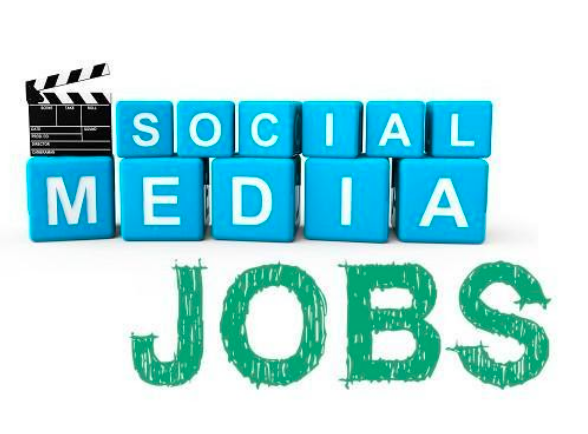 3D Artist
Well, you cannot all work as essay writers. So, some art students will find themselves in other creative fields like 3D artistry. This is another field that will call for your creative juices. 
As a 3D artist, you will have to create 3-dimensional animations, models, and visual effects. Today, movies, company campaigns, and video games make use of three-dimensional models. To be an effective 3D artist, you have to master the use of certain software. So, take some time and learn how to use these software. Like graphic designers, you will learn how to communicate your ideas with three-dimensional models. 
In conclusion, you have to try something in this life. Do not sit idle and expect life to present yourself with opportunities for growth. You have to go out of your way for people to see you, and what you can offer. Playing video games is a nice way to spend your free time. But, ask yourself how you are gaining from it, then get off your seat and learn a new skill. The world needs you.
Categories
Tags