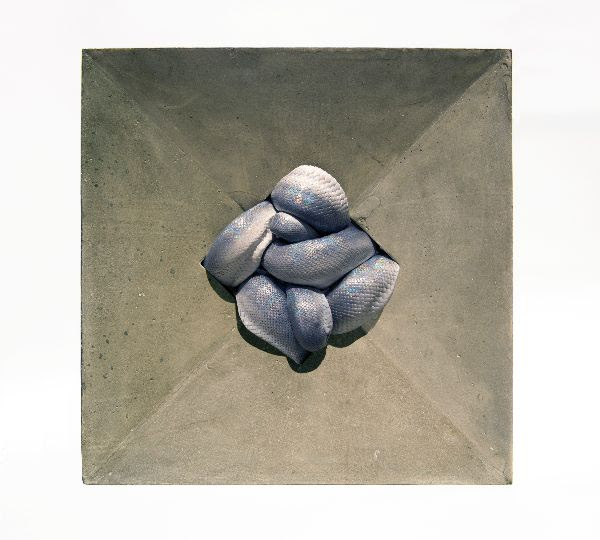 Polly Morgan Untitled work in progress 2020 Courtesy of the artist
How to Behave at Home is an upcoming solo exhibition by British sculptor and taxidermist Polly Morgan. Social media and the COVID pandemic provide the context for new abstract sculptures that use the highly decorative hides of snakes and the trompe l'oeil designs in nail artistry to comment on the disparity between surface and reality.
In an age where our digital selves are experienced by more people than our physical selves, Morgan uses veneers as a metaphor to examine our need to contain, control and conceal. The exhibition takes as its title an admonition from a book on Victorian etiquette, and in her juxtapositions of animal forms constrained within man-made structures, the artist highlights the unavoidable creep of nature in our lives and the impossibility of absolute restraint.
Corset-like concrete and cast polystyrene structures struggle to contain taxidermy snakes that contort and spill from openings, alluding to the distorting effect that social media has on our physical selves. As Morgan writes: 'Confined to our homes this spring, communicating via binary code, engaging with friends, lovers and family in two-dimensional hyper-reality, our avatars have taken over, increasingly shaped by the rapidly evolving social strictures that dictate our lives'.
Polly Morgan – How to Behave at Home The Bomb Factory Art Foundation, London 14th October – 2nd November 2020
bombfactory.org.uk/how-to-behave-at-home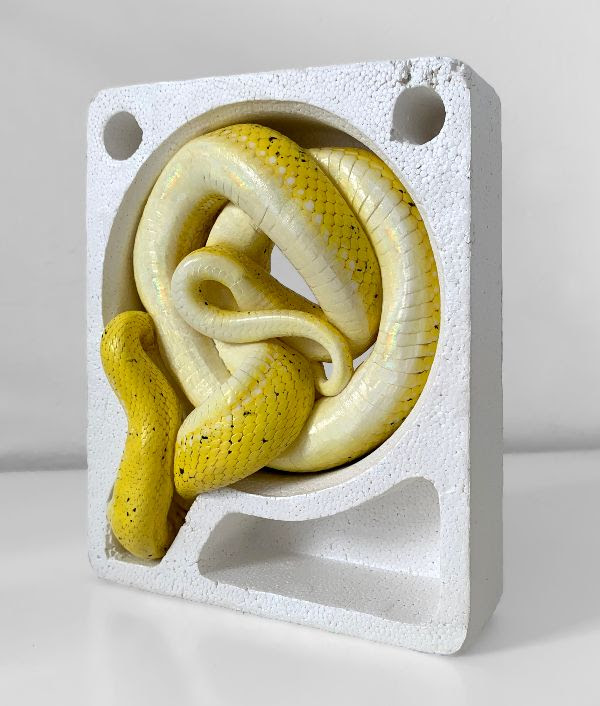 Polly Morgan Untitled work in progress 2020 Courtesy of the artist
Categories
Tags