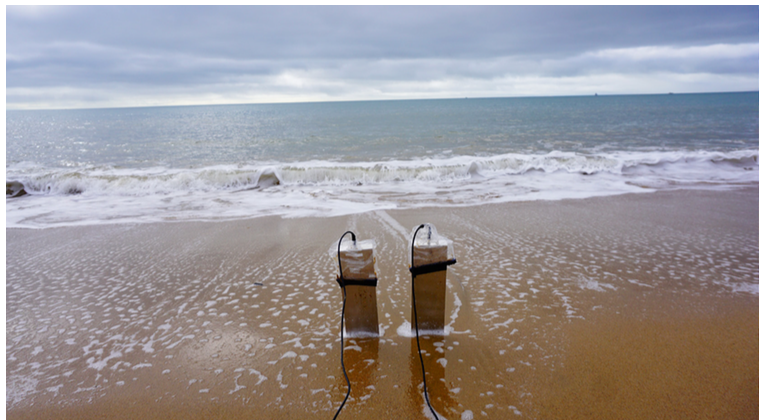 Samantha Davies, Work No.1: 50.7193° N, 1.8431° W, external installation view 2019, 40 cm x 60 cm, aluminium, piezo disks, cables, electrical tape, tesco sandwich bag © the artist Courtesy of the artist and Hauser & Wirth
In continuation of Hauser & Wirth's long-standing commitment to education and ongoing collaborations with institutions such as Bath School of Art & Design and Cal State LA, the gallery will host two consecutive student- led graduate exhibitions in Somerset and Los Angeles over the next four months. With a number of university presentations postponed or cancelled due to the Covid-19 pandemic, the physical exhibitions will provide distinct global platforms for recent graduates embarking on creative careers during this challenging period. Alongside both exhibitions, the gallery will provide technical, curatorial and marketing support to ensure the work is shared with a broad audience and students are able to gain valuable insights into the working process behind the experience.

Betsy Bond Landscape Exhibition Space 2020 Mixed Media (oriented strand board, clay, sand, lichen, wood, wire)   32 x 21 x 30 cm   © the artist Courtesy of the artist and Hauser & Wirth
Hauser & Wirth Somerset has welcomed over 2,500 university students and 89 further education groups in the past six years, fostering valuable relationships with regional university leaders and providing diverse opportunities for graduates within internship and trainee schemes, as well as the gallery's long-standing youth group, Arthaus. This passionate engagement is mirrored in Los Angeles where the learning programme instigates a dialogue between the works on view and the city's diverse audiences, including an artist lecture series, interactive seminars, and innovative workshops. The gallery is four years into an ongoing partnership with Cal State LA, and in 2019 announced a grant of USD 1,000,000 to support the undergraduate Television, Film and Media Studies programme, with a view to developing a positive, lasting relationship with the LA community.
'A deep-rooted commitment to education and professional development has always been at the heart of the gallery and embedded in each exhibition. It's important to us that we remain connected to the wider creative community and artistic energy surrounding each gallery location, enabling new generations of talent to thrive by creating meaningful partnerships and support networks.'
– Manuela Wirth
The inaugural UK presentation, held within The Maltings artist residency studios in Bruton, will feature ten recent graduates from four regional universities in the South West including: Arts University Bournemouth, Bath School of Art & Design, Falmouth University and the University of the West of England. The international initiative will continue at Hauser & Wirth Los Angeles in the autumn, partnering with Cal State LA to feature the work of selected MFA graduate students of the class of 2020 within the Book and Printed Matter Lab.
A number of Hauser & Wirth artists have actively contributed to the gallery's education programme by taking part in targeted events aimed at nurturing and celebrating young creatives. Anj Smith states:
'Providing support and a platform for artists emerging at this current moment is crucial. Art has long been at the forefront of cultural progress and we need inspired, thoughtful voices now more than ever. In my experience, time, energy and resources invested in education are never wasted and I am excited to see the work that comes out of this wonderful initiative.'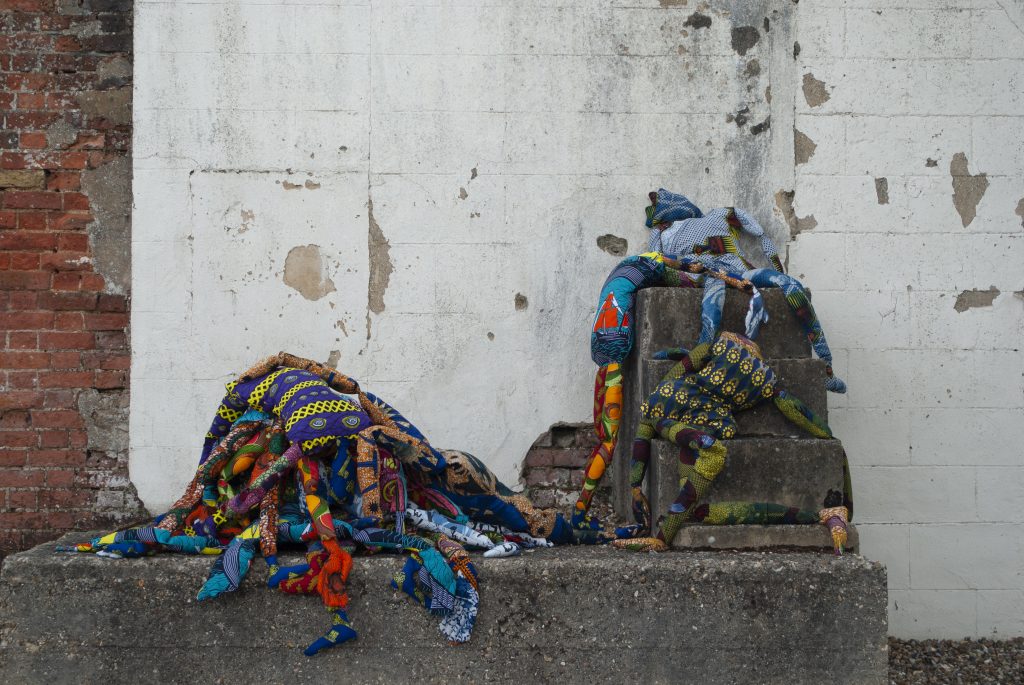 Louise Hall 13 Dead, Nothing Said 2020 Cyanotype African wax print fabric, Cyanotype screen-printed white cotton fabric, African wax print fabric, cotton thread 240 x 425 x 200 cm © the artist Courtesy of the artist and Hauser & Wirth
Natasha Kidd, Course Leader BA Fine Art, Bath School of Art & Design says:
'Our connection with Hauser & Wirth goes from strength to strength and we are thrilled that they have decided to support a number of our students with a strong connection to the area and to the gallery itself with this show. This has been a remarkable time for our nal year students. The degree shows were postponed – the assessments took place online – whole shows compressed into pdfs. Tutorials took place through 'hangouts' – into an array of domestic spaces. Washing lines, hallways and even greenhouses became the site of making work – pet dogs, parents/partners or the odd passer-by on their daily exercise became the audience.'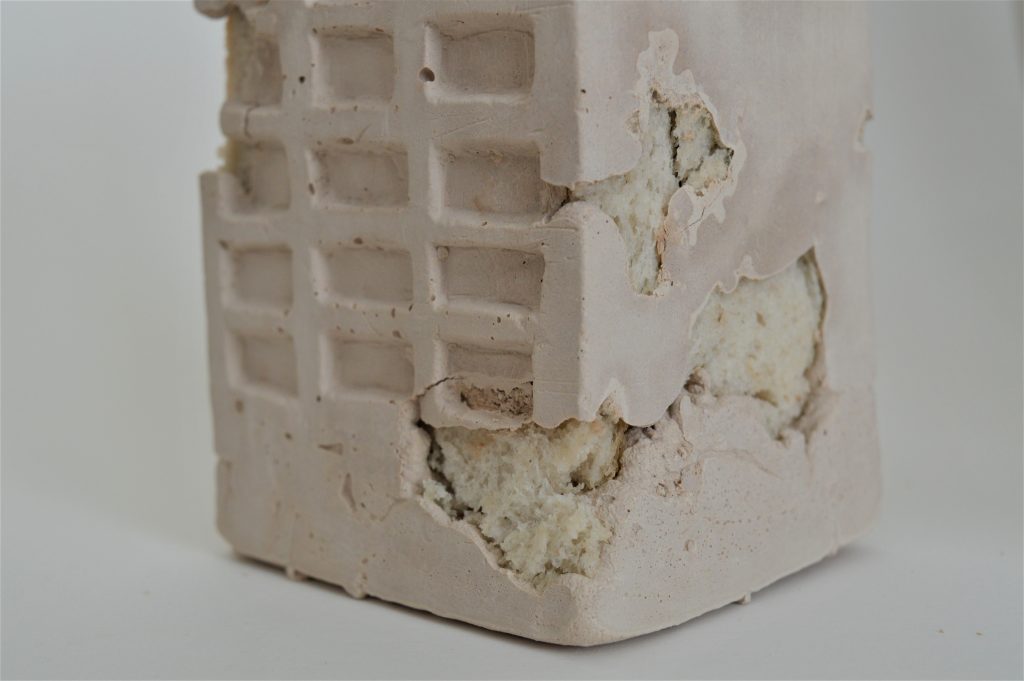 Kamila Dowgiert 24/5  2020  Video projection, jesmonite, bread  Dimensions variable © the artist Courtesy of the artist and Hauser & Wirth
'In Real Life' Hauser & Wirth Somerset Graduate Exhibition The Maltings, West End, Bruton BA10 0BB
29th July – 2nd August Open Wednesday – Sunday, 11 am – 4 pm
Contributing artists include: Melody Addo, Betsy Bond, Samantha Davies, Kamila Dowgiert, Juliet Duckworth, Louise Hall, Lauren Horrell, Lilith Piper, Madeline Rolt and Connor Vickery-Gearty
Cal State LA MFA Graduate Exhibition Hauser & Wirth Los Angeles Book & Printed Matter Lab Autumn 2020
Categories
Tags