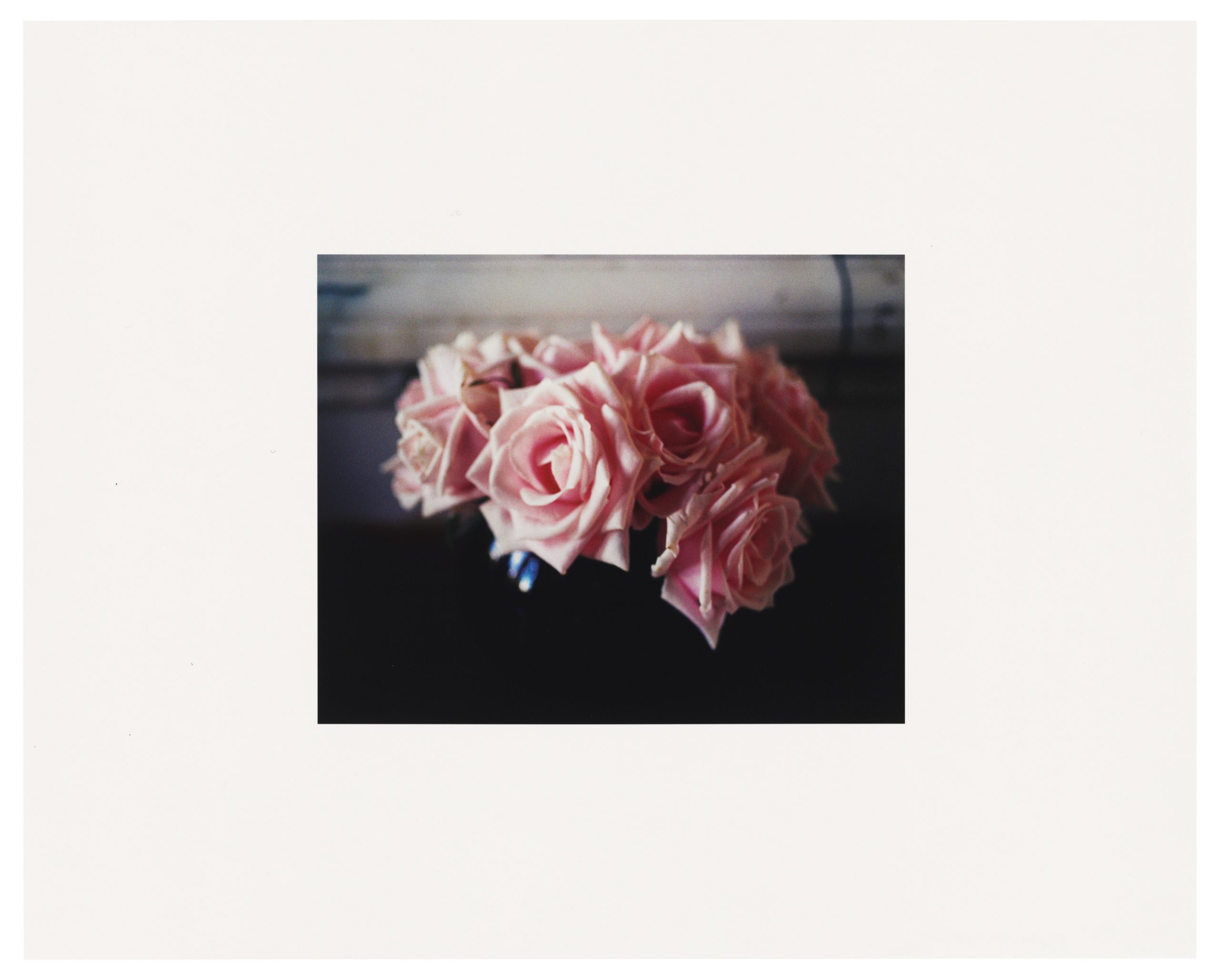 Mary McCartney, Marry Me, Bute, 2003 :). Estimate: £2,000-4,000. To be sold at Art for Maggie's: Everyone's Home of Cancer Care, Online only sale 19639 to-23 July 2020. © 2020 Christie's Images Limited
Christie's have partnered with cancer charity, Maggie's to present a selection of artworks that have been donated by 48 leading international artists, designers and architects. Maggie's provides free practical and emotional support to people with cancer as well as their family and friends in centres across the UK as well as by phone, email and online.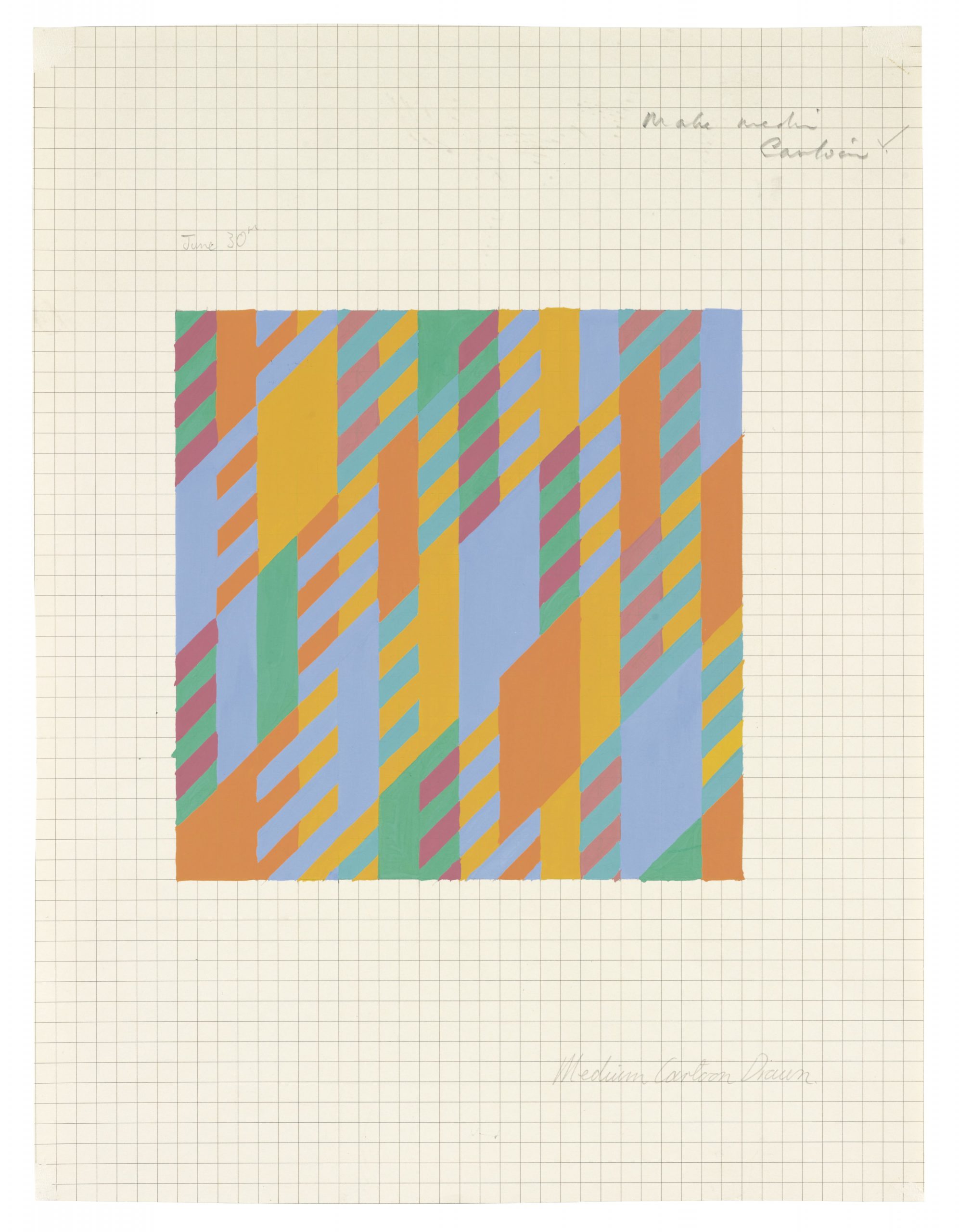 Untitled [towards Fleeting Moment], an exquisite work on paper by Bridget Riley (1986, estimate: £25,000-35,000) © 2020 Christie's Images Limited
The online-only auction runs till 23rd July 2020 with proceeds being used for essential funding that will allow Maggie's to continue its vital work. It will include pieces that have been donated to the charity by Frank Auerbach, David Bailey, Christopher Le Brun, Sonia Boyce, Lucian Freud Estate, Antony Gormley, Lubaina Himid, Michael Craig-Martin, Julian Opie, Bridget Riley, Sam Taylor-Johnson, Mario Testino, Edmund de Waal, Marc Quinn and Mark Wallinger, amongst others. The auction will also include donations from Maggie's international network of architects and designers including Jamie Fobert, the late Dame Zaha Hadid, Thomas Heatherwick and Daniel Libeskind.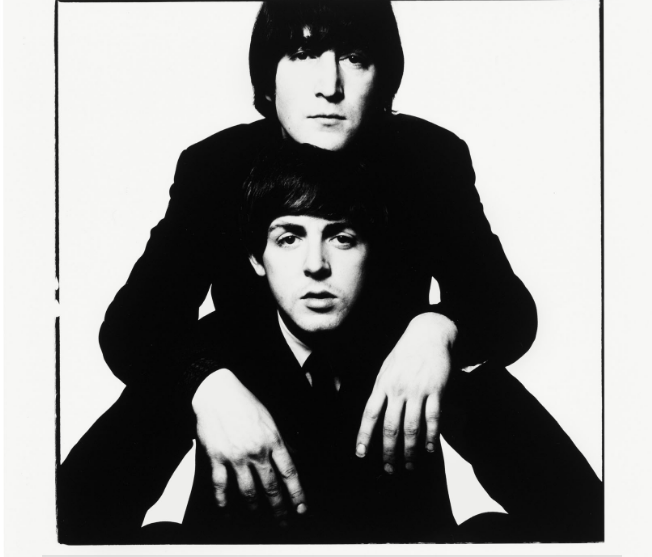 DAVID BAILEY (B. 1938) John Lennon and Paul McCartney Estimate : GBP 12,000 – GBP 18,000 © 2020 Christie's Images Limited
An iconic portrait of John Lennon and Paul McCartney by David Bailey taken in 1965 (estimate: £12,000-18,000) and Sam Taylor-Johnson's portrait of Dustin Hoffman from her 'Crying Men' series (2004) represent the diversity of photography while pieces by Rem Koolhaas and Amanda Levete showcase pioneering architectural practice today.
"Maggie's holds a personal affection for me, as when my mother was diagnosed, I felt so lost and scared. That is when I heard about Maggie's. They provide essential psychological support for patients and their loved ones. Maggie's is more important than ever during these challenging times."
Mary McCartney, June 2020
The vital work that Maggie's undertakes to support people with cancer resonates internationally and this is emphasised in the outstanding contributions from leading artists and architects. As chair of the Maggie's Art Auction, Katy Wellesley Wesley has worked closely with Sandy Nairne, former Director at the National Portrait Gallery and Chair of Maggie's Art Group, to bring together this group of artworks.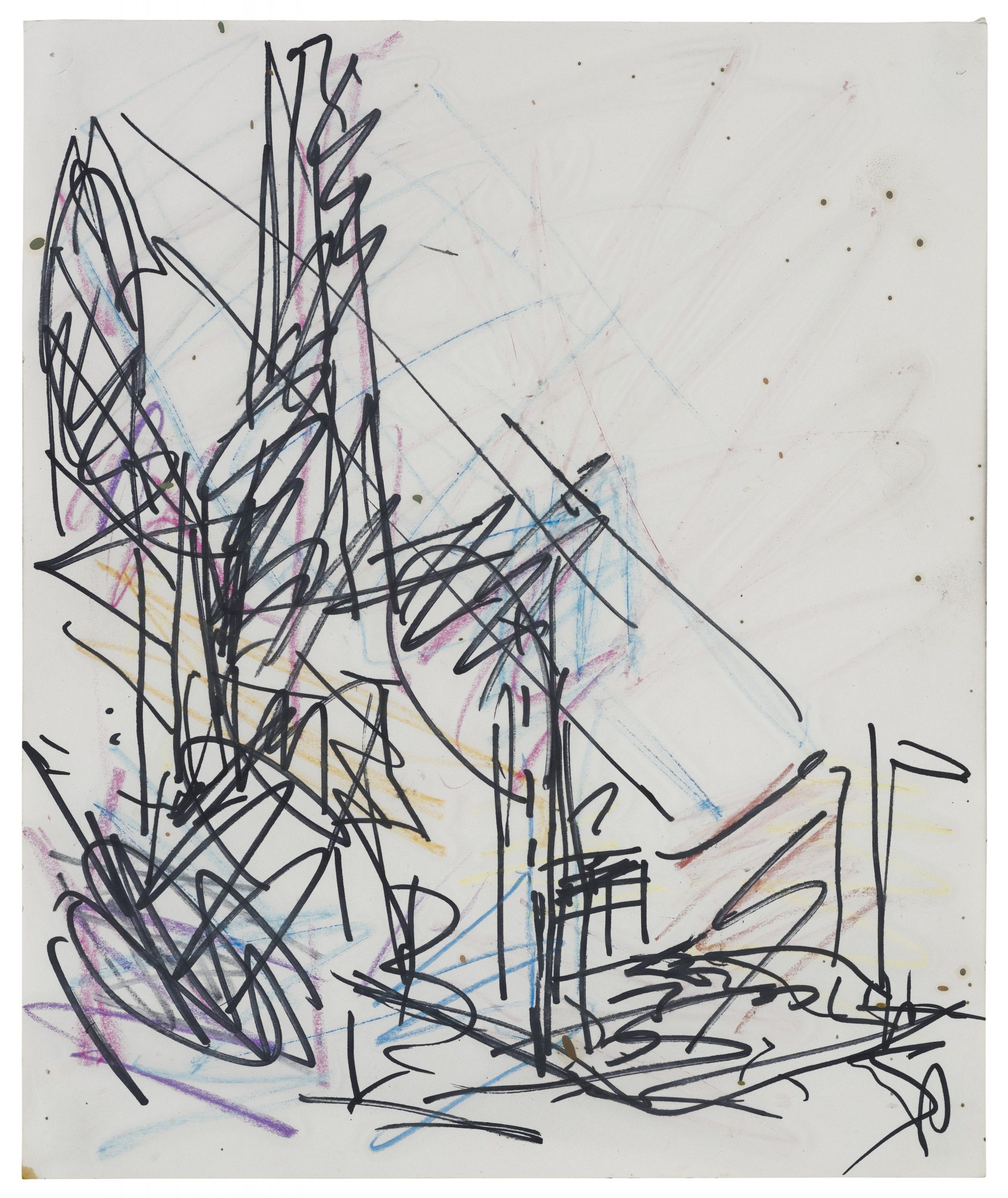 FRANK AUERBACH (B. 1931) Study for Chimney in Mornington Crescent Estimate : GBP 12,000 – GBP 18,000 © 2020 Christie's Images Limited
Sandy Nairne commented:
"These donated works are a magnificent response from artists, designers and architects to the vital needs of Maggie's in the wake of the Covid-19 pandemic. High quality architecture and art are at the heart of all the Maggie's centres, earning them an international reputation as special and much-needed places for those with cancer. The beautiful works generously donated to the auction represent the light and warmth of the centres and a determination to ensure they can serve everyone who needs them. I am delighted to have worked alongside Maggie's to invite artists to be part of this special Christie's auction."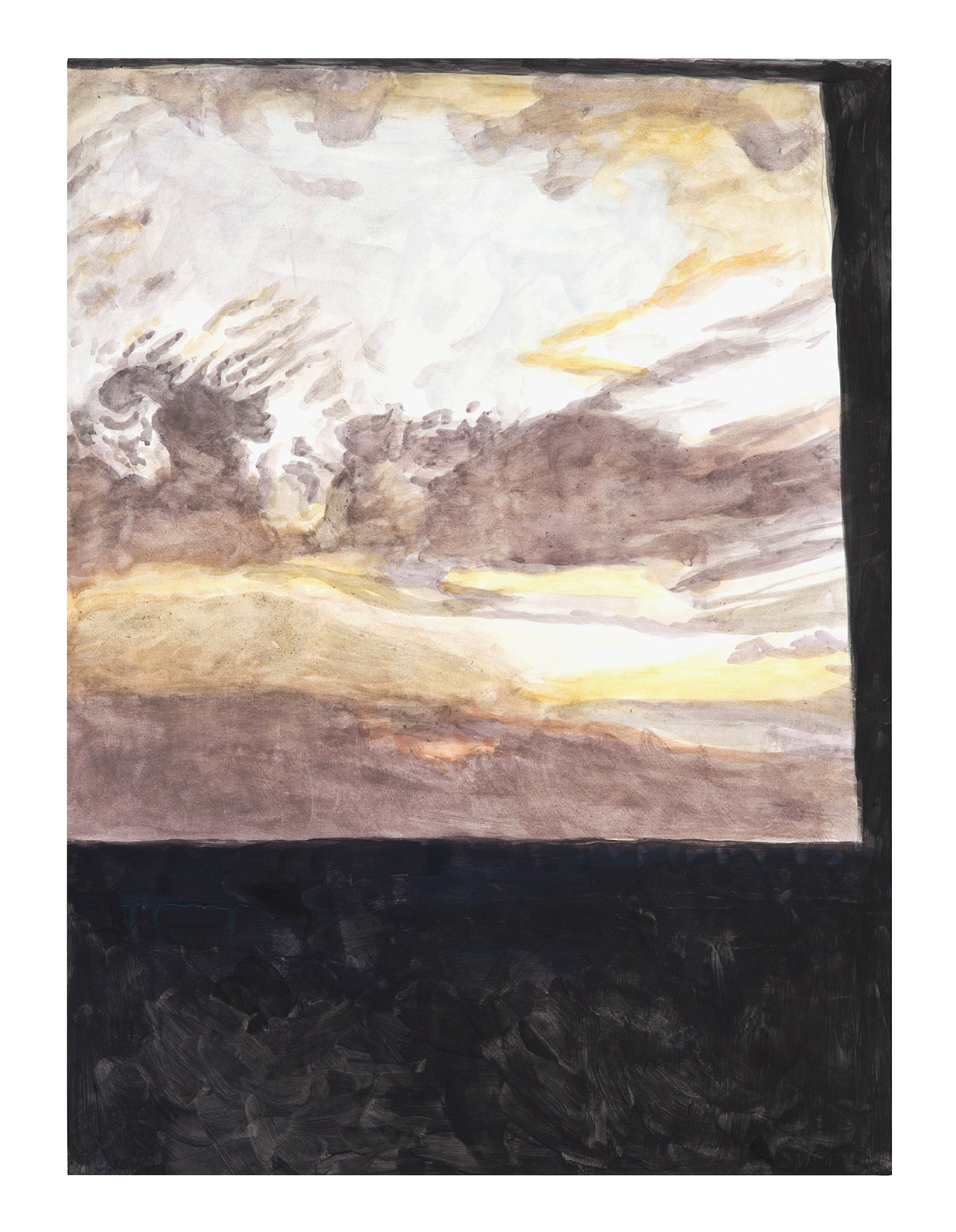 LUC TUYMANS (B. 1958) Clouds Estimate : GBP 30,000 – GBP 50,000 © 2020 Christie's Images Limited
Art and design have always been integral to Maggie's. In each of the centres, carefully selected artworks are chosen to help create a special environment for visitors. Maggie's is fortunate to collaborate with leading contemporary artists who seek to bring inspiration, solace and hope through the work they create. This creativity and commitment to the therapeutic power of art extends to the programme, and the visitors take part in regular art therapy sessions tailored for both adults and children.
Many of the artists contributing to the auction have pieces at Maggie's centres across the country including Antony Gormley who has sculptures outside both the Dundee and Cardiff centres. Both Sam Taylor-Johnson and Maggie's Ambassador, Mary McCartney, have visited centres to photograph the visitors and talk to them about their experiences.
You can view the auction here: onlineonly.christies.com/s/art-maggies
Categories
Tags