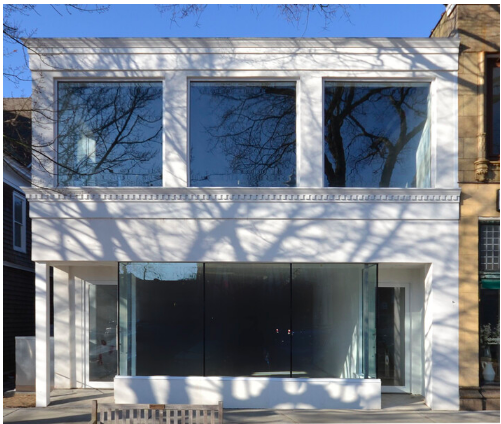 Hauser & Wirth, 9 Main St, Southampton, NY
Marc Payot, President, Hauser & Wirth announced that beginning mid-July, the gallery will maintain a new exhibition and private viewing space at 9 Main Street in the Village of Southampton, on the South Fork of Long Island, New York.
The site, just north of the intersection of Main Street and Jobs Lane, was chosen for its central location and proximity to clients and collectors who live in the Hamptons beach communities, as well as gallery artists who maintain studios in the area. Under the direction of Marc Payot, this two-story, 5,000 square foot location will welcome clients to view artworks by private appointment. As restrictions ease, the general public will be invited to view exhibitions in the space.
'In this challenging time, we're seeking practical and appropriate ways to present and sell works of art in order to protect the livelihoods and wellbeing of the individuals who make up our company and its extended family.'
—Marc Payot
Hauser & Wirth's Southampton location will open as its Manhattan locations in West Chelsea and the Upper East Side resume public hours. Beginning 6th July, visitors will be welcomed back to these spaces as New York City begins the process of re-opening in the wake of the pandemic quarantine period. On view through an appointment-based reservation system will be the critically admired exhibitions interrupted by the shutdown: 'Jack Whitten. Transitional Space. A Drawing Survey' at 32 East 69th Street, and 'Larry Bell. Still Standing' at 548 West 22nd Street.
About Mark Westall