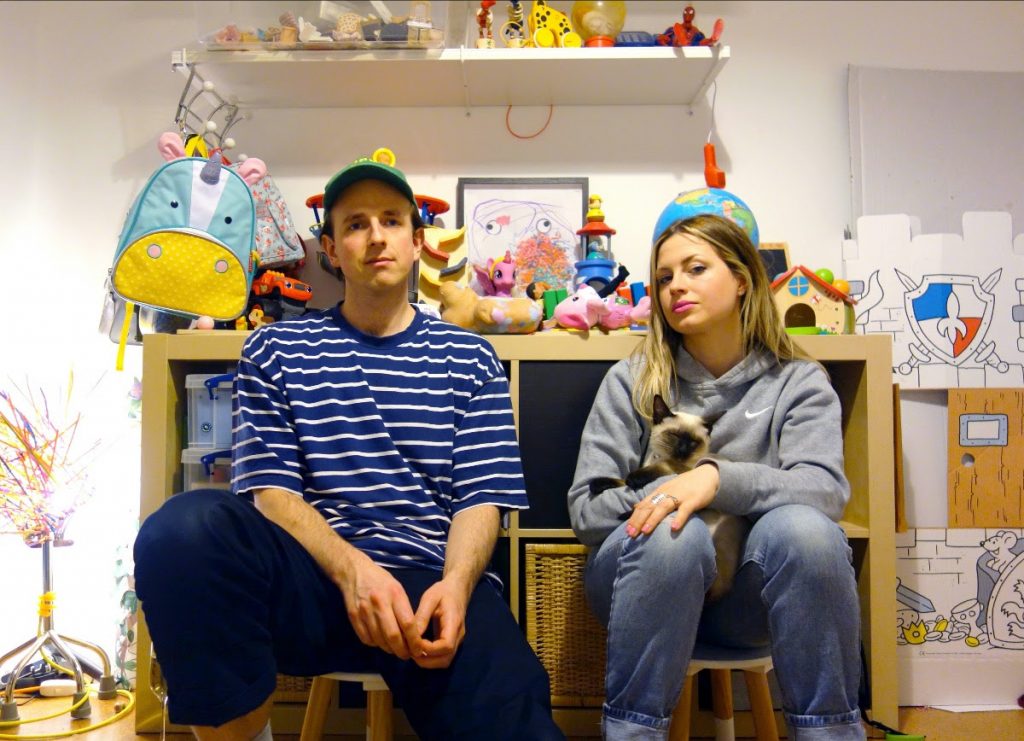 Holly Featherstone and Barnie Page
This summer sees the launch of Sacred Thing, an online contemporary art concept store and peripatetic gallery that collaborates with artists to create limited edition sculptures.
Founded by producer Holly Featherstone and curator Barnie Page, who have held senior positions in artists' studios, galleries and museums in London, Sacred Thing aims to enable artists with greater opportunities to create and showcase new work, using the edition format to make afordable sculptures (referred to as "Things") for art lovers to collect.
Sacred Thing's permanent outlet is online at www.sacredthing.art but it will occasionally materialise in the physical realm, in the form of temporary exhibitions to celebrate the launch of a new Thing. These solo presentations will each be staged in a diferent space, chosen as the most befitting of the artist's concept.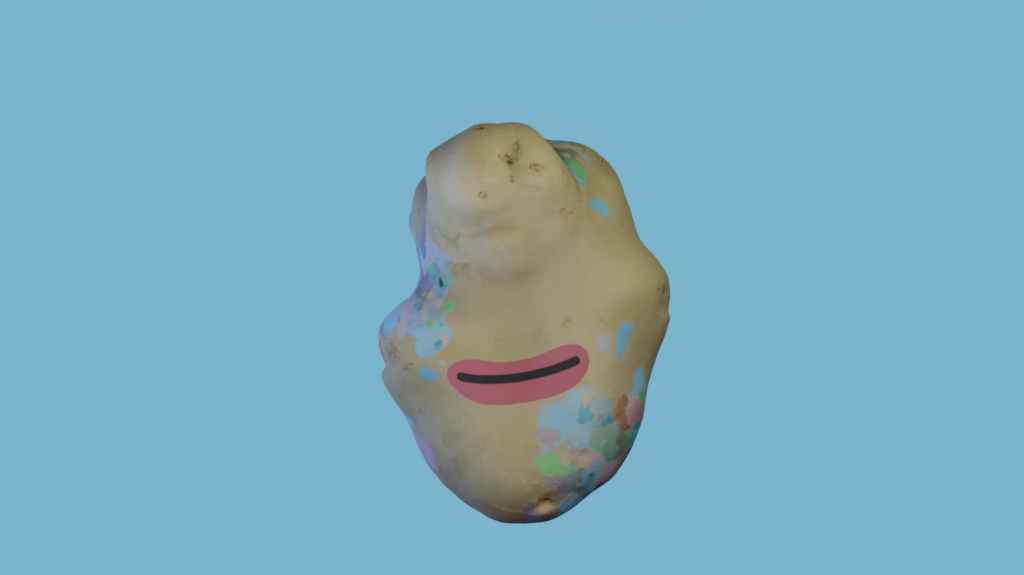 Emilia Bergmark Potato The Greatest 2020 Single channel HD video Duration: 00.06.15
An online film screening marks the launch of the first Thing, 'Potato The Great' by Emilia Bergmark. Bergmark's sculpture is an edition of 25 resin casts of the potato that came second in the 2019 Harrogate Giant Vegetable Competition. Each cast has been hand-painted by the artist
with a unique abstract motif.
Having worked for many years with artists, Featherstone formed the idea of Sacred Thing as she fought against the seemingly forgone conclusion that becoming a mother leads to a loss of identity. Resisting this prophecy, she used her time latched to young children to consider how she could best support artists and feed her ambition to create and share art on a totally new platform. She found the ideal partner in Page, her long time friend and colleague.
"Barnie and I had ambitions to work together on something for a long time,"
says Featherstone,
"I'd use him as a soundboard for speculative ideas shouted over the dinner table at rowdy gettogethers. He always came back with suggestions which pushed my thinking further and helped mould the idea into a clear concept. As he stepped into parenthood himself, the timing clicked.
With our shared morals and a touch of renegade spirit, we finally joined forces and named our
new venture Sacred Thing."
'Potato The Great' by Emilia Bergmark can be found now at www.sacredthing.art.
About Holly Featherstone
Holly Featherstone dedicated the past 9 years to assisting artists in their practice, realising work
from conception to production for artists at various stages of their careers. She discovered an enthusiasm for supporting contemporary artists whilst working on the residency programme at The Natural History Museum. This set her on a career path that has seen her as Production Assistant at Exhibition Road Cultural Group, and Assistant to Ryan Gander at Ryan Gander's Studio. She holds a BA in Visual Communication from UAL: Chelsea College of Arts
About Barnie Page
Barnie Page is a curator and gallerist who is committed to supporting emerging artistic talent, the ecosystem that exists around it, and accessibility to cultural engagement. As well as Sacred
Thing, Page is the co-founder of online exhibition platform desktopresidency.com, and art advisory practice, The Road. Other projects that Page has instigated include: Dream Art Fair, Barnie's Gallery, Jupiter Woods and B.C. (Baz and Chaz). The thread that runs through all of his work is an ongoing experimentation with exhibition formats, always with a focus on access. This includes: a year-long exhibition of postcards displayed in the window of an of licence and a website from which digital artworks can be downloaded for free and installed as background images on your iPhone, iPad or laptop.
Until January 2020 Page was Art Collection Manager at Soho House & Co. His prior roles include Director of Limoncello Gallery and Public Projects Co-ordinator at Ryan Gander's Studio. He holds an MFA in Curating from Goldsmiths, University of London and a BA in Illustration from the University of Brighton.
About Emilia Bergmark
Emilia Bergmark (born 1986) is a visual artist who lives and works in Copenhagen and Malmö. Based on everyday stories and observations, she develops poetic and humorous installations that combine sculpture, writing, interior design, film and print. An ongoing strand of her research explores non-human objects from an anthropocentric viewpoint, analysing and critiquing the systems by which humankind imposes order and meaning on the world. By giving voice to the non-human she creates tragicomic scenes which poke fun at the idiosyncrasies of modern humanity. Upcoming exhibitions include a commission for Roskilde Festival (DK). Recent solo exhibitions include 'Landskaber', Kunsthal Varte, DK (2019); 'Burnout', Kunsthal 44 Møen, DK (2019); 'Heaven and Earth', Marwan, NL (2018). She has received MFAs from The Royal Danish Art
Academy (DK) and School of the Damned (UK).
Categories
Tags