Today we hear from Tereza Cervenova, Slovakia-born photographer, now living and working in London (UK). She received her BA in Photography from Middlesex University in 2014 and her MA in Photography from the Royal College of Art, London in 2018. Recent exhibitions include solo shows, 20 Years: Celebtrating Membership at the National Portrait Gallery, London (2018) and June at the Brighton Photo Biennale (2018). She recently joined the roster of artists of ALMA ZEVI gallery. During this difficult times, Cervenova donated artworks for various projects, raising funds for Women For Refugee Women and The Freedom Fundraiser.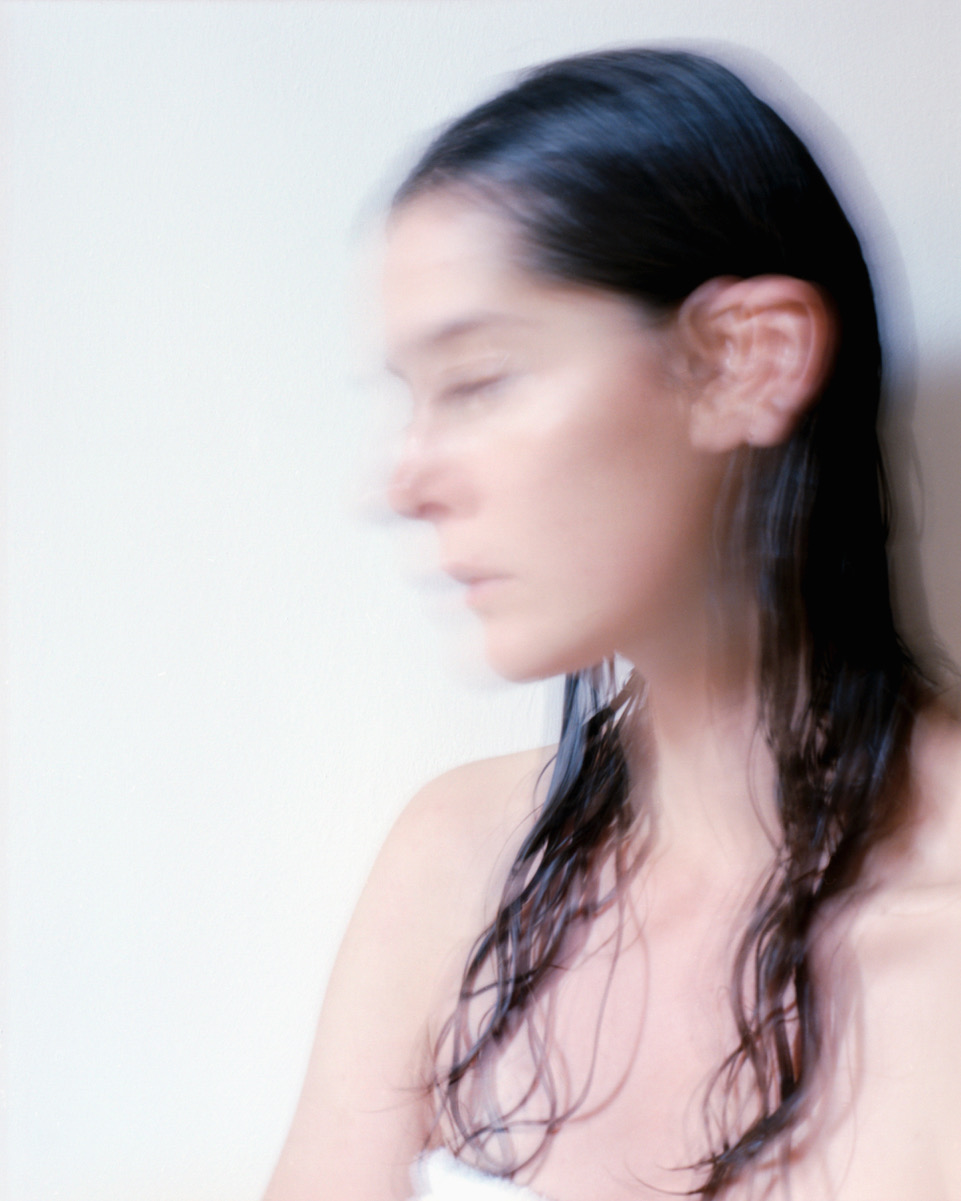 Venice (Self-portrait I), 2019. Photo Courtesy of the Artist & Alma Zevi 
Art organisations and individuals are launching a plethora of online initiatives to stay creative. Yet, proper economical support has yet to be provided. What does it mean to be included in online projects at the moment?
I think these initiatives are crucial for both the participants as well as the audiences. Online exhibitions and initiatives have very quickly become parallel universe for many of us. Parallel social spaces, parallel collectives and studio visits. For me, it means that I have stayed active…it has kept me both in check and motivated. I also discovered a lot of new artists, thinkers, and doers!
Right at the beginning of the lockdown I was involved in Natasha Caruana's 'The Interval'. It is an amazing initiative that grew out of her Work Show Grow programme and it has brought many of us in the photographic community together in a very spontaneous and inspiring way.
I was also invited by a friend of mine, the artist Amalia Laurent to contribute to the project she co-curated with Heloise Colrat – 'Home Deliveries', which attempts to share a wide perspective of how people deal creatively with the current situation around the world.
2. Can you share a sneak peek into what you have been doing / will be doing?
For The Interval I gave a an artist talk where I retraced my journey from the day of my ZOOM talk at the beginning of the lockdown back to'June' – the body of work I made during my time at Royal College of Art – throughout the two years following the EU referendum (2016 -2018). This was shown at the Brighton Biennial organized by Photoworks, and is now part of the Tate's Book Collection.
For 'Home Deliveries', I shared a diary-like series of photos taken on my phone with short text recalling the feelings behind them. I have found it quite difficult to respond to the situation in the present moment; it can still be quite overwhelming at times and I also felt too forced to create something "custom made". So I just allowed myself to be honest, take a step back and share what it felt like – sitting between 'wanting to give' yet 'not feeling I have to process it yet'.

Orange Blaze (Volpaia, Italy, 2015), 2020. Photo Courtesy of the Artist & Alma Zevi 
3. Do you think this crisis will change us, and the art world permanently? Or will we go back to our hectic lives as soon as we will be allowed to?
Yes definitely, at least I really hope it will. There is so much grief and uncertainty at the core of this crisis, yet there is a huge opportunity to reframe our day-to-day lives, revive and rediscover our values, slow down and pay attention to our inner world more and continue pushing our daily lives into more environmentally conscious future.
4. Are you working on something else at the moment?
Generally speaking – as the nature of my practice often takes a form of a flow, a fluid diary if you like, I believe I am always working on something, with the active and the processing phase taking irregular turns.
Following my October residency with the gallery ALMA ZEVI in Venice, I am thrilled to now be formally represented by them. Our first official collaboration has been a launch of a special edition in support of the charity Women For Refugee Women, where 100% of the sale proceeds go to the charity to support their work throughout the pandemic. It is available to purchase hereon the gallery website.
I first came across the charity when I was commissioned by the FT Weekend Magazine to take photographs of their project with the artist Caroline Walker.  It was one of those encounters that leave a mark and I want to continue supporting them.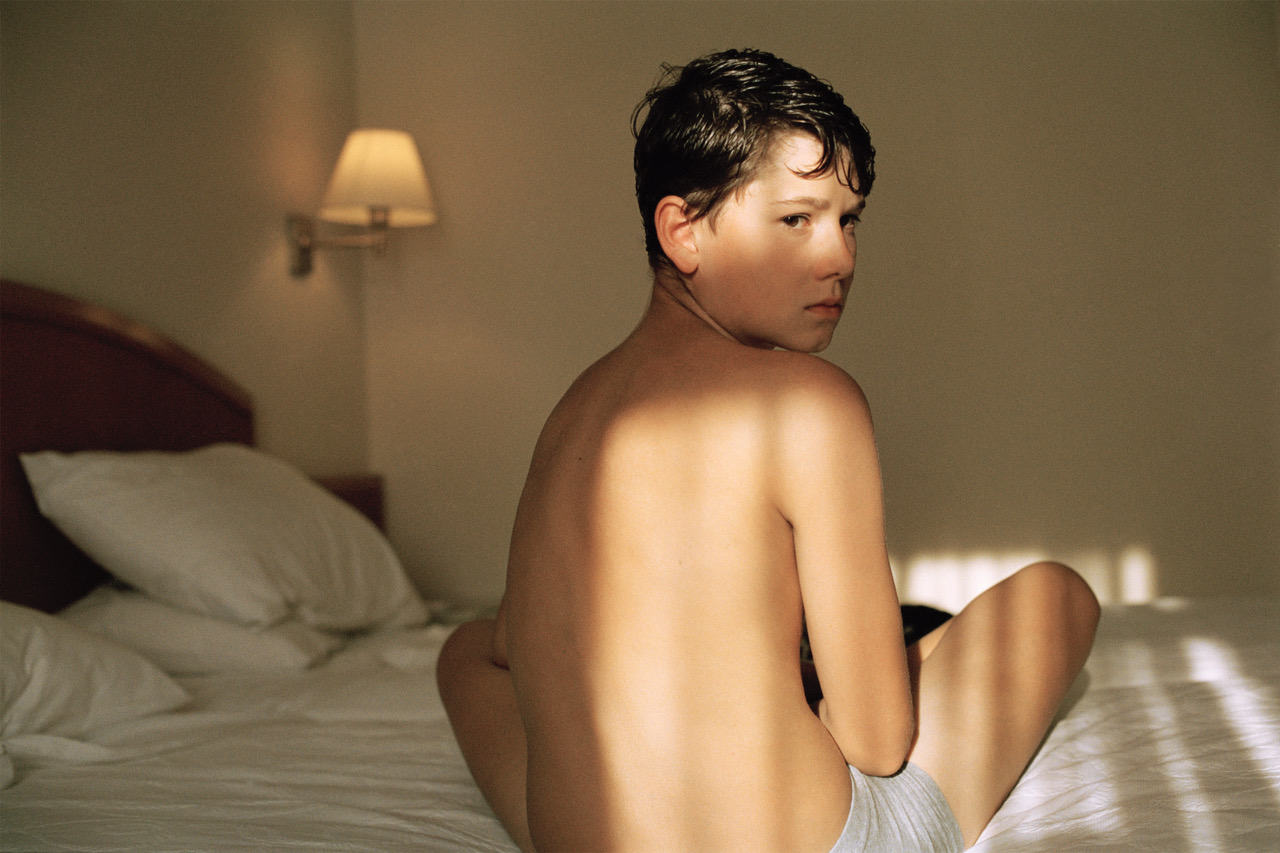 Adam, 2014, (Verse). Photo Courtesy of the Artist & Alma Zevi 
5. How are you reacting to these particular circumstances? What have you learnt from it?
Lockdown has really hit me in a 'fast-paced-multi-project-handling' moment in time, so at the beginning I found it quite difficult to adjust. But it didn't take long before I started looking at it as an opportunity to read as much as I can – something I have neglected since I graduated – and just take a step back. It's been a chance to think about what is important to me, how I want to harvest my time and energy, what I want to learn and how I want to look after myself and those I care about.
6. How has the current situation impacted how you work — both in the method and ideologically?
I have slowed down and tried to be more content and grateful. It comes as a given that in times like these, there have been ups and downs, stressful arguments, loneliness, overwhelming uncertainty and constant adjusting to the reality of living in the new normal. So the daily routine of self-care has become really important. I also signed up for an online evening class run by wonderful Aditi Jaganathan at Goldsmiths – Bad Girls: Representations of Race and Gender in Popular Culture. So far it has been brilliant!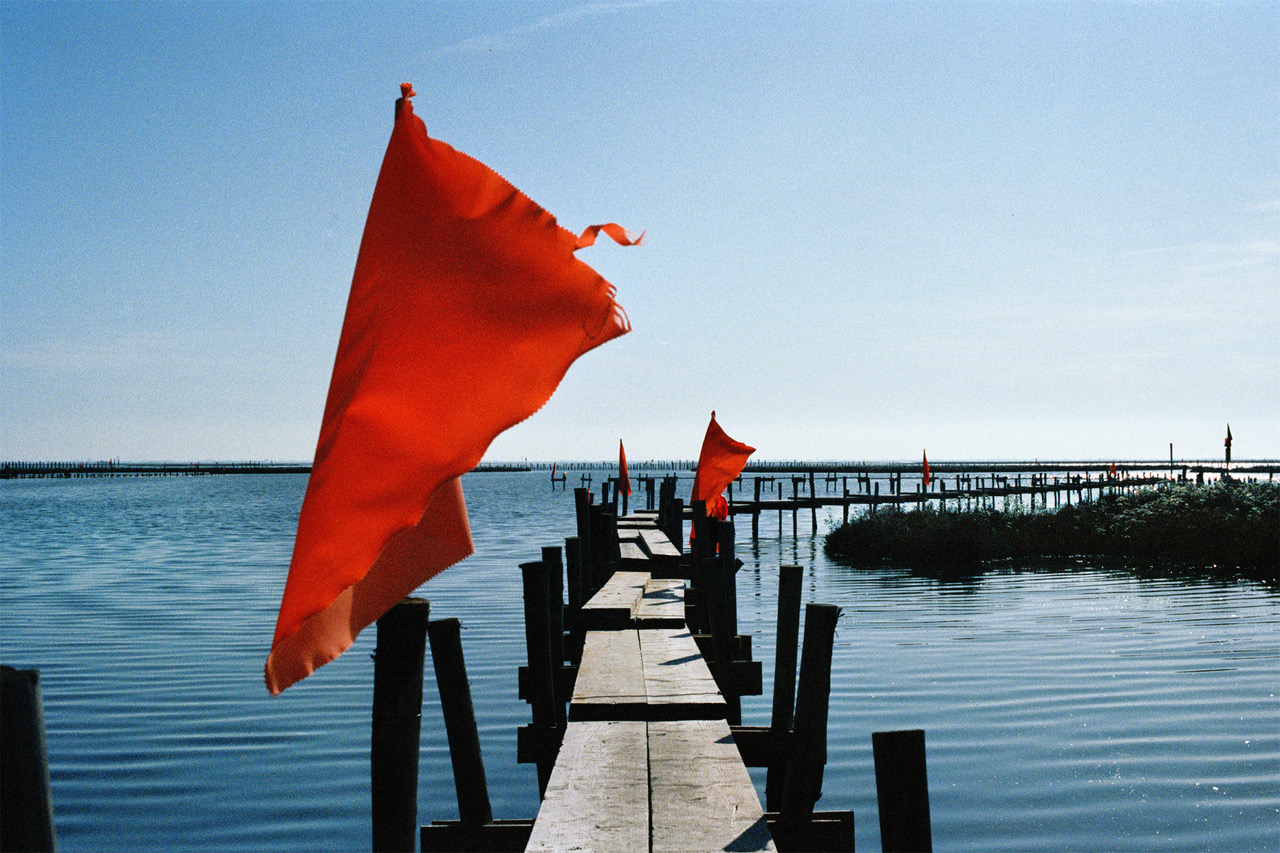 Saltmarshes of Le Trezze, Veneto, 2019. Photo Courtesy of the Artist & Alma Zevi 
7. Do you see any silver linings in this crisis?
Sure. I can see that for many people the initial sacrifice has turned into a time of healing and growth. It doesn't mean there was no pain or struggle or uncertainty present – but it has also been eye opening, heartening and nourishing on many intimate levels.
8. Did you have any show / project planned that has been disrupted by Covid-19?
Yes, quite a few actually. I was in the middle of my Art Residency at Southbank University, working towards a show at Borough Road Gallery in May. With ALMA ZEVI, we were planning a talk between myself and the National Portrait Gallery's Senior Curator, Magda Keaney, at the gallery's London space. I was also meant to travel to Venice for a portrait commission while continuing to build on the work I started during my residency there. Finally, my partner and I we were meant to go to Arles in the South of France together for Résidence l'Opéra (an artist residency) in late June. All of these will be rescheduled to later this year.
Hold On, 2015 (See Through). Photo Courtesy of the Artist & Alma Zevi 
9. What's on your reading list and what book made the greatest impact on you?
So many books! I am a slow reader but this is a perfect time to practice and stretch my reading muscles! 'Why I'm No Longer Talking To White People About Race' by Reni Eddo-Lodge, 'The Alchemist' by Paulo Coelho, 'Homegoing' by Yaa Gyasi, 'The Social Animal: A Story of How Success Happens' by David Brooks. I also revisited 'All About Love' by bell hooks (definitely one of the books that had the greatest impact on me). Also, 'Pleasure Activism: The Politics of Feeling Good' by adrienne maree brown, 'Mrs Dalloway' by Virginia Woolf, 'The Lonely City' by Olivia Laing… That might even take me beyond lockdown!
10. Favourite quarantine Instagram live / podcast / account?
My friend Mati Jhurry recommended to me 'Where Should We Begin' by Esther Perel, 'Stance Podcast' by Chrystal Genesis and'About Race' by Reni Eddo-Lodge, which I have been powering through ever since! (Thank you Mati). On Instagram 'The Interval – Work Show Grow' and 'The Holistic Psychologist'.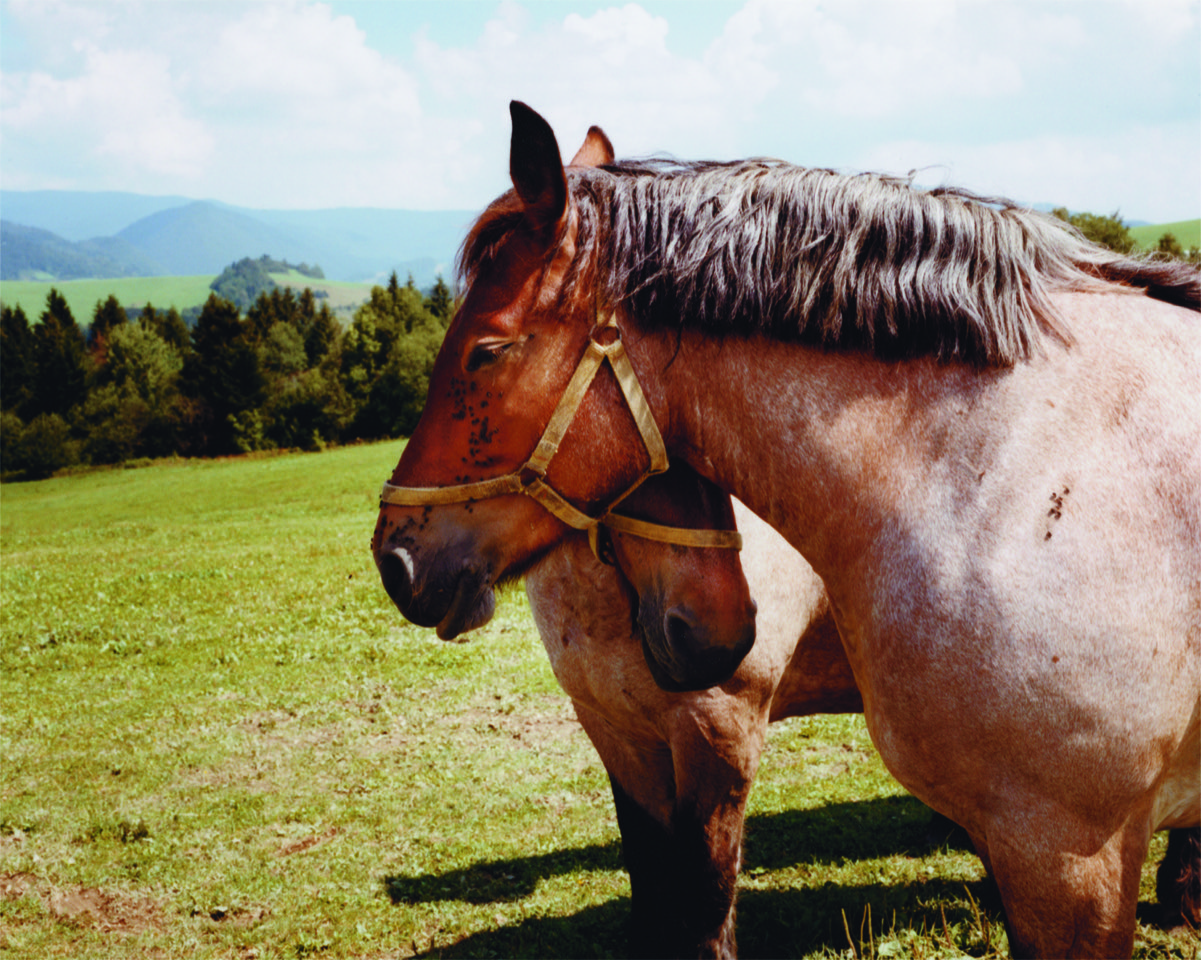 Terchová, Slovakia; July 2016 (June). Photo Courtesy of the Artist & Alma Zevi 
Categories
Tags