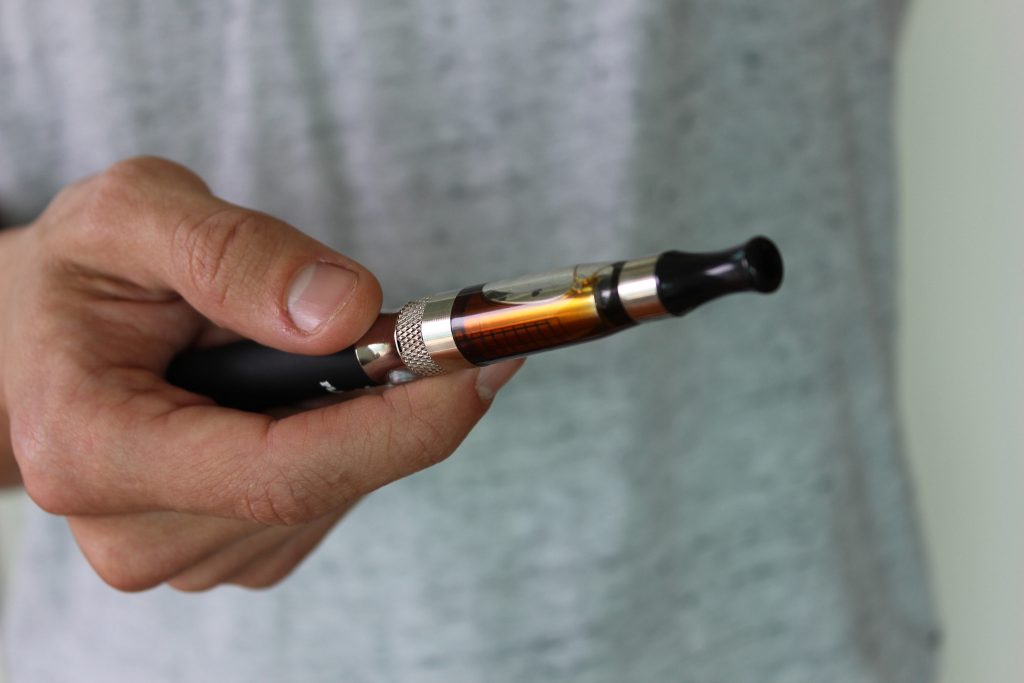 image Pixabay.com.
Vaping has become the choice for many people who wish to use cannabis for recreational purposes where it is legal, and for good reasons. It's easy, it's affordable and it's socially acceptable, and comes with none of the dangers associated with regular smoking. 
There are also people who, rather than smoking weed, choose to vape CBD oils and similar. CBD – cannabidiol – gives you the relaxing sense you get from cannabis, but without the high. It's widely used, and rapidly becoming more popular.
Indeed, CBD is one of the main driving forces behind the fast-growing vape market and is finding favour with people across all ages. It is perhaps in the younger generations that it has been welcomed most avidly, and the growth in online and high street retailers – fully licensed and providing quality products – has been very noticeable. 
Recently we've noticed a change in design in the vape and wax pen, which is the most popular type of vaping device, that signifies the move from being a discreet and quietly enjoyed pastime, to vaping becoming not just mainstream, but indeed very fashionable. What are we talking about?
Vape Pen as Art
As vaping is no longer frowned upon and, in most states of the USA, is now legal it is no longer the case that users of CBD and cannabis need to hide behind the discretion provided by the original designs of vape pen. These were simple, very discreet and small devices that resembled a cigarette or a pen and were hardly going to draw attention. 
A recent article in the New York Post highlights the change that is happening – the vape pen is now becoming a fashion accessory, and manufacturers are opening up to the demand for colourful and bright designs that stand out and look trendy. 
In fact, this was always likely to happen once legalisation of CBD and – in many states – cannabis came about. In the heyday of tobacco smoking, it was not unusual for cigarettes to be associated with glamour. Hollywood, for example, provided many famous examples of the leading man lighting up or – even more likely to cement the popularity of tobacco – lighting a lady's cigarette for her. 
Smoking was glamourous, socially acceptable and the 'in thing' through the 1950's and 60's, and beyond, and advertising would routinely feature either a macho man with his customary smoke, or a stylish, beautiful woman for the brands aimed at ladies. 
Now, of course, we know of the health problems associated with tobacco, and advertising is routinely banned as is smoking in public places. Vaping may not be permitted everywhere, but it is allowed in some public areas, and it is far more socially acceptable.
The Future of Vaping
There is no doubt whatsoever that the vaping industry has a very bright future, and the growth statistics continue to be astonishing. It's not only the legalisation of the products for leisure use that has fuelled the market frenzy, but many people are taking CBD for depression and anxiety problems, as well as chronic pain and more. Others find that vaping cannabis is the best relief, and as they are permitted to grow plants in some states, do so for preparing for vaping.
Only a few years ago vaping was a fringe pursuit that just a few people partook of. Now, it's a multi-billion-dollar business that shows no signs of slowing down and is attracting new manufacturers all the time. For those who enjoy vaping, whether cannabis, CBD or other vape oils, this can only be a good thing, so don't be afraid to branch out and buy an artist-designed vape pen that all your friends will notice!
Buy Art jewellery and watches from The MET here
Categories
Tags