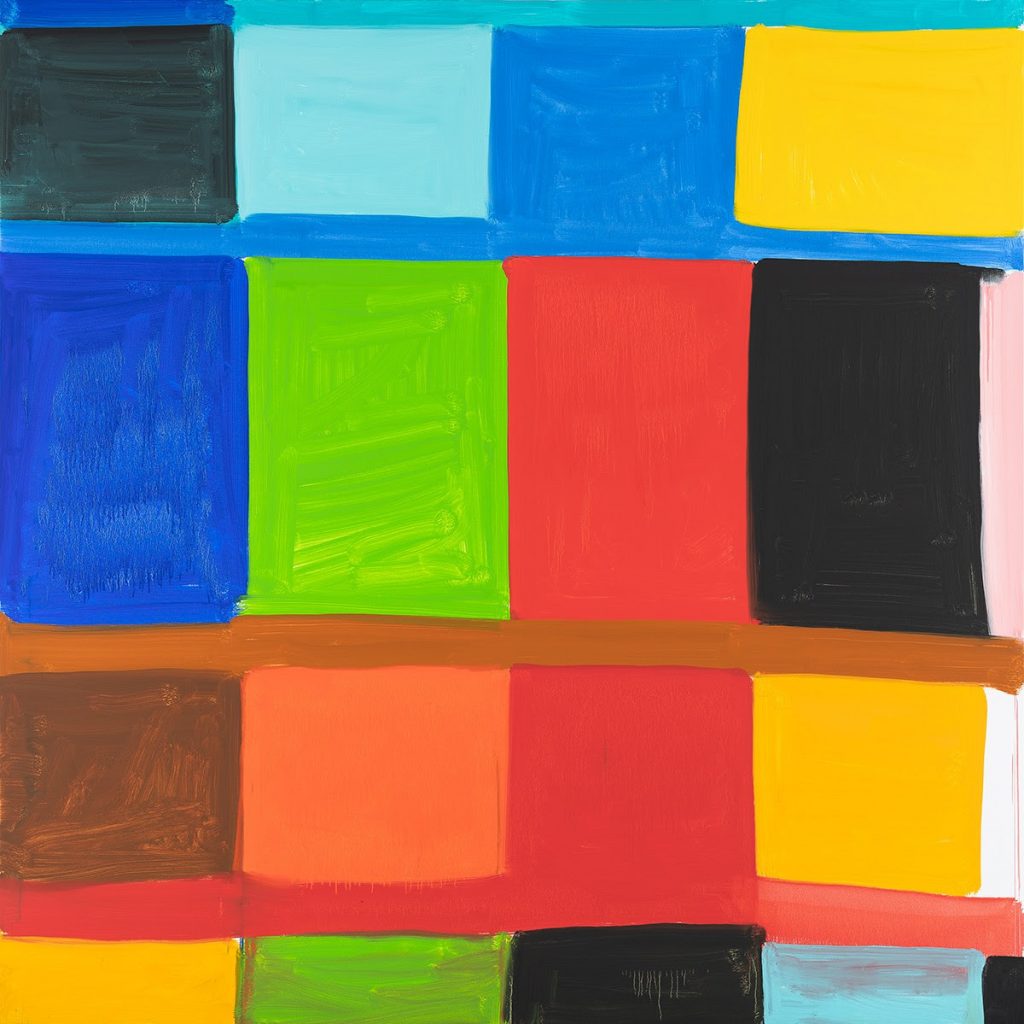 Stanley Whitney, Bertacca 2, 2019, oil on linen, 72 × 72 inches (182.9 × 182.9 cm) © Stanley Whitney. Photo: Giorgio Benni
To celebrate the reopening of Gagosian Rome, the gallery will collaborate with La Fondazione to present nonstop programming each day, starting on Wednesday, June 3. The twenty-four-hour programming is both a tribute to Rome and its inhabitants, as well as an open invitation to experience the irrepressible energies of art.
Marking this phase of reopening and renewal, Gagosian and La Fondazione will collaborate to present twenty-four hours of art each day. The adjacent spaces at via Francesco Crispi 16 and 18 will be animated day and night beginning on June 3 with art projects that celebrate contemporary art and encourage the public to return to enjoy it freely and securely.
As a preview to Stanley Whitney's first upcoming exhibition with Gagosian, from June 3, Monday to Friday, 11am to 6pm, the Rome gallery will present the Bertacca paintings produced in the artist's studio near Parma. Next door at La Fondazione, from 6pm each evening to 11am the following morning, the work of an artist from the generation born in the 1980s and '90s will be revealed each week.
Through decades of chromatic experimentation, Whitney has evolved a compositional method that unlocks the grid and liberates color, evolving a new visual language that is as musical as it is painterly. Drawing inspiration from a diverse range of sources, including free jazz, ancient and modern Italian architecture, American quilt-making, Etruscan archaeology, and twentieth-century abstraction, Whitney evokes the balance of Mondrian, the quietude of Morandi, and the sensuous depths of Rothko, but with a boldness and exuberance that is entirely his own. His experiences in Italy, where he lived during the 1990s, and where he maintains a working studio, remain a constant source of enrichment for his art.
About the artist
Stanley Whitney was born in 1946 in Philadelphia, and lives and works in New York and Parma, Italy. Collections include the Metropolitan Museum of Art, New York; Solomon R. Guggenheim Museum, New York; Whitney Museum of American Art, New York; Philadelphia Museum of Art; Albright-Knox Art Gallery, Buffalo, NY; High Museum of Art, Atlanta; National Gallery of Canada, Ottawa; and Nelson-Atkins Museum of Art, Kansas City, MO. Solo exhibitions include Recent Works, A.A.M. Architettura Arte Moderna, Rome (2004); Omi International Arts Center, Ghent, NY (2012); Dance the Orange, Studio Museum in Harlem, New York (2015); and FOCUS, Modern Art Museum of Fort Worth, TX (2017). Whitney participated in Documenta 14 (Athens, Greece; and Kassel, Germany) in 2017.
Categories
Tags