Hot on he hills of Damien Hirst's charity limited edition rainbow prints comes an Antony Gormley edition launched today to support mental health charities and food banks.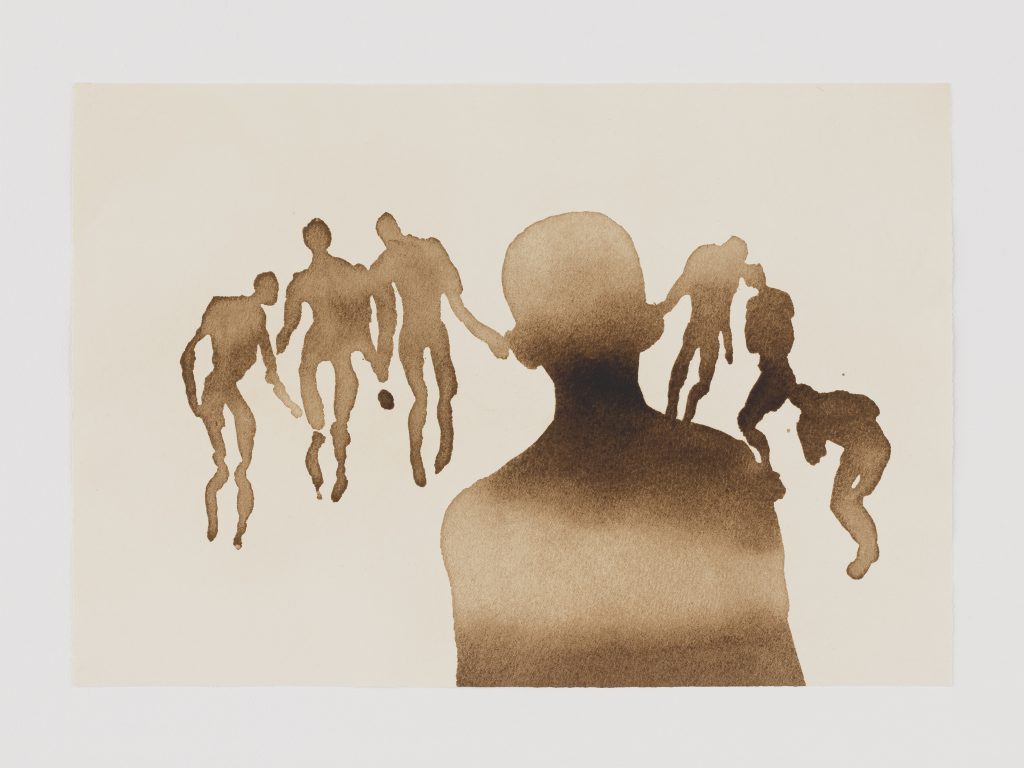 Coinciding with UK Mental Health Awareness Week, White Cube and Antony Gormley are proud to release Together (2020), a charity edition of 250, priced at GBP 2,000 each.
All of the proceeds will go to three charities supporting people suffering the physical, financial and emotional consequences of the lockdown: One to One Project, The Trussell Trust, and Together for Mental Wellbeing.
ABOUT THE ARTWORK
Antony Gormley
Together
2020
Photopolymer gravure on Somerset 300gsm soft white textured paper
40.7 x 59 cm | 16 x 23 1/4 in. (unframed)
Signed and numbered
Edition of 250
GBP 2,000 (plus applicable taxes)
Antony Gormley's remarkable drawings are more about the feeling of being inside the body than its appearance from outside. They express physical and spiritual experiences of what it is like to be a human being in the world, with fear and loneliness as well as joy and sharing.
Together is an image of community at a time when we are all experiencing isolation, and a representation of the reunions with loved ones that we all fervently hope may soon be possible.
Sales enquiries by email to together@whitecube.com
'I made this image to support some of the charities doing heroic work during this pandemic, helping people in both body and mind.

These open silhouettes suggest human spaces in space. They touch each other – the touch of others, so important to us, is denied during this time of isolation. This work was made as a single puddle of coffee. It runs through the bodies and, like blood, pools, coagulates and dries.

This time of enforced isolation has also been one of inspired and connected care: unity in separateness. Through the web from Torquay to Taipei we have become one mind, committed to each other's well-being. Never before has the collective body of humankind been so conscious of its collective wellbeing. What we share through digital technology we can also feel through our common embodiment.

We are part of a united system of life, we are together.'
Antony Gormley
ABOUT THE CHARITIES
One to One Project is a charity based in Norfolk close to the studio in which this work was made. It provides counselling, mentoring and group-work to adults experiencing mental ill-health through a professional volunteer and staff team. To support the local community effectively, One to One Project tailors and adapts its services to meet their needs, not least during this pandemic and the challenges it brings relating to mental health.
The Trussell Trust supports a nationwide network of food banks. Together they provide emergency food and support, and campaign for change to end the need for food banks in the UK.
Together for Mental Wellbeing believes that people with mental health issues have the right and the abilities to lead independent, fulfilling lives as part of their communities. The people who use Together's services are at the heart of everything it does. They influence and shape the support they receive from Together, and the way its services are run.
Categories
Tags