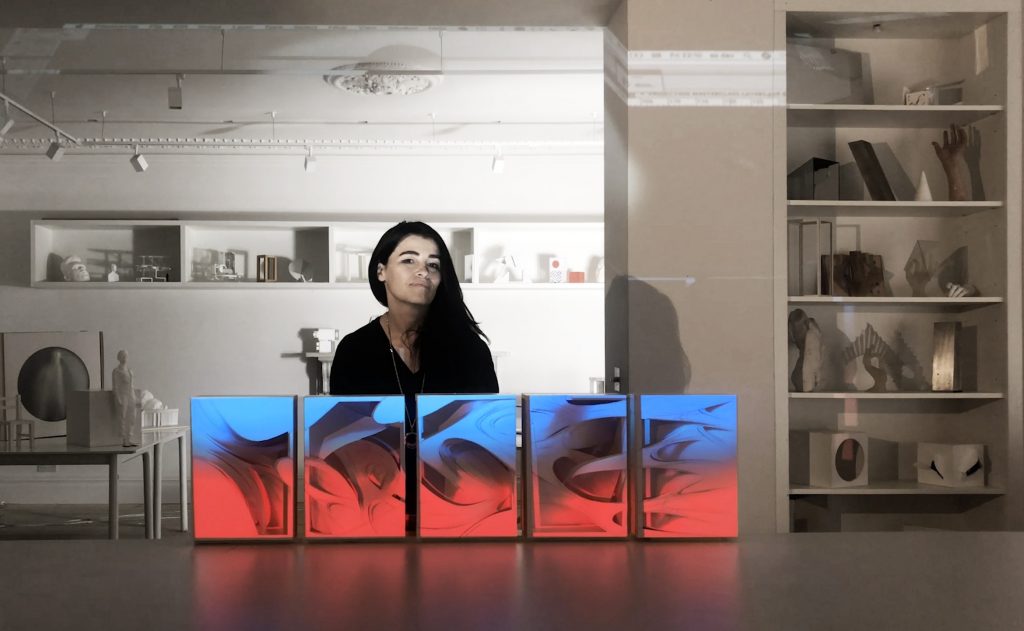 The award-winning artist and designer Es Devlin creates a brand new work using just paper and scissors in a masterclass for the BBC's Culture in Quarantine series
In the masterclass, which she filmed herself, Devlin reflects on how to use creativity as a way through isolation.
The artist is best-known for creating large-scale sculptures and performance spaces that combine light, music and language. Recent works include: Memory Palace (Pitzhanger Manor 2019) which mapped shifts in human perspective over 73 millennia, and the reflective labyrinthine self-portrait MirrorMaze (Copeland Park, Peckham 2016).
Her work in collective, AI-generated poetry has been seen at the Serpentine Gallery, V&A and Barbican and is now informing her design for the UK Pavilion for the World Expo 2020. She has conceived touring stage sculptures with Billie Eilish, Beyoncé, U2, Adele, the Weeknd and Kanye West as well as two decades of opera, drama and dance worldwide.
Es Devlin said:
"What's beautiful about making anything with your hands is when you go back and look at that work you remember the thoughts that are encased within each decision that you made.
The work is not so much an end in itself but a kind of recording process.. the crumbs that you're leaving to remind yourself later when you look back at this piece, who you were when you made it and how you've changed since you made it. And that couldn't be a more useful thing, now, while we have this space."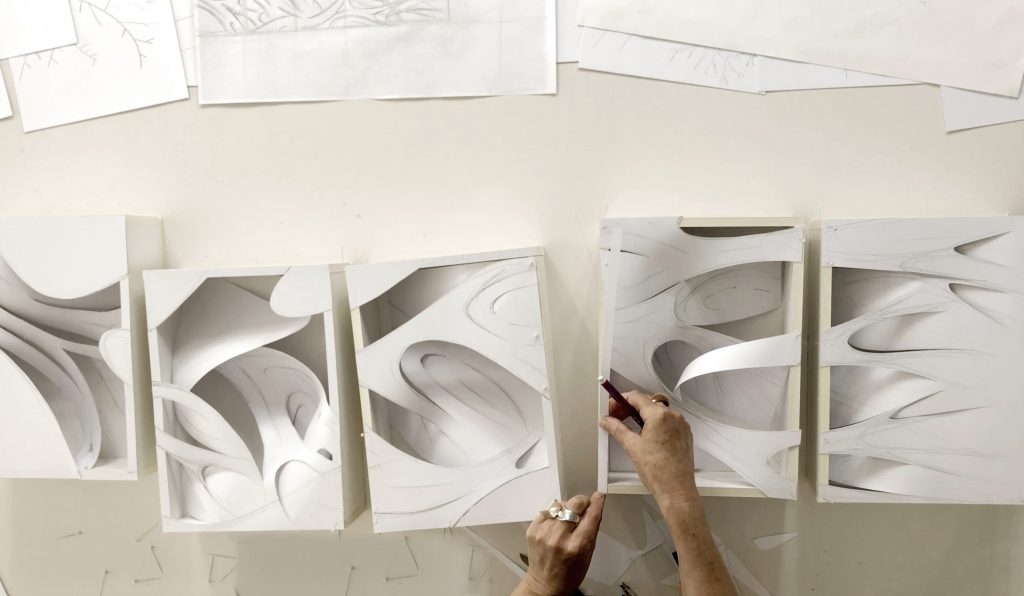 Categories
Tags