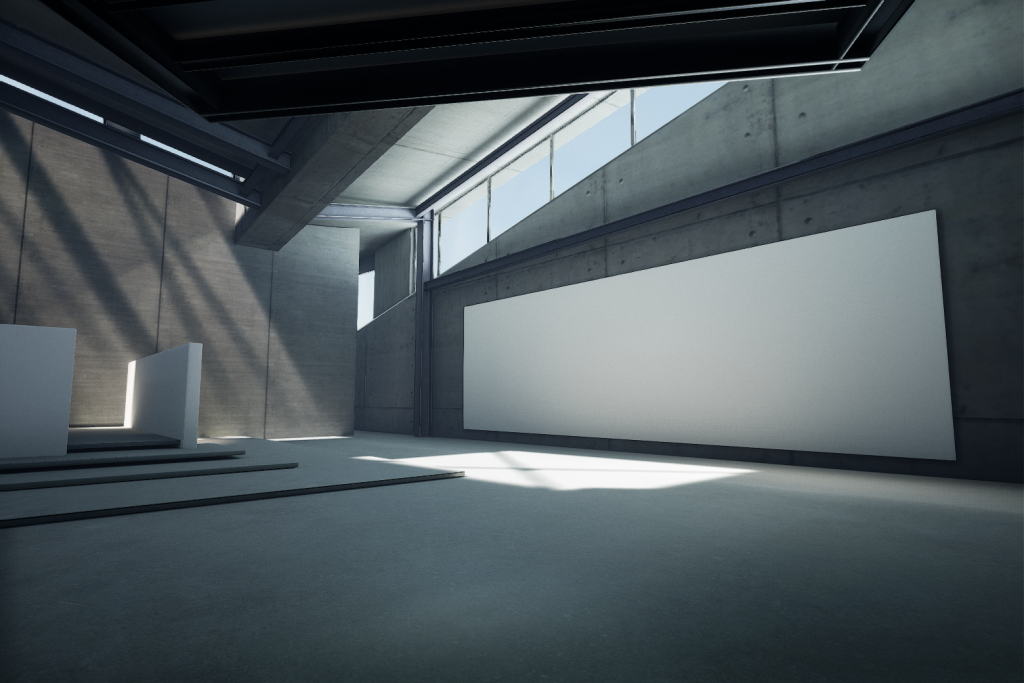 VOMA – the Virtual Online Museum of Art – is the world's first virtual museum. Opening next month, it will present exquisitely curated exhibitions to feature seminal works on loan from major institutions around the world, alongside those by our most celebrated contemporary artists.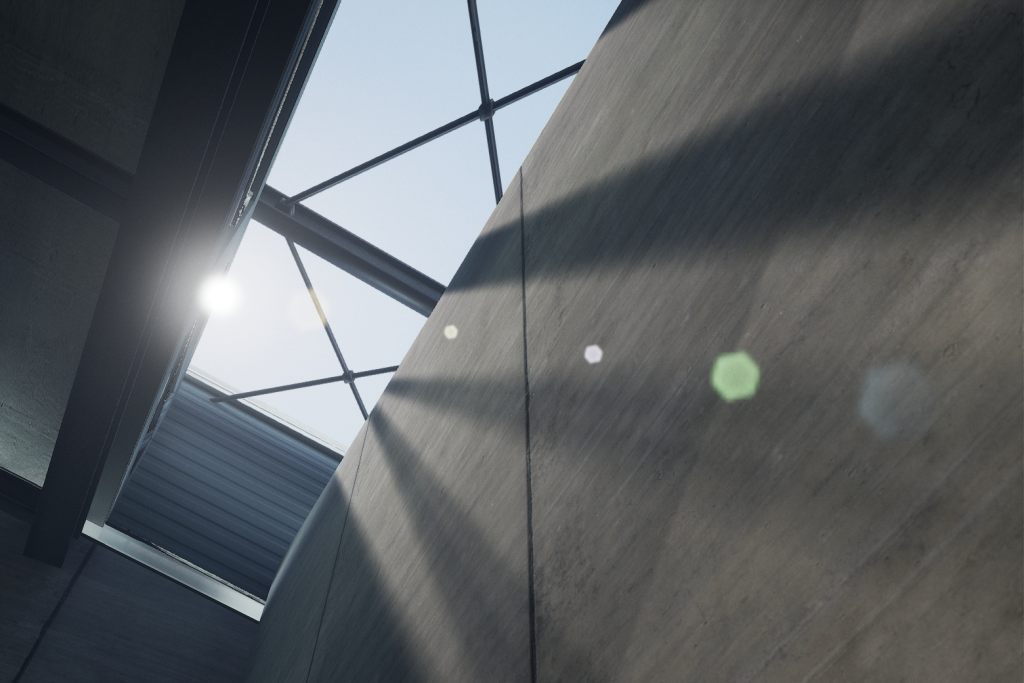 While other galleries are developing virtual spaces to show their own artists' works, VOMA is the first truly digital museum – not simply a known establishment presenting known content, but a global institutional project showing the best contemporary art together with historically significant pieces. Constructed from scratch, from its earliest pixelated foundations, VOMA was conceived by artist Stuart Semple, who has been working with a global team of architects, CGI designers, gaming experts and curators to give life to the vision. Curator and contemporary art specialist Lee Cavaliere takes up the post as VOMA Director ahead of the inaugural exhibition, which launches in June.
Over the last two decades, the virtual world has become increasingly central to our daily lives – and even more so as we encounter, and are forced to cultivate approaches to tackle, restrictions to 'real life'. The digital world has become an arena within which we all must exist, and for the cultural sector it is vital that it is used to its greatest potential, as a stage to connect art, artists and audiences.
To build VOMA, Semple has been working with an elite, international CGI team. Ordinarily engaged in Hollywood movies and blockbuster video games, they bring with them not only their phenomenal expertise in the latest computer graphic innovations but also specialist understanding of gaming interactivity, to embed in VOMA technologies that are truly ground-breaking. Furthermore, enterprise computing will allow for millions of visitors to explore the museum at the same time, from anywhere in the world, and on any device – computer, tablet, phone, or VR headset.
Director of VOMA, Lee Cavaliere, says:
"VOMA is a new platform to hear the stories and histories of artists from across the world. Without the limitations of a physical location, access to a museum is possible to anyone with an internet connection. The museum affords us the opportunity to collaborate in new ways through a program of exhibitions, talks, screenings and events. The building itself can shift and adapt to house these new stories and perspectives, speaking to the disparate and yet universal nature of the human experience. By bringing together ideas and perspectives our collective imagination can be fired through collective ownership, innovation and debate."
VOMA's architecture has been created by Emily Mann, who came out of the Bartlett School of Architecture at the turn on the millennium – a seminal year for architecture as digitisation exploded and impossible buildings could be not only visualised but also rendered. Inspired by her tutor Peter Cook, famous for his ideas around future thinking and the social impact of post-war cities, for this project she has resisted the allure of drifting into fantasy. Instead, she has grounded the impossibility of the space – and its illusory nature – in simple forms, designing it to play with light, creating the perfect environment for interaction with the art itself.
She explains:
"It's vital to root the experience in a common physical visual language in order to assist the transition into a digital landscape."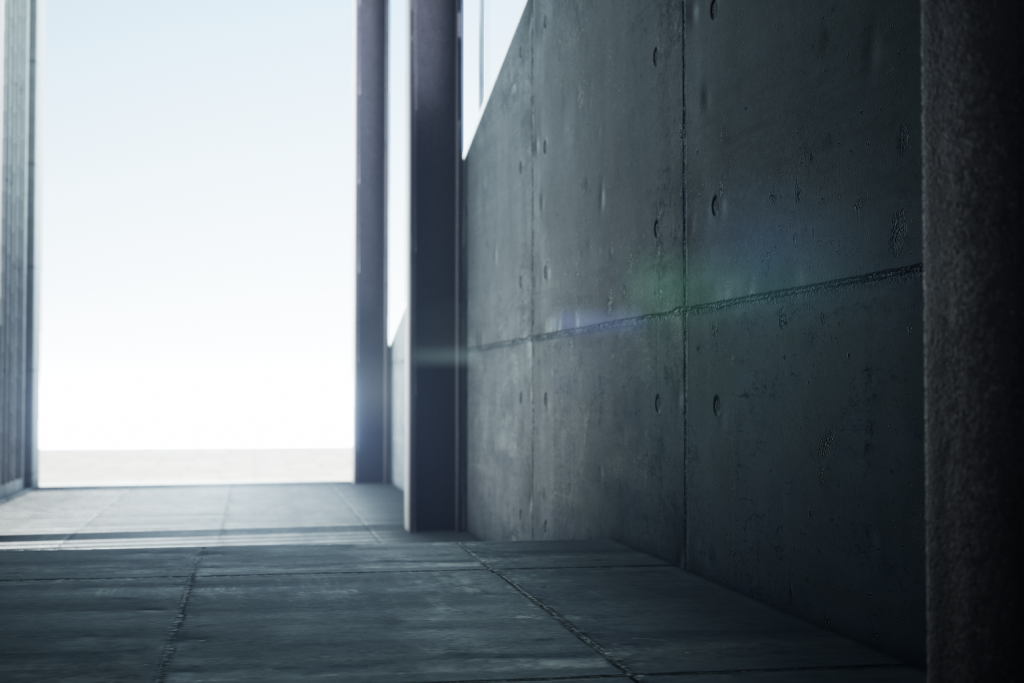 Returning to Emily's obsession with the transitional, pod-like buildings that came out of post-war Japan –their attempt to build a new world and society – the building pays homage to the philosophy of a new beginning, where the building is designed to exist on water, where structures support themselves and where spaces internally reference themselves rather than the exterior void that looms in a virtual world. The flow of the gallery rooms centres around an internal space, inviting the visitor to look out, in and over.
Up until now, much conceptual architectural work has existed, and the technology has been there to deliver it digitally. VOMA gives it a vital sense of utility. There is a real need now for a virtual conceptual space to show work. Whilst this is a fantasy building, it is designed to be used, interacted with and inhabited.
"We've made the space, and we know what we want to do with it. We need your help to get us launched and get this off our screens and into the world. To do that we need to raise £6,000 and once that's done the world will have a new museum forever!"
Stuart Semple
You are not expected to help for nothing – the team have created some lovely rewards to say thank you for your support, including:
Invitations to the private view (so you can see the first show before everyone else)
Augmented reality sculpture by Stuart Semple for your smart phone, so you can own an artwork to keep
in your own home
The museum tote bag, socks and coffee cup
Commemorative Poster – a beautiful print by Nat Cook
Super Patrons will be remembered forever, with their names inscribed on the wall of the museum to
honour their pledge forever
Go here to help: kickstarter.com/voma-a-free-virtual-art-museum-for-everyone
About VOMA
VOMA – the Virtual Online Museum of Art – is the world's first virtual museum. Opening June 2020, it presents exquisitely curated exhibitions to feature seminal works on loan from major institutions around the world, alongside those by our most celebrated contemporary artists.
www.voma.space
Stuart Semple is one of the UK's leading post YBA artists, best known for his Happy Cloud performance from Tate Modern, the ongoing 'Art Wars', started when artist Anish Kapoor secured the exclusive rights to use Vantablack (sparking his creation of the 'Pinkest Pink', available to all but Kapoor), 'Happy City' – a project which took over the city of Denver for a summer of of large-scale public artworks, installations and immersive experiences – and the launch of HostileDesign.org as a campaign to fight design crimes against humanity.
Semple can be seen and heard discussing his work and its themes on 'Mr Happy: The Art of Stuart Semple', a documentary film created throughout the duration of 'Happy City', which is free to stream on Amazon Prime, and also the feature-length radio documentary created for BBC Radio 4, "Art of Now: Hostile Design".
Semple has been honoured as a UN Happiness Hero, a distinction given to mark the UN International Day of Happiness on 20th March 2013. Stuart is also an ambassador for Mind, the mental health charity.
Lee Cavaliere is a private art dealer and curator, based in London. Following a number of years working with the Tate's Collection displays, he moved on to the commercial sector, delivering contemporary exhibitions programmes at Max Wigram Gallery and the Fine Art Society on Bond Street, London. He has presented artists at dozens of art fairs and international exhibitions.
Long an advocate of digital platforms and their ability to ease access to art, Lee has advised various online art platforms such as Articheck, ARTA and MutualArt. He co-founded CoLab, an international collaboration between galleries, showing works on paper online.
Categories
Tags