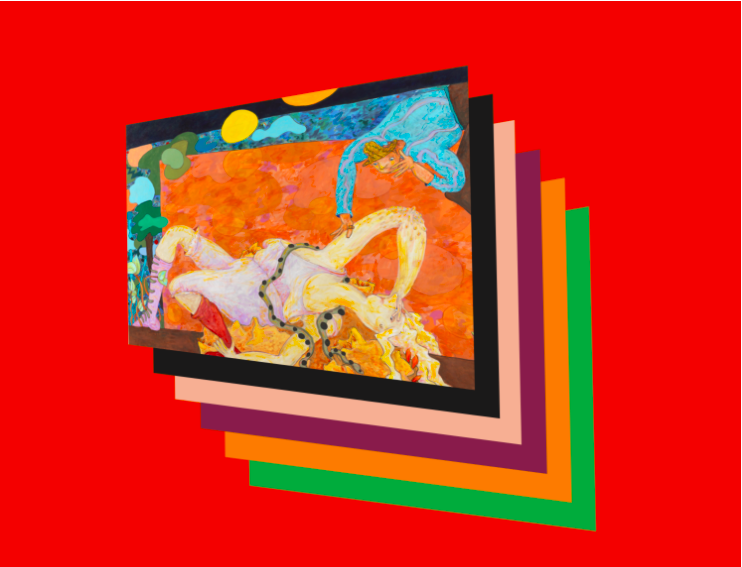 Frieze Viewing Room is a new digital initiative that will launch with an online edition of Frieze New York. The mobile app and web-based platform will be live May 8–15, 2020, with an invitation-only preview May 6–7, and will offer visitors the opportunity to enter over 200 virtual viewing room spaces.
"We are excited to see how this initiative can expand the potential of our support for galleries and artists"
Victoria Siddall, Global Director of Frieze Fairs
The inaugural edition of Frieze Viewing Room will showcase a cross-section of artwork, from today's most exciting emerging artists to pioneering figures of the 20th century. With the use of augmented reality (AR) technology, the Viewing Room will offer users the ability to virtually view artworks, such as paintings or photographs, to-scale and upon their own walls. Audiences will also be able to view video art and narrative content, and search for works by artist, price, medium, gallery and section, amongst other fields.
Frieze Viewing Room will present artworks selected for Frieze New York 2020's acclaimed curated program:
Spotlight is a showcase of solo exhibitions of work by pioneering figures of the 20th century and is curated by Laura Hoptman (Executive Director of the Drawing Center, New York).
Frame is dedicated to solo artist projects presented by emerging galleries that have been active for 10 years or less and, for the first time, is overseen by Laura McLean-Ferris (Swiss Institute, New York) and gallerist Olivia Barrett (Cha?teau Shatto, Los Angeles).
Focus is dedicated to exhibitors that have been operating for 15 years or less and whose programs represent the vanguard of contemporary art.
Dialogos is a celebration of Latin American, Latino, LatinX Artists. Rodrigo Moura (Chief Curator, El Museo del Barrio, New York) joins returning curators Patrick Charpenel (Director, El Museo del Barrio, New York) and Susanna V. Temkin (Curator, El Museo del Barrio, New York).
Chicago Tribute is an homage to the pioneering women artists of Chicago, commemorating the 100th anniversary of the ratification of women's right to vote. Curated by Julie Rodrigues Widholm (Director and Chief Curator, DePaul Art Museum), who was recently named 'Chicagoan of the Year' by the Chicago Tribune.
Visitors will also have the opportunity to explore Frieze New York's feature exhibitions, including design objects curated by Libby Sellers in collaboration with Collective Design, and a presentation by Daniel Birnbaum and Acute Art.
Registration to explore Frieze Viewing Room is free and open to all.
Categories
Tags