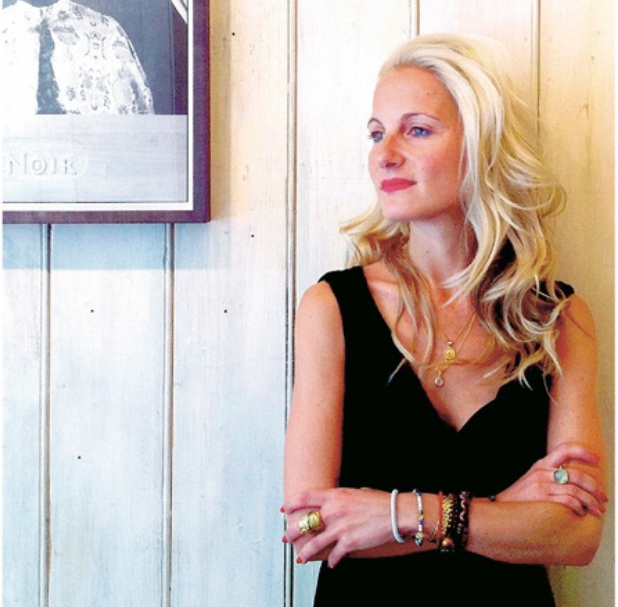 In the current Covid-19 climate, the roles of galleries and artists are changing, with Galleries becoming more creative, Artists more productive and commercial. The idea of re-invention or re-adaptation is making us all both more creative and business savvy within the art world.
Galleries, Artists, Art Fairs and Auction Houses are opening their doors online so that you can now experience culture from your couch. How comfortable is that? Addicted more than ever to our screens, the idea of visual art is most appealing right now as it offers healing and beauty as well as a sense of calm during these difficult times.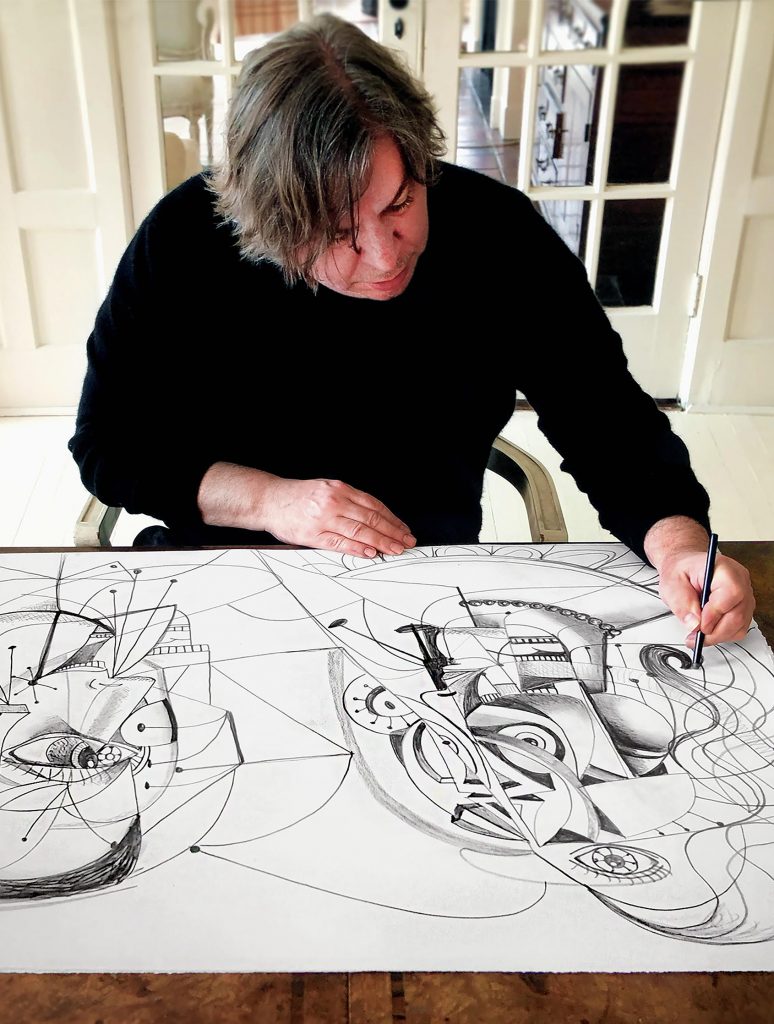 Condo in the studio George Condo with his work 'Linear Contact', 2020
Art institutions perfect their digital platforms and their social visibility.
Lisson Gallery
, for example, offering a virtual tour via their website of the British sculptor Tony Cragg. Others create collaborations, the New York dealer David Zwirner invites other galleries to exhibit their artists through his own website.
Hauser & Wirth
runs nine galleries worldwide and will donate 10% of profits from the
George Condo
online virtual Sold Out exhibition during lockdown to the World Health Organisation's Covid-19 Solidarity Response Fund as part of its new 
#artforbetter initiative
.

ANDY WARHOL (1928-1987) Self-Portrait two unique polaroid prints each: 4¼ x 3½ in. (10.8 x 8.9 cm.) Executed in 1973.
Fairs like The Other Art Fair have online studio visits in London, LA, Sydney, and Brooklyn. They plan to include online studios from Dallas, Chicago, Melbourne and more. This week, the auction house Christie's conducts its 'online only' sale; 'Andy Warhol: Better Days', a selection of Warhol's photographs and polaroids. Its competitor, Sotheby's, teams up with Google and leading figures to launch an online auction to fund the International Rescue Committee in response to the spread of Covid-19 in vulnerable communities.
Artists make portraits of Health Workers; Michael Graig-Martin designing a beautiful poster in homage titled "Health Workers, Thank you". American photographer Gregory Crewdson opens his MFA Photography Pop-Up Lecture Series to the public. Now is the time to experiment with your artistic flair.
The artworld is a such a global market. I speak to five different continents every day and 'digital' is the way forward. We now wonder why we used to schedule all those meetings across the world, when now we can simply make a phone call. Yes, our way of working should change and the pandemic has addressed this question. There is fear of what the future holds, but one thing is for sure the message of Hope and Solidarity through Art has never been so strong.
Virginia Damtsa, Director of VirginiaVisualArts Ltd is an Art Dealer, Art Gallery and Art Agency with 26 years experience in the art market. Virginia did her first deal at the age of sixteen, opened her first gallery in London at the age of twenty, owned the gallery Riflemaker London for fourteen years, facilitated and closed some important art deals and taught at Christie's. She still now manages 50 artists, has her own art school, mentors artists and creatives, writes about art in major financial newspapers, features in TV as an art expert and creates links and sales between artists, galleries, major collectors and museums. Her agency VirginiaVisualArt Ltd helps artists to break into the art market with introductions and by opening new opportunities. For exhibitions, she uses two spaces, one in Marylebone and the other in Fitzrovia where she mainly shows mid-career and emerging international contemporary artists. She runs at least more than 20 art exhibitions a year.
Current Closed and Postponed Shows;
Graham Fink,  "In Transition"  at VirginiaVisualArts, in Marylebone.  Opened in March and now Closed
Colin McMaster, at VirginiaVisualArts, in Fitzrovia Postponed
Categories
Tags
Related Posts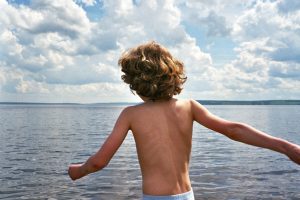 Three artists mentioned that they liked the poems, and Richard Schur titled a painting after one of them. Then I asked the other two if they would like to link a work to a poem, so here I am virtually running around with three of my favourite artists, replacing my photos of the park with their art:
Trending Articles