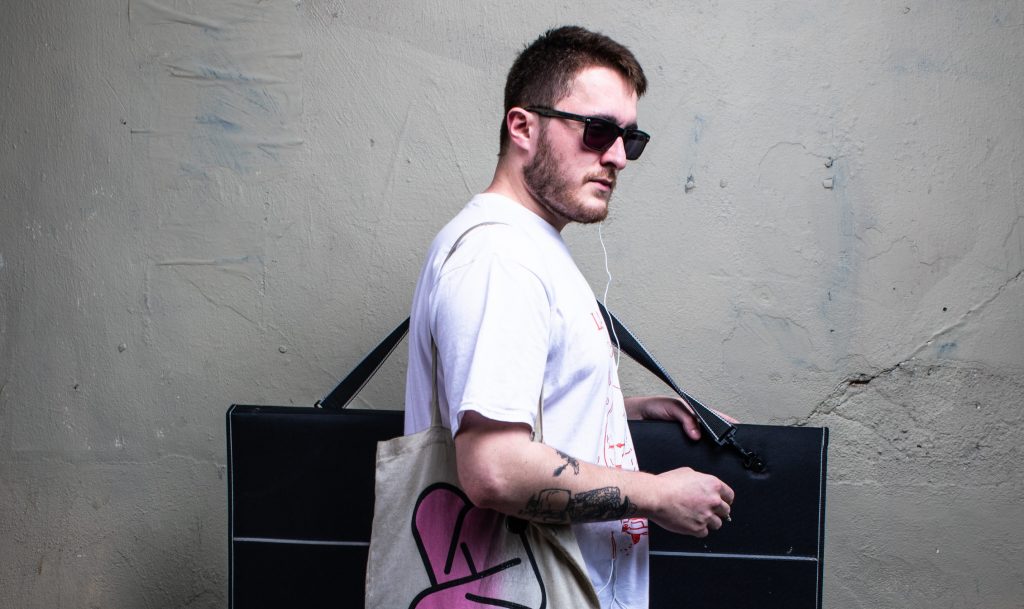 As the Covid-19 pandemic forces art galleries, museums and art initiatives to move online, many of us are left missing the enriching experience of viewing works of art in person. While virtual viewing rooms, online exhibitions and social media residencies can provide a much-needed momentary escape into the artistic realm, there can be no substitute for physically standing before a painting, orbiting a sculpture or traversing an installation.
With that in mind, starting from Monday (April 13th), art historian, writer and curator Hector Campbell will be taking over the FAD Instagram account @worldoffad to highlight some of the upcoming exhibitions that have sadly had to be postponed. We encourage you to engage and familiarize yourself with the artists and galleries featured, in preparation for visiting the exhibitions once this pandemic passes.
#comingsoontoagallerynearyou" Monday 13th April – Friday 17th April @worldoffad
About
Hector is an Art Historian, Writer and Curator based in South London. Recent curatorial projects include RedivideR, a two-person exhibition of works by India Nielsen and Yulia Iosilzon at Platform Southwark, and Young London Painters, a group exhibition featuring Lydia Blakeley, Marco Piemonte, Minyoung Choi, Elisa Carutti, Jonathan Kelly, Rhiannon Salisbury, India Nielsen and Emily Herring.
He has written for galleries such as Delphian Gallery, Daniel Benjamin Gallery, Lungley Gallery, Semi-Skimmed Gallery, Kristian Day Gallery, Fluorescent Smogg, The WHO Gallery, BSMT Space, 163 Herne Hill, Rise Art, Dateagle and Collective Ending. He is also a regular contributor for FAD Magazine, and has written for publications such as Assemblage Magazine, Beast Magazine, 55 Factory, Arrested Motion and Pure Filth. Hector also writes directly for a number of UK-based artists.
He has sat on the judging panel of Delphian Gallery's 2019 Open Call, the 2019 Free Range Art Awards and Beers Gallery's 2020 Contemporary Visions Open Call. He has guest-lectured at Chelsea College of Art and Bristol University (his alma mater). Finally, He is a founding member of Collective Ending HQ, a collectively run studio and gallery complex in Deptford, South East London.
Categories
Tags