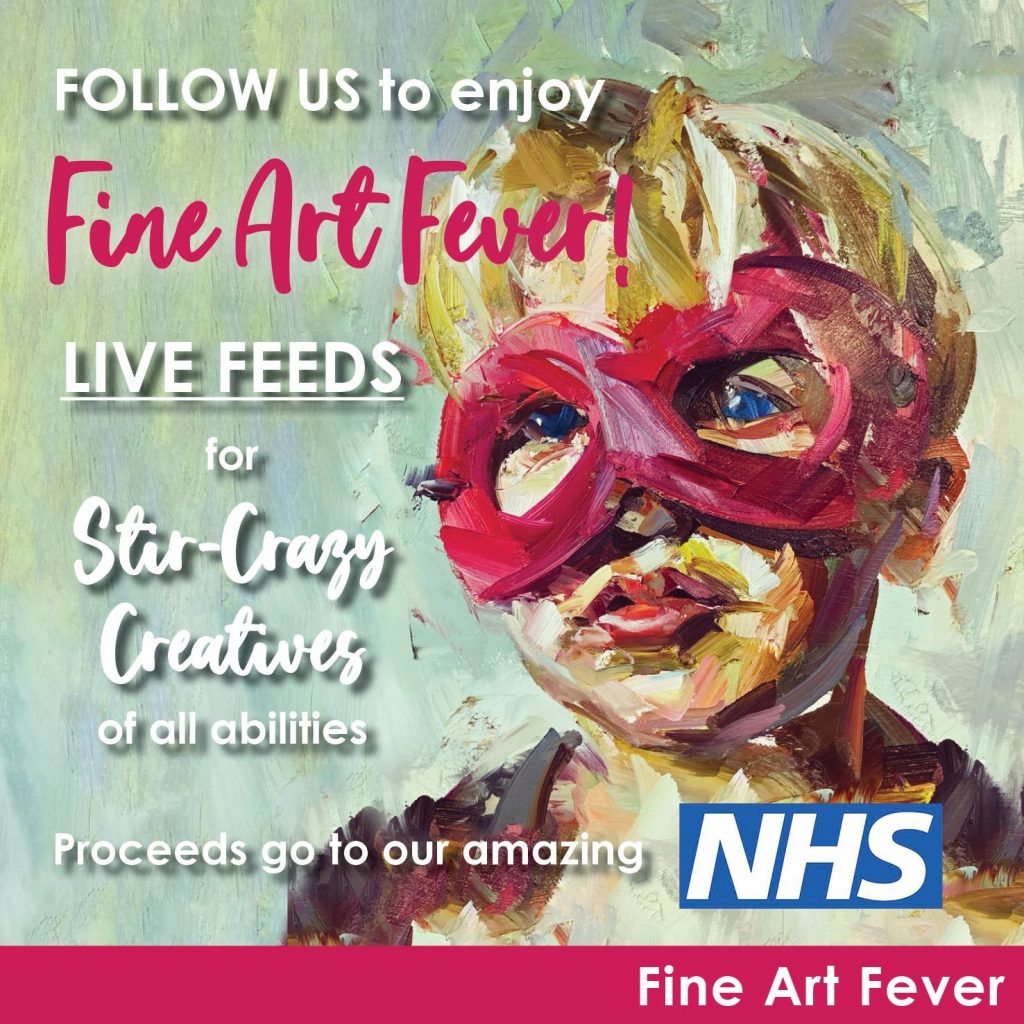 Renowned painter and National Portrait Gallery exhibitor Paul Wright is creating Masterpieces for the NHS. The idea was inspired by Paul's children who responded to #clapforcarers by telling their dad they both wanted to be doctors and save people's lives too.
Paul's gallery is McKay Williamson. The gallery's founder, Richard Williamson says:
"Paul is a national treasure, and what he does with a blank canvas in one hour is magical to watch. These weekly live feeds on YouTube are a chance to watch a virtuoso in his prime."
Each painting will be auctioned off and funds raised will go to support the NHS and care workers.
McKay Williamson will be announcing more top artists to join the "Fine Art Fever" campaign in the coming days. mkwcreative.com
Dates and times:
4PM Thursday 2nd April
4PM Thursday 9th April
4PM Thursday 16th April
Link to this Thursday's live-streamed event: tinyurl.com/tk9nas7
Sessions range from 40 minutes to an hour
About The Artist
Born in Leicester in 1973. Paul studied at Falmouth College of Art obtaining a Bachelor of Fine Arts in Illustration in 1995. Although Paul began a promising career as an illustrator, he soon moved on to concentrate on oil painting. Paul developed a unique style comprised of broad and expressive brushstrokes, while still making evident his superior draughtsmanship and colour sense. Breaking into the 2006 National Gallery BP Portrait award, Paul went on to produce sell out exhibitions for London galleries along with a growing waiting list for private commissions. Paul's style has become very recognisable due to his use of bold palette and active surfaces.
Categories
Tags