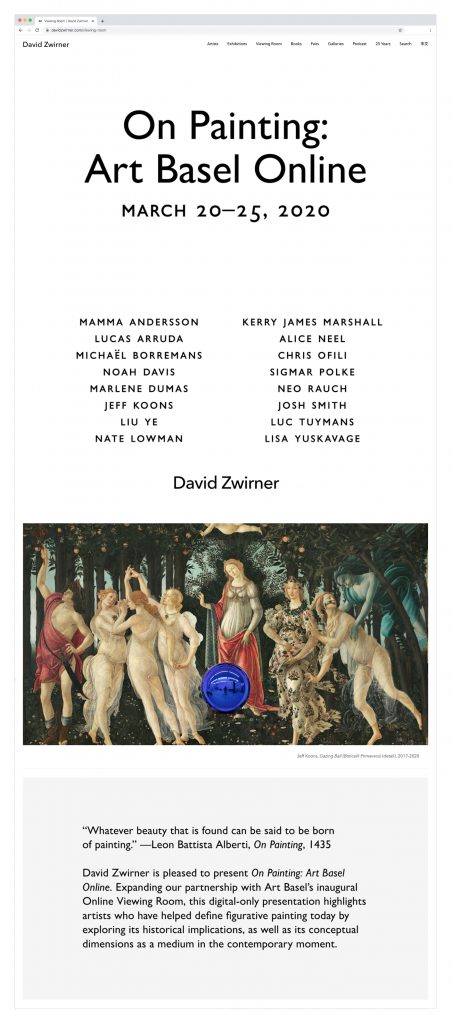 David Zwirner, the first commercial gallery to launch an online Viewing Room in 2017, conceived of their portal as a highly curated seventh gallery space. Notably, they offer transparency on prices; On Painting: Art Basel Online (20-25 March) has  a total value of more than $16 million, David Zwirner's highest value viewing room to date.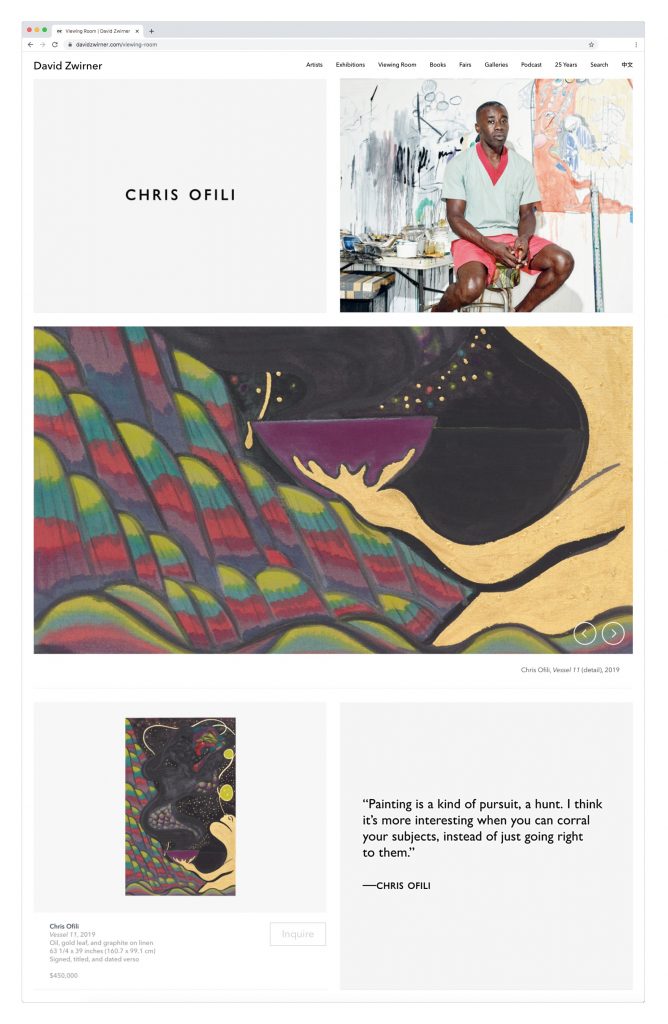 On Painting: Art Basel Online runs simultaneously on the gallery's platform and Art Basel's inaugural viewing room. The exhibition features sixteen works from David Zwirner artists and estates who have helped define figurative painting today, with names including Jeff Koons, Alice Neel, Kerry James Marshall, Lucas Arruda and Marlene Dumas.
Elena Soboleva, Director of Online Sales at the gallery, states:
"The calibre is on par with the works that we would bring to a major fair, and we are thrilled to premiere this presentation online, showing the platform's potential to reach a broad global audience at a moment when international travel and mobility have been disrupted."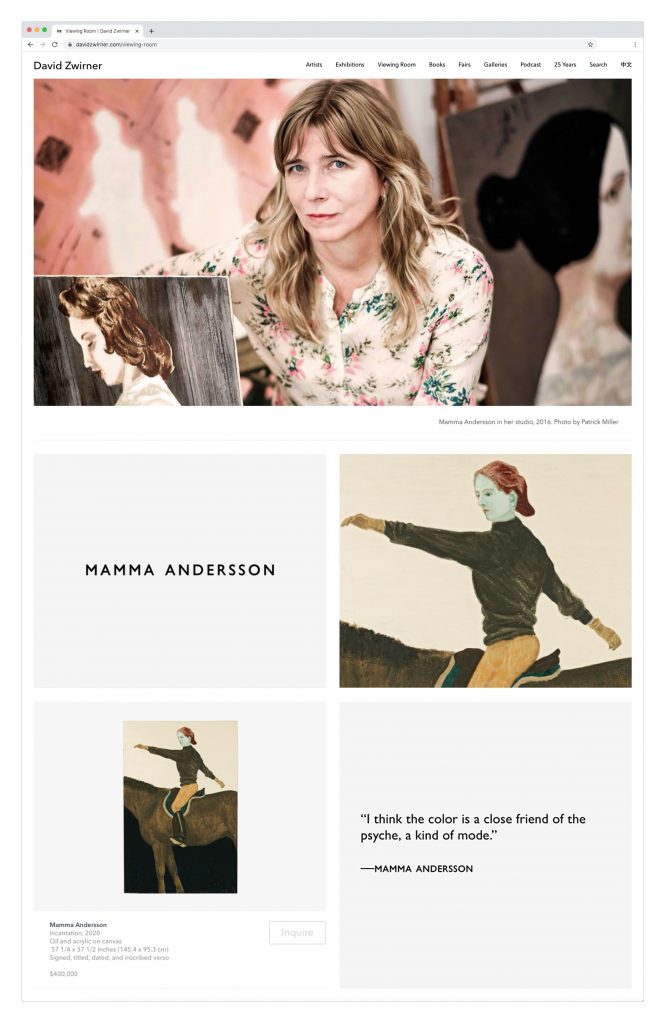 The gallery is also expanding its digital initiatives by accelerating production of its third podcast series (guests include Mamma Andersson, Jockum Nordström, Diana Thater, Kahlil Joseph) and offering online access to e-book excerpts.
On Painting: Art Basel Online  20th-25th March davidzwirner.com/viewing-room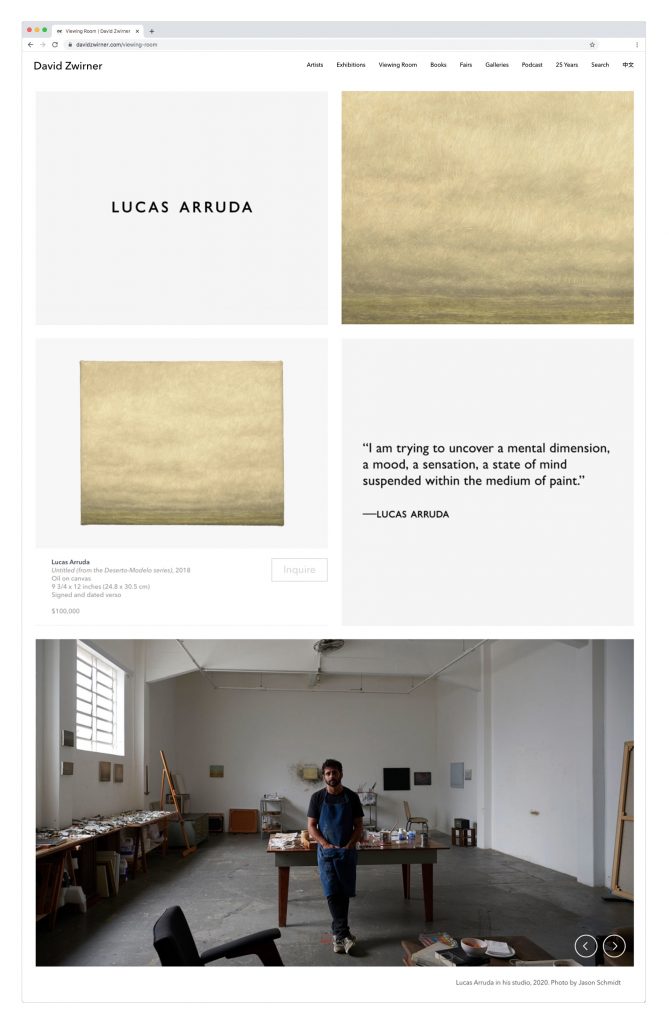 Categories
Tags