Art critic Tabish Khan brings you 'The Top Art Exhibitions to see Outside of London'. Each one comes with a concise review to help you decide whether it's for you. For those looking for things to see outside London check out last week's top 5. Given the current Covid-19 health crisis, if you are planning to go to any of these please do check ahead on social media and their websites to ensure they still open for visits:
WOW: City Lights and Woodland Shade @ Japan House
Transform yourself into a wooden Kokeshi doll or create one with a virtual lathe. Step to the other side and stand mesmerised in a fly through of Japanese architecture with shopfronts floating in space as we race through cityscapes, roads and a Subway train. This collaboration with WOW design studio is stunning for both children and adults. Until 22 March.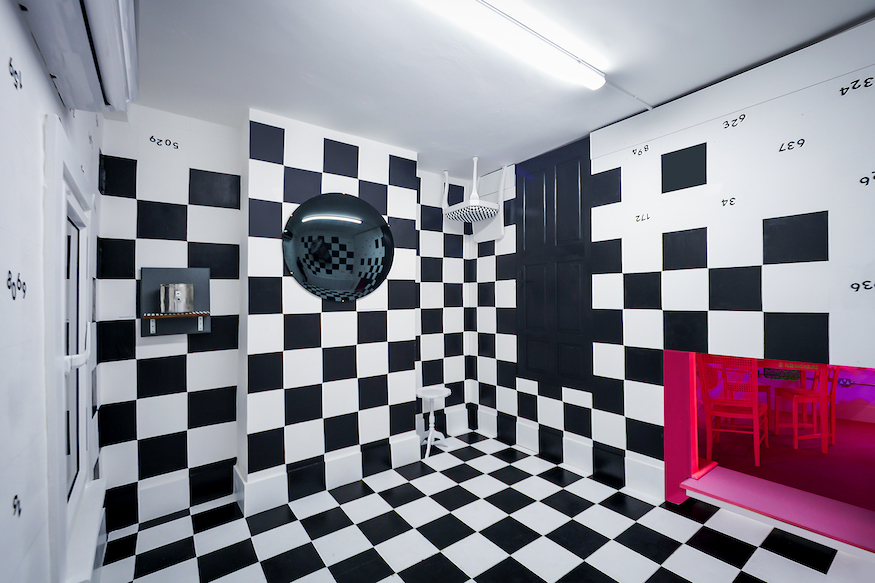 Sensorium by Alice in Hackneyland @ Verv London
Why should art only be enjoyed by adults? That's the idea behind Alice in Hackneyland and working with local artists they've created a fantastic surreal environment. First there's a black and white room with a chair in the ceiling then we crawl under a small hatch to reach a fluorescent dinner table where everything is pink. It doesn't matter how old you are, you'll be thoroughly enchanted. Until 29 March.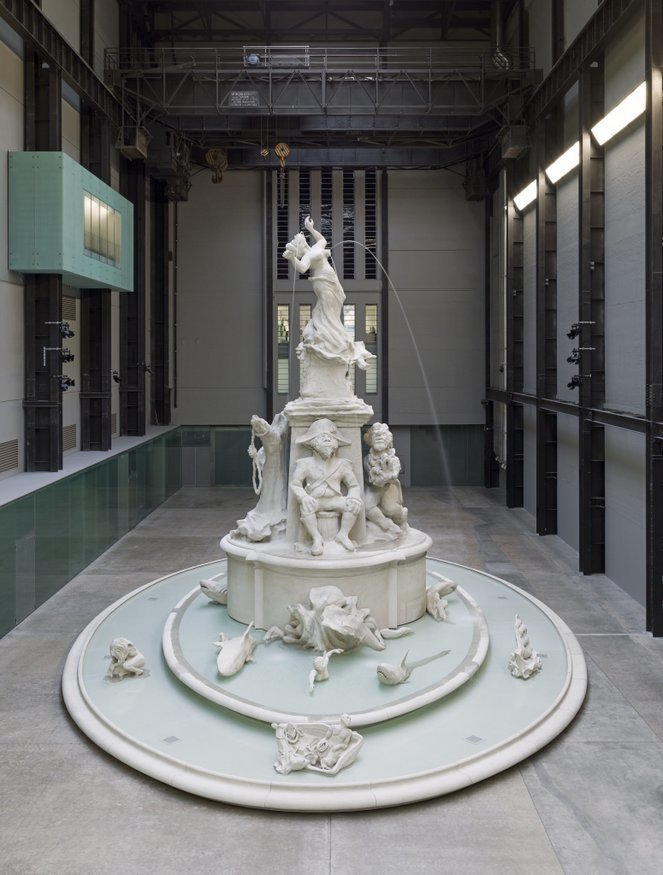 Hyundai commission: Kara Walker @ Tate Modern, Turbine Hall
It's nearly time to say goodbye to one of Tate Modern's most impressive Turbine Hall installations. Kara Walker has created a giant fountain topped by a woman whose throat has been slashed and jets of water shoot out of it. It's filled with numerous references to racist atrocities and it's a multi-layered work that I hope will get installed somewhere permanently in London to counter all the other monuments to persons with atrocities in their pasts that you can find in London. Until 5 April.
David Stewart: Geoffrey Valentine @ Wren London
Is it ok to photograph those who have died? David Stewart has taken photographs of his father at death and three years on he's ready to share them with us. Photographing the dead is the last taboo and he's asking us to confront and challenge it. It feels uncomfortable just being in the show, maybe because it's a stark reminder of our own mortality. Until 9 April. 
Under the skin: illustrating the human body @ Royal College of Physician 
Patrick and Mary Reid Kelley's rhyming tale has the ghost of a body and its organs taking us through how she died as the autopsy progresses. It's a morbid and captivating work that sits within an exhibition filled with fascinating detailed drawings of organs, arteries and dissections. Until 3 April. 
All images copyright gallery and artist. Kara Walker photo: Matt Greenwood. 
Categories
Tags