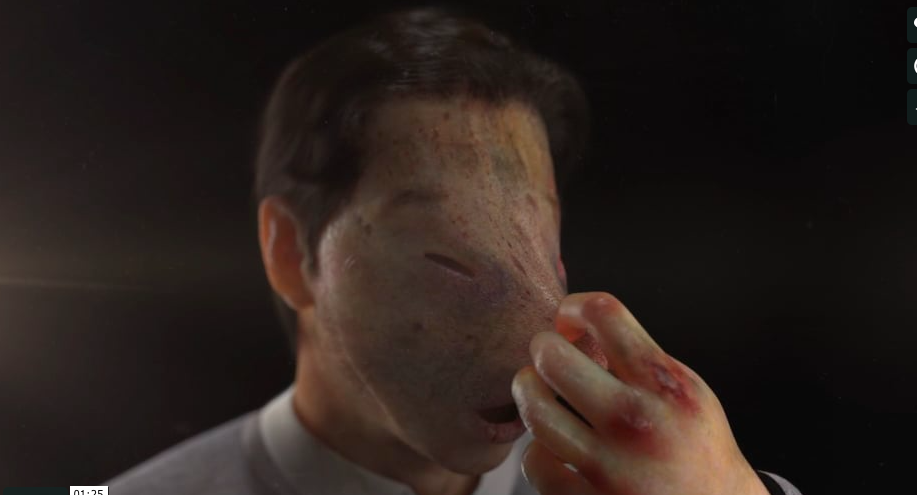 Ed Atkins,Safe Conduct, 2016
Ed Atkins new exhibition Live White Slime opens this week and continues Kiasma's series of solo exhibitions by acclaimed international artists.
Ed Atkins' video works are fascinated by our relationship with contemporary technologies of representation and how they variously exceed or fail in their attempt to sufficiently capture us. His works employ both found and custom-made digital materials, united by music and anxiety.
Ed Atkins – Safe Conduct Trailer from gavinbrown on Vimeo.
As a parody of airport security displays, the multi-channel video work Safe Conduct, 2016 portrays security paranoia attempted pacified by an aesthetic of cartoon compliance and familiar cultural stock. Safe Conduct is a grimly comic dance animated to the mechanical mania of Ravel's Bolero, an overly familiar piece of music that accompanies proceedings like a delirious theme tune.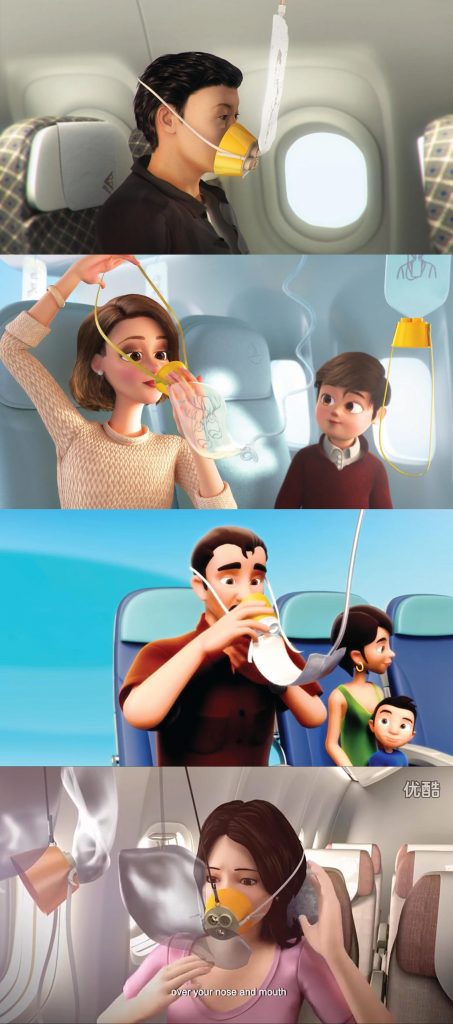 Safe Conduct is a carousel of protocol, rendered bodies, abattoirs and metal detectors. The title conjures a parlance of specious administrative directives, and refers directly to an exceptional document that historically afforded protection to the carrier. It is also notably the title of the Russian poet Boris Pasternak's fragmentary autobiography.
In addition to Safe Conduct, the exhibition will feature new works by Atkins.
Ed Atkins Live White Slime 28th February – 23rd August 2020 Museum of Contemporary Art Kiasma Finland
@kiasmagram
Sat 29 Feb In addition to the exhibition, Ed Atkins will perform a new live work Old Food in Kiasma Theatre.

About The Artist
Ed Atkins (b. 1982, Oxford, UK) lives and works in Copenhagen. He has displayed his work in solo exhibitions e.g. at Kunsthaus Bregenz, K21 Düsseldorf, Martin-Gropius-Bau, Stedelijk Museum, The Serpentine Gallery and MoMA PS1 as well as at the Venice Biennale; Lyon Biennial and Performa.
An anthology of his texts, 'A Primer for Cadavers', was published by Fitzcarraldo in 2016, and an extensive artist's monograph from Skira was released in 2017. An epic soliloquy, 'Old Food', was published by Fitzcarraldo in 2019. Atkins is currently working on his first feature film
Categories
Tags