Art critic Tabish Khan brings you 'The Top Art Exhibitions to see in London'. Each one comes with a concise review to help you decide whether it's for you. 3 of last week's top 5 are also still open to see as well: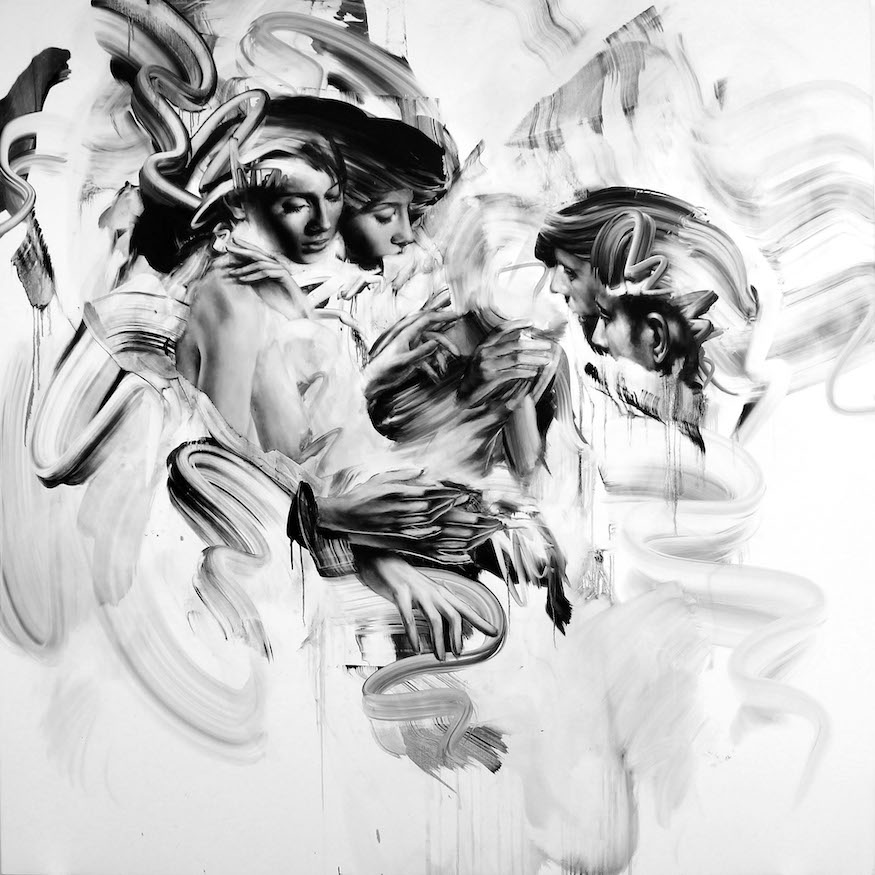 Tom French: Transcend @ Unit London
Talented abstract figurative painter Tom French tragically passed away late last year and this exhibition reminds us of what an impressive artist we've lost. Bodies are lifted up by swirls of paint and appear within the eyes of another figure in these beautiful paintings. Until 29 February.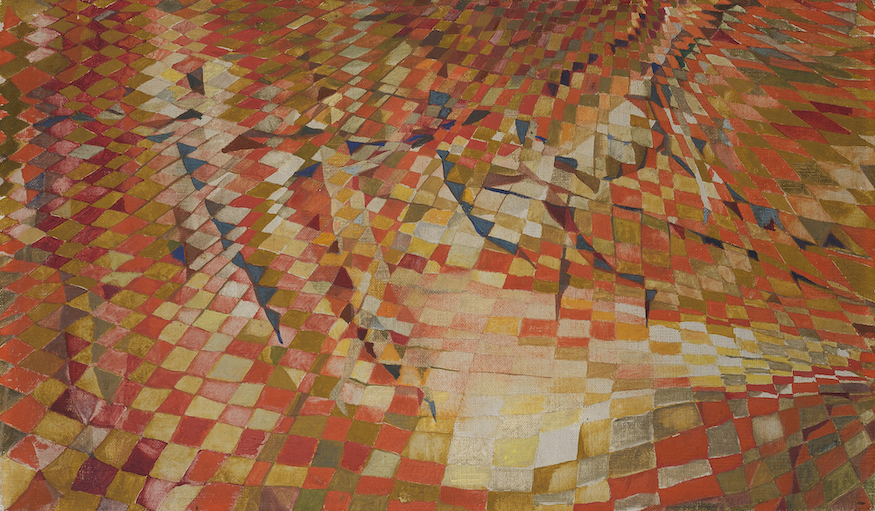 Maria Helena Vieira da Silva @ Waddington Custot
Bodies move through abstract and distorted checked patterns. Figures emerge and disappear as I struggle to focus on these works of a little known painter who deserves greater recognition for her many decades of work. Until 15 February.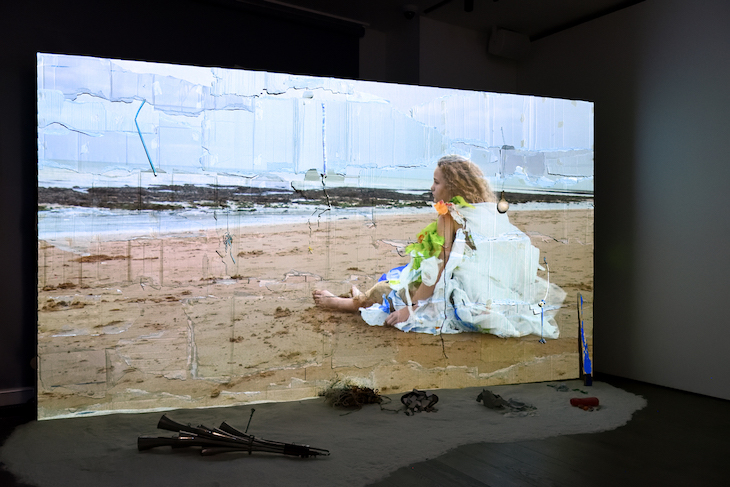 The lost girl @ Bush Arcade, King's College London
A girl in a dress made from plastic bags lives in and around a beach subsisting on whatever she can find. This mysterious film is projected on to a screen made from scraps of cardboard, in this post-apocalyptic landscape that may be an omen of what to expect in our future. Until 28 February.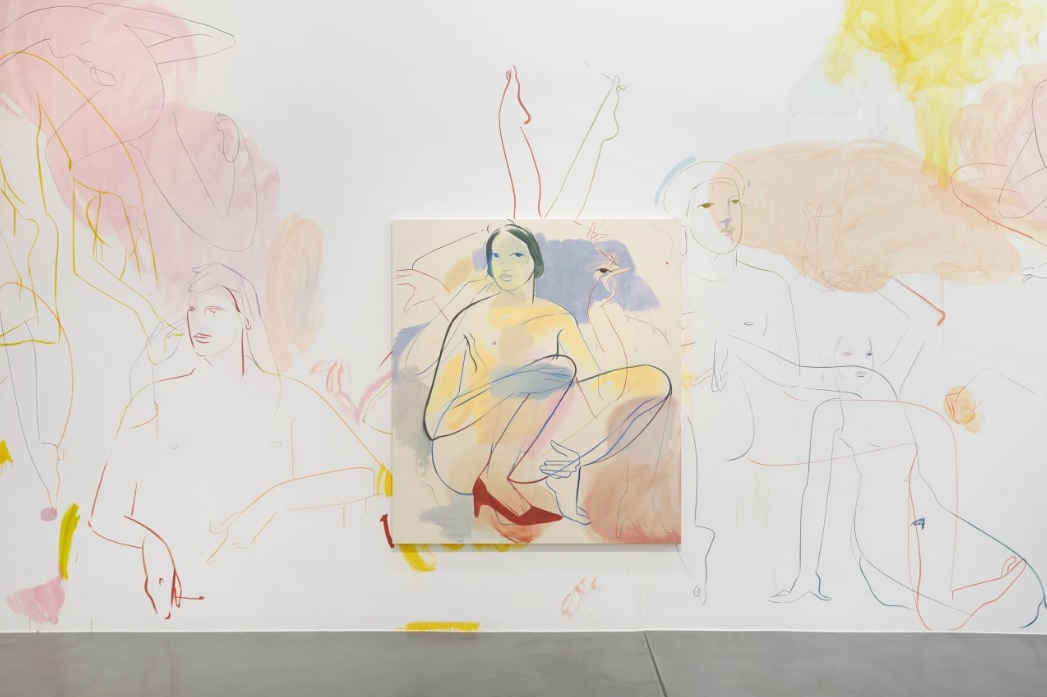 France-Lise McGurn: Percussia @ Simon Lee
I'm a sucker for painting that doesn't stick to the canvas and breaks free across the walls, and that's exactly what we get from this figurative installation by France-Lise McGurn at Simon Lee. Fresh from her one room display at Tate Modern this is another chance to be immersed in her world. Until 22 February.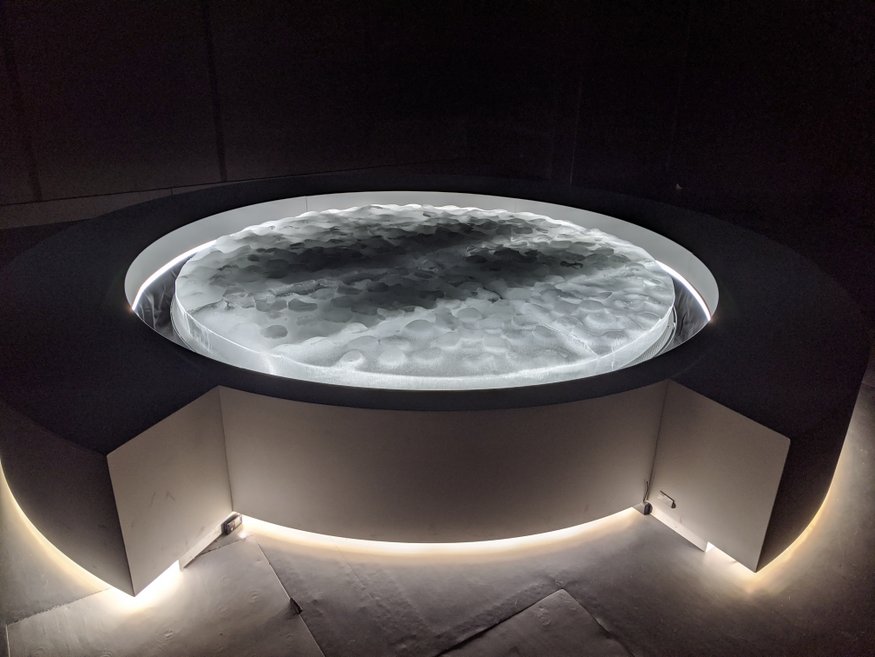 Wayne Binitie: Ice Floor @ Arup
Step into this corporate office's reception and head through a series of heavy curtains and the temperature descends rapidly. There's a good reason for this as we can walk right up to an Antarctic ice core sample. It draws attention to the fact the ice caps are melting and it's also astonishing to be up close with something I thought I'd never get close to in my lifetime. Until 14 February. 
All images copyright gallery and artist. Lost Girl photo: Jo Mieszkowski. Simon Lee photo: Ben Westoby. 
Categories
Tags