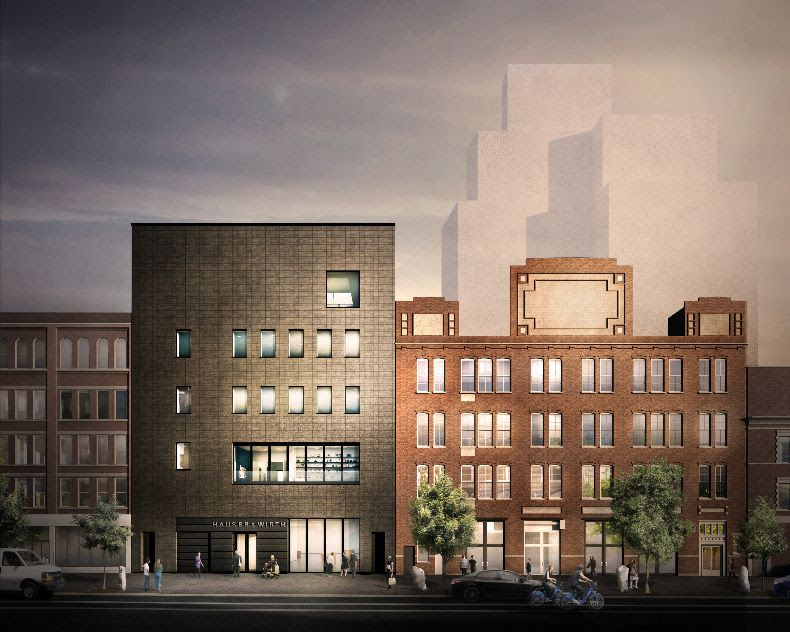 Hauser & Wirth to Inaugurate its Expanded New York City Home with 'The Bride of God' a cross-generational exhibition which will span a new purpose-built gallery building by Selldorf Architects and the historic former Dia Center for the Arts building in West Chelsea.
Curated by Philip Larratt-Smith, the exhibition takes its title and inspiration from Daniel Paul Schreber's 1903 book 'Memoirs of My Nervous Illness,' a landmark in the history of psychoanalysis that has inspired countless other analysts, intellectuals, and artists. Including modern and contemporary paintings, sculptures, installations, and video works, as well as an array of vernacular photographs, objects, and films, 'The Bride of God' will unfold throughout the galleries of both the new building and the adjacent former Dia Center for the Arts building at 548 West 22nd Street that has served as Hauser & Wirth's home in New York since 2018.
'The Bride of God' features works by some of the artists central to Hauser & Wirth's program, including Louise Bourgeois, Isa Genzken, Rodney Graham, Philip Guston, Jenny Holzer, Roni Horn, Mike Kelley, Maria Lassnig, Glenn Ligon, Paul McCarthy, Pipilotti Rist, Lorna Simpson, and Alina Szapocznikow. These will be complemented by works by artists who are not part of the gallery's program, including Francis Bacon, E.J. Bellocq, Joseph Beuys, Adam Fuss, Robert Gober, Douglas Gordon, Robert Mapplethorpe, Agnes Martin, Piet Mondrian, Alice Neel, Lucas Samaras, Rudolf Schwarzkogler, Andy Warhol, Weegee, and numerous others.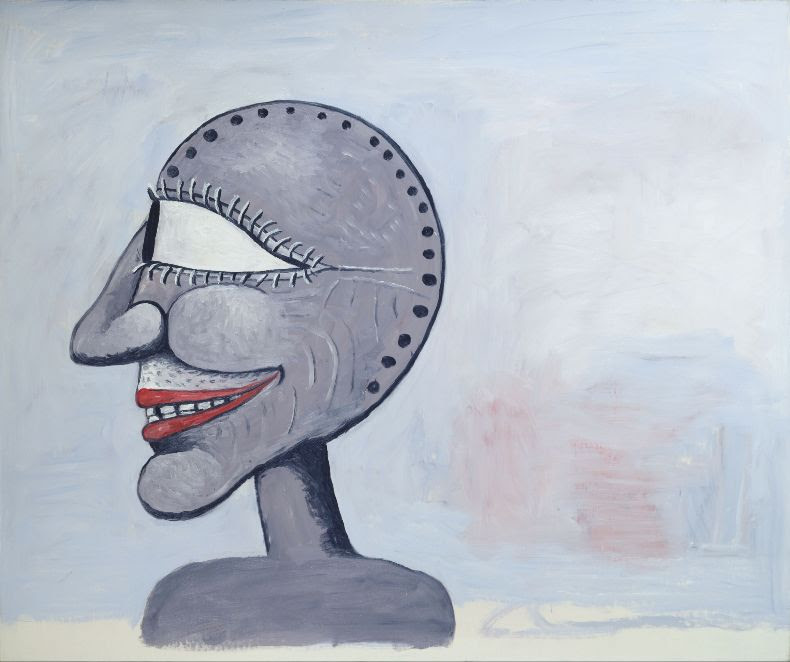 Visitor Philip Guston 1977 Oil on Canvas  copyright  The Estate of Philip Guston
About the Exhibition
A highly regarded German judge, Daniel Paul Schreber (1842 – 1911) was diagnosed as a paranoid schizophrenic and institutionalized for almost a decade. During this time, he wrote his 'Memoirs' to secure release from the state asylum. His rich narrative is a landmark in the history of psychoanalysis – it furnished Sigmund Freud with material for one of his most famous case histories – and has inspired countless other analysts, intellectuals, philosophers, and artists. The issues that form the core of Schreber's 'Memoirs' – identity, sexuality, death, religion, sanity, and creativity – also animate the works on view in the exhibition at Hauser & Wirth.
'The Bride of God' does not set out to illustrate Schreber's book, nor is it an exhibition about art and psychosis or outsider art. Rather, it brings together exceptional works of modern and contemporary art to orchestrate a visual correlative to the motifs, ideas, themes, and images that comprise the profound cosmology Schreber elaborated out of his pathological symptoms. Schreber grew convinced that he was the last person left alive on earth and that God had chosen to have contact with him through his nerves in order that he should turn into a woman, become the bride of God, and repopulate the world with their offspring. His psychotic breakdown compelled him to recreate a world in which he could survive.
'The Bride of God' emphasizes that psychic life is formed in the middle ground between biology and socialization, internal and external realities, and between the individual and the institution. As Larratt-Smith explains, 'Schreber's breakdown occurred precisely at the moment when he was appointed to the supreme court of Saxony, when he was being invested with a symbolic authority he felt incapable of assuming. His book has been read variously as foretelling the collapse of the Belle Epoque and the rise to power of the Nazis in Germany – of a society that was itself in the process of going psychotic.'
'The Bride of God' Hauser & Wirth New York 542 and 548 West 22nd Street 2nd May – 31st July 2020 the exhibition will be complemented by an array of public programs including performances, talks, and screenings.
About the New Building
Selldorf Architects has collaborated with Hauser & Wirth on its spaces internationally since the founding of the gallery in 1992. Earlier projects have involved the adaptive reuse of an existing building – the former Roxy roller rink on West 18th Street and an historic Upper East Side townhouse in New York City, a former brewery complex in Zurich, a landmarked bank building in London, an abandoned historic flour mill in downtown Los Angeles. In each location, the goal is always to create strong, well-proportioned spaces that place the art on view at the forefront of the visitor's experience. Selldorf's latest project with Hauser & Wirth on West 22nd Street in Chelsea is the first purpose-built, ground-up building for the gallery. Here, the goal is again to create a distinctive space that puts visitors in direct contact with art. Beautifully articulated, variously scaled volumes of space throughout the 36,000 square foot structure feature natural light and flexible configurations.
As in many of Hauser & Wirth's other locations, the new building on 22nd Street will also feature permanent, site-specific artist interventions in such areas as stairways, elevators, and other spaces.
West Chelsea has seen tremendous growth in the last decade. While the industrial and warehouse character of the area is evolving quickly, West 22nd Street retains several original red brick buildings that speak to the district's history as a place of industry and production. Seeking to present a contextual and sympathetic attitude to these surroundings while still creating forward-looking architecture, Selldorf Architects has given 542 West 22nd Street a masonry fac?ade. Its dark grey palette is comprised of concrete blocks and zinc panels, punctuated by large glazed openings offering views out of and into the building. The concrete blocks are sustainably sourced and incorporate recycled waste glass and aggregate.
Behind the stately fac?ade of the building, large column-free spaces provide flexibility for a wide range of installation approaches. Careful detailing in the galleries distinguishes their atmosphere from the typical contemporary art warehouse vocabulary. Polished concrete floors and white plaster walls throughout are designed to create an unobtrusive setting that foregrounds the art on view.
The need to load large works in and out and throughout the building with ease on a constrained urban site, drove the project's overall circulation plan. The circulation core, which includes a very large freight elevator as well as a passenger elevator, main stair, and egress stair, is located towards the front fac?ade on West 22nd Street. This creates an L-shaped gallery on the ground floor, with large skylights created by a setback at the rear of the 18-foot high space. To accommodate the exhibition of exceptionally large works of art, another 18-foot high, column-free and clerestoried gallery on the fifth floor has a large glazed roof hatch that enables works to be craned into the building from the street.
The ground floor and second floor spaces that front West 22nd Street feature sixteen-foot and twelve-foot tall glass doors, respectively, that completely fold away, opening the fac?ade up to further engage the public with the art on view. On the fifth floor, an expansively scaled ten-foot square picture window provides another sightline into and out of the gallery. In addition to exhibition space, the second floor includes a multi-purpose bar and event space, which will be used for artist talks and other public programs and gatherings. Private offices and showrooms occupy the third and fourth levels.
Annabelle Selldorf, Principal, Selldorf Architects, summarized: 'The new building for Hauser & Wirth has been designed to envelope with art. Visitors will encounter art all along their path through the building's spaces. Installations will not be static, but will interact with the architecture dynamically, in alignment with Hauser & Wirth's ethos and values.'
Categories
Tags