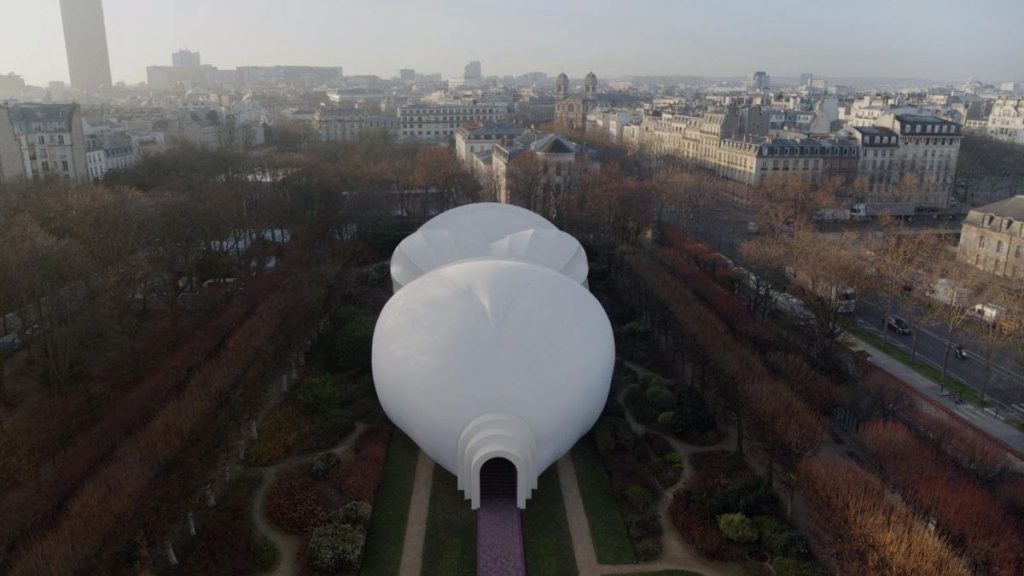 In Paris, Maria Grazia Chiuri, Dior's creative director, launched her AW20 Haute Couture collection, inspired by artist Judy Chicago. Titled "Female Divine," the show took place at the Rodin Museum in a Goddess-shaped structure, conceived by Chicago in 1977. Inside the immersive space, a lustrous 17×12 foot embroidered banner announced the theme "What if women ruled the world?" On either side of the processional entrance, twenty 10×6 foot banners (ten in English, ten in French) asked the subsidiary questions:
Would God be female?
Would men and women be equal?
Would old women be revered?
Would there be private property?
Would buildings resemble wombs?
Would both women and men be gentle?
Would there be equal parenting?
Would the earth be protected?
Would both men and women be strong?
Would there be violence?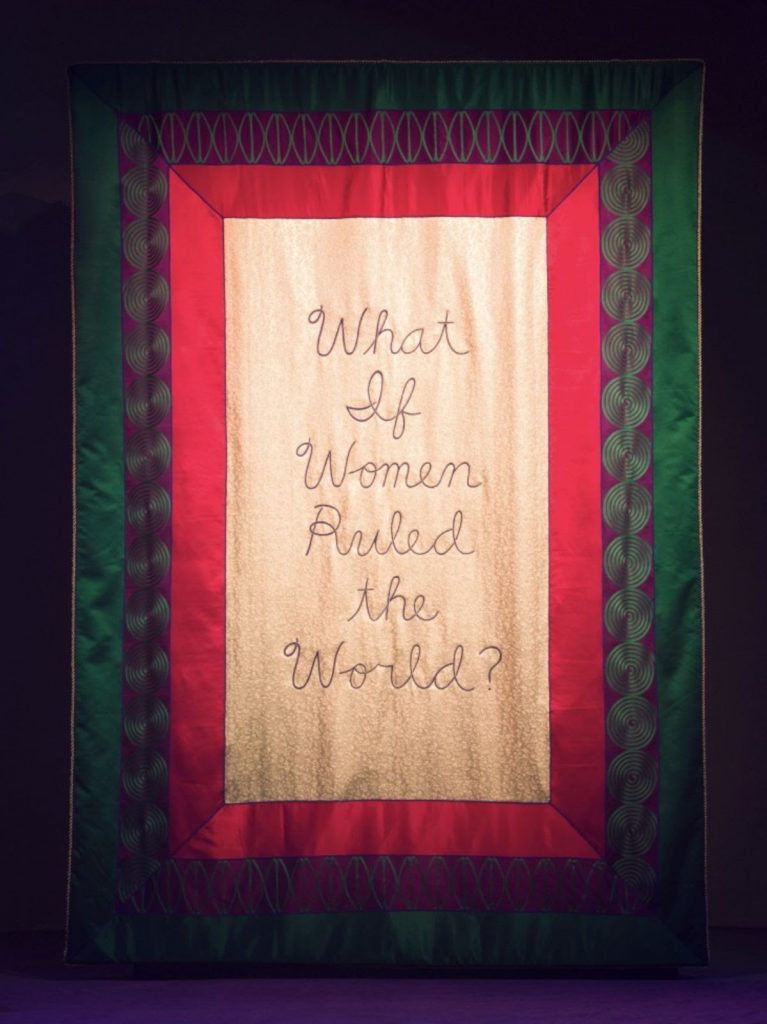 Textiles have been central to Judy Chicago's oeuvre since the 1970s. In addition to the lustrous gold, green, red and purple banners, the catwalk was woven with a pattern taken from Chicago's Eleanor of Aquitaine runner in The Dinner Party.
The exhibition is open for viewing through January 26th at the Musée Rodin, Paris.
@museerodinparis
Categories
Tags