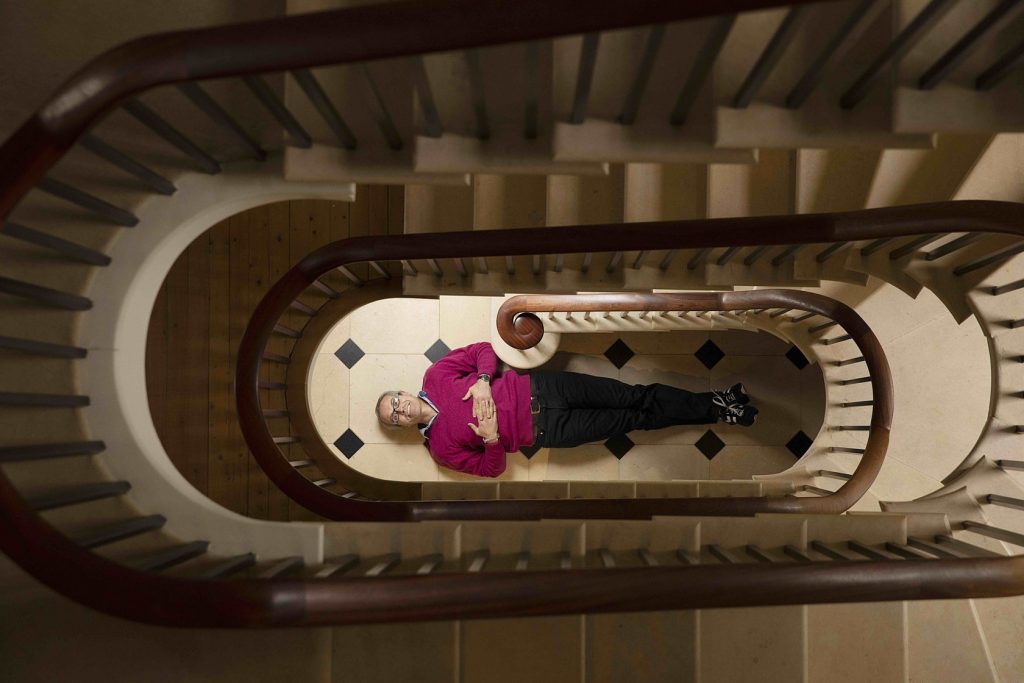 Will Ramsay, Sunday Times shoot at Bughtrig Photo:Katie Lee
Will Ramsay has probably worked on more art fairs than anyone else in the world over 250! at the last count, we caught up with him after his purchase of the Volta Art Fairs to ask him about this acquisition and any plans he has for the future.
There are now over 300+ art fairs worldwide, why do you think there has been such an increase?
There has been an increased interest in buying art over the last 20 years, which is fantastic for artists. This has been brought about by increased global wealth and homeownership. There are more articles on art in national and regional press compared to 20 years ago. Cities want an art fair to add to their theatres, art museums etc to increase the cultural options for their residents. The increase in art fairs now means that people have to travel less than in the past to see a lot of art under one roof at one time… ideal in the time-poor era of globalisation in which we find ourselves.
You have said you are looking to buy art fairs. What kind are you interested in and why?
I'm happy to look at any acquisitions. Why?… because we can hopefully add value with our experience: over 20 years and across 4 continents, we have founded and run over 250 fairs, ranging from ArtHK (now ArtBasel in HK) and PULSE Art Fair in Miami, through to the 14 Affordable Art Fairs held globally each year.
You have several art fair brands now do you envisage them working together?
The teams work together, sharing knowledge on marketing and production. We have no plans currently to merge brands.
Do your art fairs share back-office functionality and data?
Naturally we share processes and tools. However, we are very careful about complying with data privacy and GDPR laws – which is essential in this day-and-age to maintaining trust with your customers.
Do you take an active role in your art fairs or do you leave the fair directors to get on with the job?
Delegation is important to the success of any business. I let the teams get on with it, while providing a vision and trying to give help where I can.
Any plans for 2020/21 launches?
We always have a pipeline of investigation for new fairs and when we decide to launch the next one you will be the first to know!
Categories
Tags