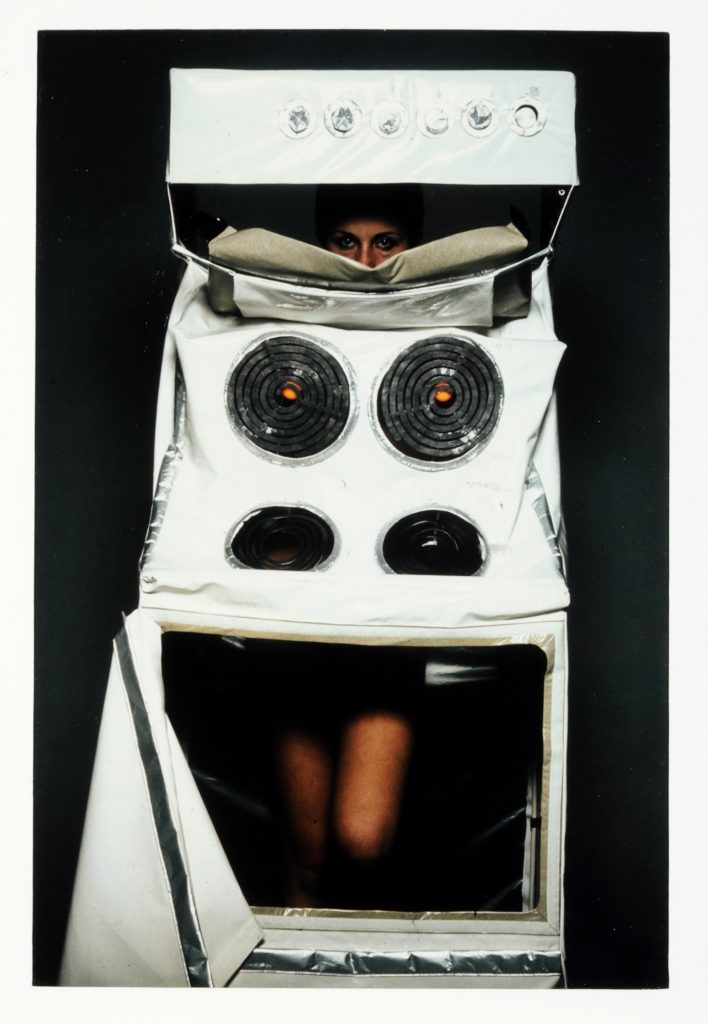 Helen Chadwick In the Kitchen 1977 Set of 12 archival prints (printed in 2018)
This week, University of the Arts London (UAL) presents Counter Acts, an exhibition that explores the relationships between generations of the artists who studied and taught at UAL and their connections to the Turner Prize, the UK's foremost contemporary art prize. Held at the historic Lethaby Gallery, Central Saint Martins, the exhibition brings together artists who form part of UAL's artistic communities (alumni, teachers and recent graduates) to celebrate the 35th anniversary of the Turner Prize.
Curated by Osei Bonsu, UAL alumni and Curator of International Art at Tate Modern, Counter Acts will span 35 years of artistic practice highlighting UAL's significant and continued contribution to the British art scene. Over half of all Turner Prize winners have studied or worked at one of the university's six colleges – Camberwell College of Arts, Central Saint Martins, Chelsea College of Arts, London College of Communication, London College of Fashion, Wimbledon College of Arts.
This is the first time artists from all six colleges have come together in a cross-college exhibition. Counter Acts demonstrates the unique role UAL's artists have played in shaping the art world and acting as an incubator for artistic talent.

Antony Gormley, MIND AND BODY 1984 Black pigment, linseed oil and charcoal on paper
Taking the year of 1984 as a pivotal point of departure, Counter Acts will uncover the relationship between artists, art schools and contemporary society, highlighting artworks that have helped to redefine contemporary art by disrupting historical, political and cultural narratives. Drawing on a diverse range of perspectives and approaches, the exhibition will reflect on art practices that have defined the university's past, as well as those which will shape its future.
Exhibition curator and UAL alumni Osei Bonsu comments:
'As freedom of speech becomes an issue of polarised debate, visual art remains a powerful instrument of communication. Artists in Britain have always articulated progressive viewpoints, and their ability to transform our perception of social realities is more relevant than ever.'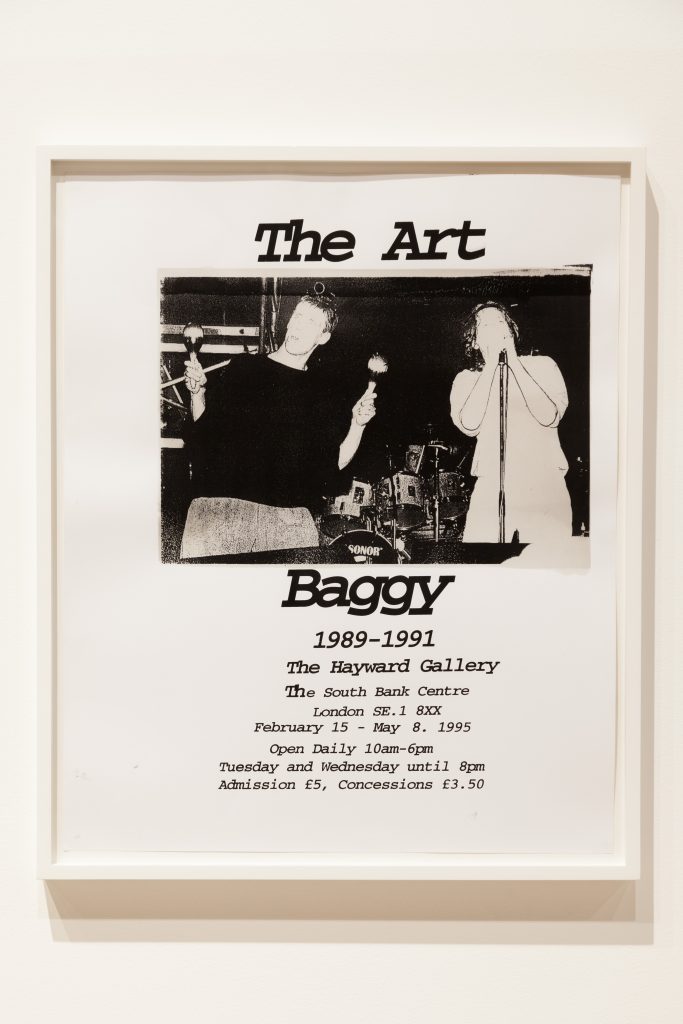 Jeremy Deller, The Art of Baggy 1995 Silkscreen on paper
Participating artists include Turner Prize winner Jeremy Deller, a student at London College of Printing (now London College of Communication), who was awarded the Prize in 2004 for his video study of Texas entitled Texas Memory Bucket. Turner Prize nominees include British sculptor Bill Woodrow RA (1986 nominee) and installation artist Yinka Shonibare (2004 nominee) who both studied at Central Saint Martins. Exploring how UAL has influenced the practice of international artists is Palestinian artist and Central Saint Martins alumni Mona Hatoum (1995 nominee) and British-Laotian artist Vong Phaophanit (1993 nominee) who served as visiting lecturer at both Chelsea College of Arts and Wimbledon College of Arts.
The exhibition coincides with the Turner Prize 2019 presentation at Turner Contemporary in Margate, reinforcing how the Prize has remained a topic of national conversation, informing the way in which contemporary art is seen and understood within the public imagination.
Counter Acts is a fringe event of Margate Now, an ambitious and dynamic festival of art, events and performances held in Margate and beyond to celebrate the Prize coming to Turner Contemporary.
A full line up of artists and their works, along with a public events programme of events will be announced later this month. arts.ac.uk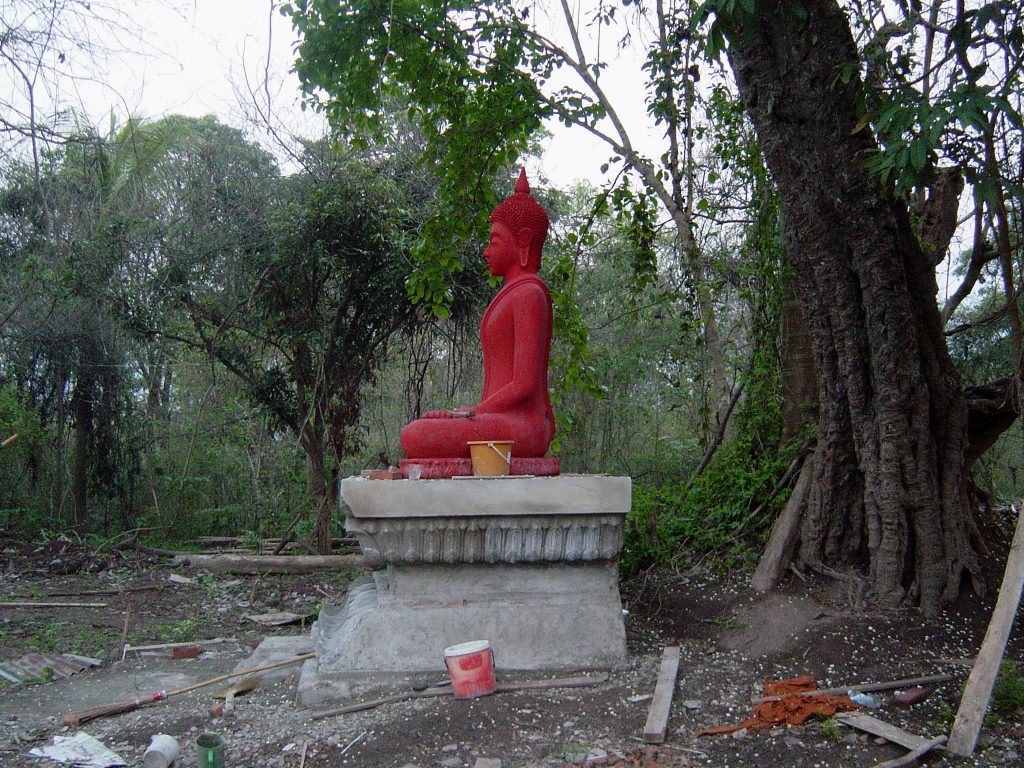 Phaophanit, Vong Title: All That is Solid Melts into Air (Karl Marx) Date: 2005-2006 Medium: Colour DVD, 33 mins
Categories
Tags