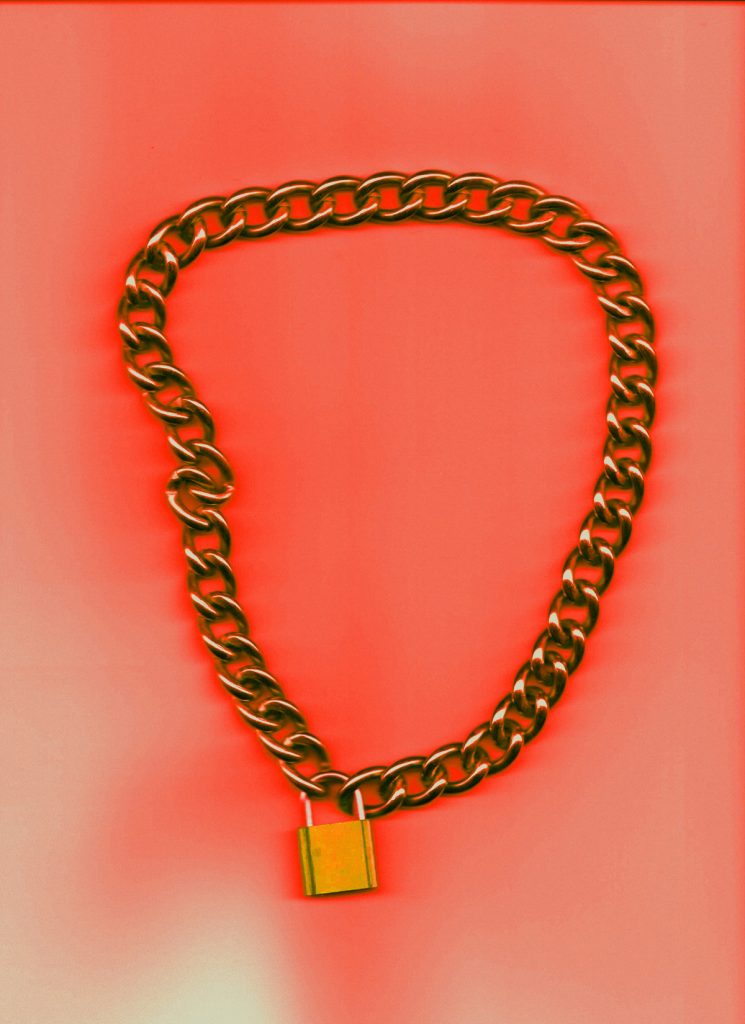 Prince's Chain, 2019. Courtesy of the artist and Commonwealth and Council
The Serpentine has commissioned a major new site-specific exhibition by artist Patrick Staff, (b. 1987, Bognor Regis, UK). Through a varied and interdisciplinary body of work, the artist interrogates notions of discipline, dissent, labour and queer identity. Drawing from a wide range of sources, Staff cites the ways in which history, technology, capitalism and the law have fundamentally transformed the social constitution of our bodies today, with a focus on gender, debility and biopolitics.
Staff's ambitious installation environment includes architectural interventions to the gallery building. Altered lighting and flooring create a space that feels at once chemically altered and sensationally charged. A piping network suspended from the ceiling of the gallery slowly leaks natural and synthetic liquids into stainless steel barrels, suggestive of sharing intimate fluids or the trafficking of viruses and data, transforming the gallery into a leaking, rudimentary body. A single gargoyle, weathered by acidic rain, is positioned as a gatekeeper at its entrance.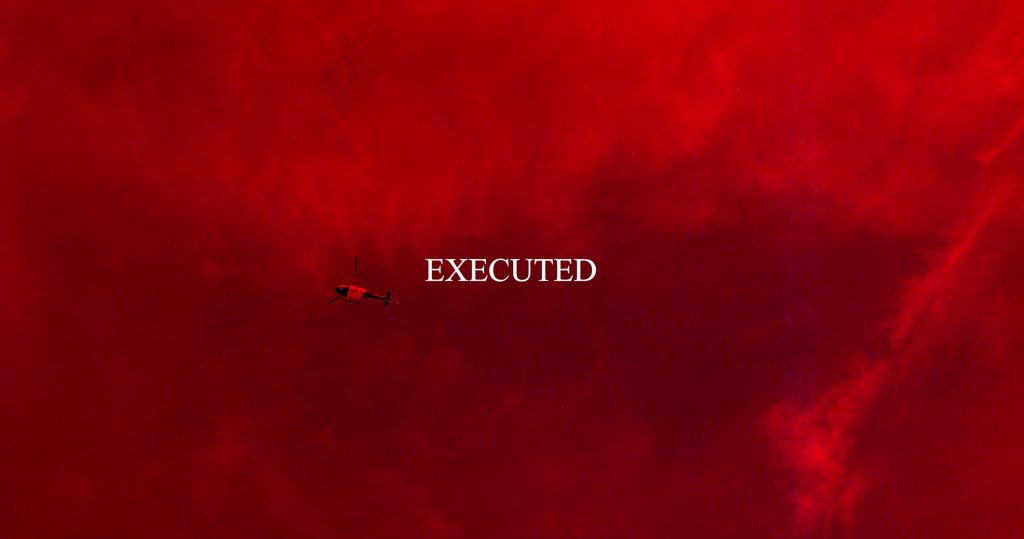 The Prince of Homburg, 2019. Courtesy the artist and Commonwealth and Council
A series of acid-base etchings are stacked and leant against oversized boxes in the first powder room gallery. The works depict a news story that gained traction in British tabloid newspapers throughout 2017 and 2018, claiming convicted murderer Ian Huntley was seeking to undergo sexual reassignment surgery while serving his life sentence. Rumours of Huntley dressing in women's clothing and requesting to be identified under a new name were incited by these stories. The articles were found to be fabricated some months later and the newspapers that had printed them subsequently ran meagre clarifications, edited pre-existing articles or deleted the reports from their websites. These newspaper headlines, retractions and clarifications are reproduced and etched by Staff onto steel plates. The works highlight the ways in which the media uses cultural anxieties around the lives of incarcerated people, transgender identity and the uses of public spending, to mobilise sexual panic and reinforce social and sexual norms.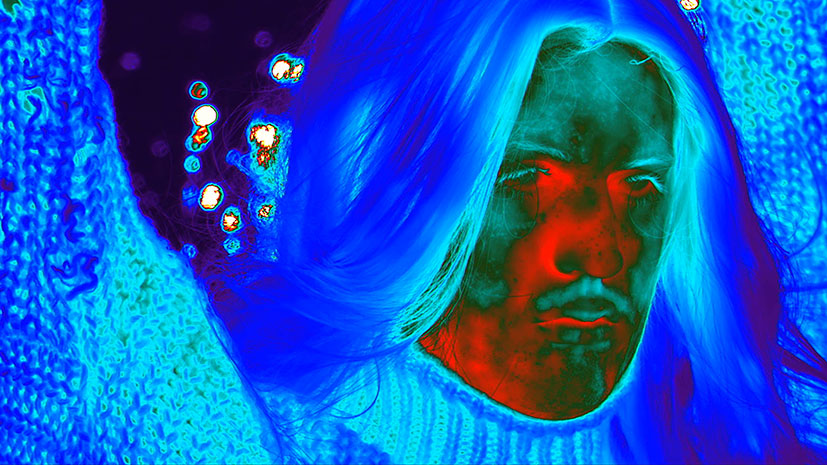 Weed Killer, video still, 2017. Courtesy of the artist and Commonwealth and Council.
A new video work, in the second powder room, consists of two parts: the first is of scratched, warped and overlapping footage connected to the industrial farming of hormonal, reproductive and carnal animal commodities, including urine, semen, meats, skins and furs. Rather than reducing the lived struggles of animals to make anthropocentric claims, Staff displaces this human-centric view and questions the norms, subjectivity and standards by which all 'others' are read, measured and controlled, and asks what lives are deemed visible in institutional spaces. The video's second half describes in text life 'on venus', a state imbued with the violence of pressure and heat, destructive winds or the disorientating lapse of day into night. This poem suggests an alternate state of non-life or near-death, a queer state of being that is volatile and in constant metamorphosis.
Together, the works in the exhibition continue Staff's ongoing examination of the exchange between bodies, ecosystems and institutions, understood radically from a queer and trans perspective.
This commission continues the Serpentine's ongoing dialogue with the Patrick Staff, following their participation in the Serpentine's Work Marathon (2018), Transformation Marathon (2015) and Serpentine Cinema (2015).
PATRICK STAFF: ON VENUS Serpentine Galleries 8th November 2019 – 9th February 2020 @serpentineuk

On Venus, 2019. Courtesy the artist and Commonwealth and Council
About The Artist
Patrick Staff is an artist based in Los Angeles, USA, and London, UK. Their work has been presented internationally, including solo shows at Irish Museum of Modern Art, Dublin (2019); Dundee Contemporary Arts, Dundee (2019); MOCA, Los Angeles (2017); Spike Island, Bristol, UK (2016); and Chisenhale Gallery, London, UK (2015). Recent group exhibitions have included The Body Electric, Walker Art Center, Minneapolis (2019); Made in LA, Hammer Museum, Los Angeles (2018); Trigger, New Museum, New York (2015).
Categories
Tags