Artist Anna Maria Maiolino with her unfired clay sculptures at the private view for the UK's first retrospective of her life's work, titled Anna Maria Maiolino: Making Love Revolutionary at Whitechapel Gallery, London. PRESS ASSOCIATION Photo: Matt Alexander/PA Wire
Anna Maria Maiolino: Making Love Revolutionary is the first UK retrospective of the pioneering artist and chronicles sixty years of political, personal and cultural shifts with 150 works, many on display in the UK for the first time. Emigrating to Brazil in the 1960's, Maiolino's work also connects her with key moments of Brazilian art history: the New Figuration Movement and Neo-Concretism in the 1970s.


Anna Maria Maiolino E? o que sobra, da se?rie Fotopoemac?a?o (What is Left Over, from the series Photopoemaction) 1974 Photo: Max Nauenberg Courtesy the artist
Anna Maria Maiolino (b. 1942, Italy) constructs a fascinating world rooted in human conditions such as longing and motherhood, language, and resistance, working with simple materials like clay, paper, and ink. Maiolino's most recent sculpture work features raw clay shapes and forms that evoke traditional women's labour such as housework and baking with slight variations that evidence the work of the hand, presented in dialogue with works on paper. Maiolino treats paper as a sculptural medium through tearing, folding, and layering in works on paper.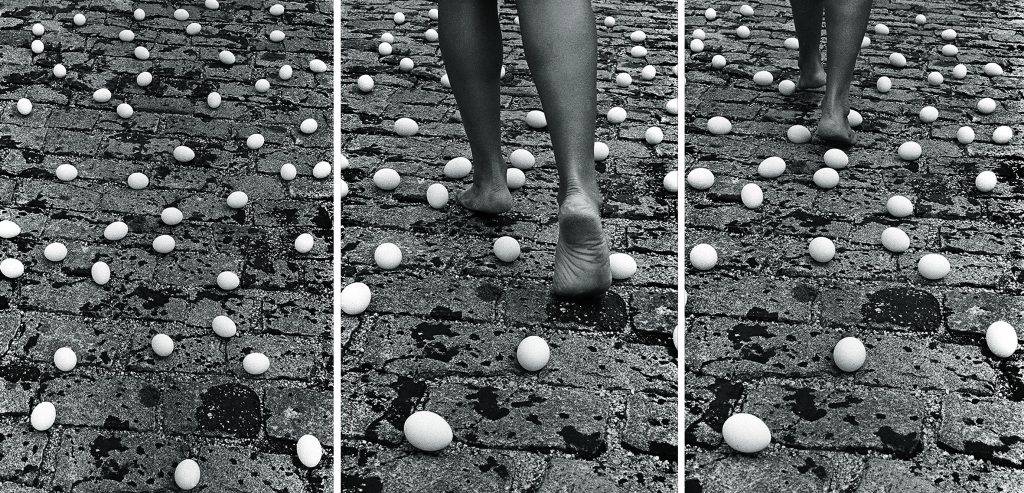 Anna Maria Maiolino Entrevidas, da se?rie Fotopoemac?a?o (Between Lives, from the series Photopoemaction) 1981/2010 Photo: Henri Virgil Stahl Courtesy the artist, Private Collection, Monza and Galleria Raffaella Cortese, Milano
The exhibition also reveals the beginning of Maiolino's work, featuring prints using the typical woodblock printing technique and the popular figuration of Brazil's northeast. Taking inspiration from her experience as an immigrant under Brazil's military dictatorship, also on display are politically-charged video and performance works from the 1970s, and 1980's exploring repression and hunger. The show title Making Love Revolutionary is a reference to the Argentinean mothers who protested the disappearance of their children during the dictatorship in the 1980's, and underscores the relationship between the personal and political in Maiolino's work.
The exhibition culminates on themes of regeneration and renewal with Maiolino's performance Entravidas (1981), a literal manifestation of walking on eggshells; the egg Maiolino likens to a primal form or beginning.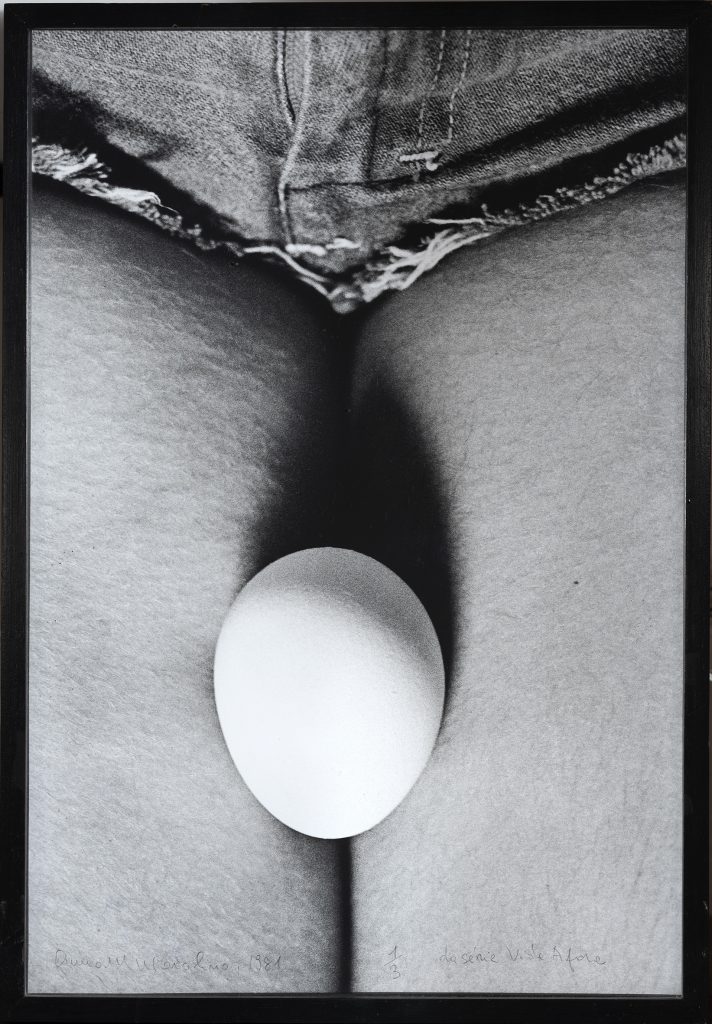 Anna Maria Maiolino Sem ti?tulo, da se?rie Vida Afora – Fotopoemac?a?o (Untitled, from the series A Life Line – Photopoemaction) 1981 Photo: Henri Virgil Stahl Courtesy the artist
Making Love Revolutionary is conceived and organised in collaboration with PAC Padiglione d'Arte Contemporanea in Milan. Until 12th January 2020 whitechapelgallery.org/anna-maria-maiolino
Anna Maria Maiolino Until Now, 2019 (detail) From the series Modelled Earth Site-specific unfired clay installation at PAC Milan
Categories
Tags