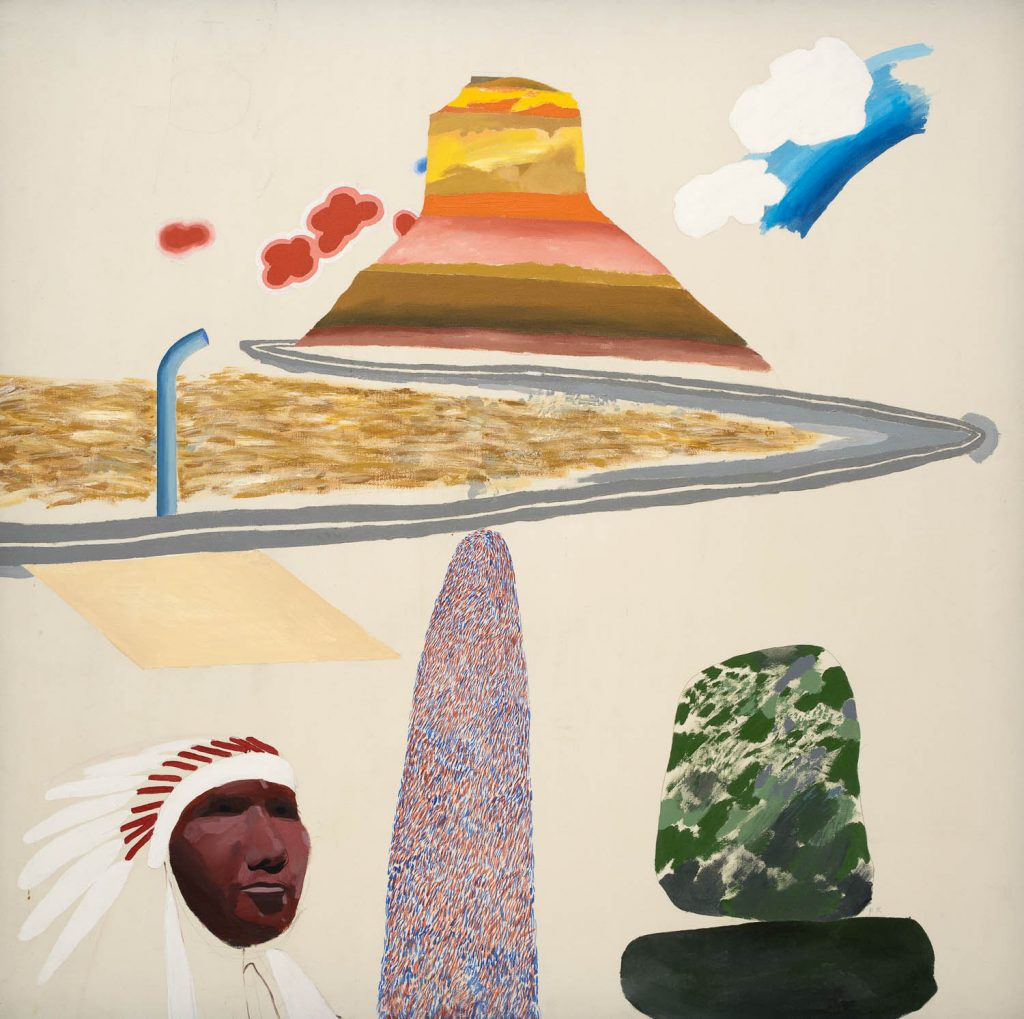 David Hockney"Arizona" 1964 Acrylic on canvas 60 x 60″© David Hockney Photo Credit: Fabrice Gibert
Towner Eastbourne have announced a major exhibition of early works by Alan Davie (1920–2014) and David Hockney (b.1937) that will explore the convergence between the two major figures of post-war British painting.
Organised by The Hepworth Wakefield, this exhibition will bring together around 45 paintings, collages and drawings by Davie and Hockney, spanning from 1948–1965. It will trace the parallel paths of these key figures of post-war British painting and reveal shared preoccupations with passion, love, sex and poetry as their work oscillated between figuration and abstraction. Early Works at Towner is the first major display of works by both artists on the South Coast.
In 1958, Alan Davie held his first retrospective exhibition at the former Wakefield Art Gallery which then went on to tour nationally, including to the Whitechapel Art Gallery in London – an iteration of the exhibition that is often cited as Davie's 'break-through' moment. A young David Hockney, who had recently graduated from Bradford College of Art, visited the Wakefield exhibition and saw Davie talking about his work. This encounter was a pivotal influence on Hockney's artistic development, offering early exposure to large-scale colourful abstract painting. Shortly after this, Hockney moved to London to take up a place at the Royal College of Art. Here he discarded realist figurative painting, as Davie had done, in favour of colourful, gestural works that combined abstraction with poetic text and symbolism.
Early Works includes figurative paintings made by both artists at the start of their careers, including self-portraits produced when Hockney and Davie were both 16 years old. Self-portraits and photographs throughout the exhibition will show the development of each artist's public persona at a time when contemporary art was becoming a central part of popular culture – artists appeared in films, were interviewed on television and featured in the new colour Sunday supplements. Both artists cultivated distinctive looks, exploring differing but connected notions of masculinity and identity. Both shrugged off labels, Davie refusing to be dubbed an 'Abstract Expressionist', and Hockney similarly eschewing the term 'Pop Artist'.
Themes of poetry, love and eroticism explored by both artists will be examined through paintings including Hockney's celebrated We Two Boys Together Clinging (1961) and Davie's Glory (1957). The visitor will see how both artists pushed and tested the painted surface, often incorporating coded symbolic text and abstracted figures to create new visual languages and passionate painterly expressions. The exhibition will also explore work from the 1960s when both artists combined interests in non-western culture with contemporary influences including American abstract painting and advertising, creating bold and graphic works such as Davie's Cross for the White Birds (1965) and Hockney's Arizona (1964).
Sara Cooper, Head of Collections, Towner Eastbourne, said: "The exhibition fits with our focus on 20th Century modern British art, and our priority to exhibiting artists or collections of works that have been neglected or forgotten by the mainstream. Whilst David Hockney is still making work and exhibiting widely, Davie who died in 2014, was arguably less well-known, despite his paintings featuring in many public museum collections, including Towner's. The exhibition represents the years between 1948 and 1965 which were crucial for Davie and Hockney in terms of their shared creative interests and their pushing at the boundaries of artistic practise. In parallel, it was a time in which many regional galleries and museums, including Towner, were also doing just that."
Alan Davie and David Hockney: Early Works 15th February – 31st May 2020 townereastbourne.org.uk/alan-davie-and-david-hockney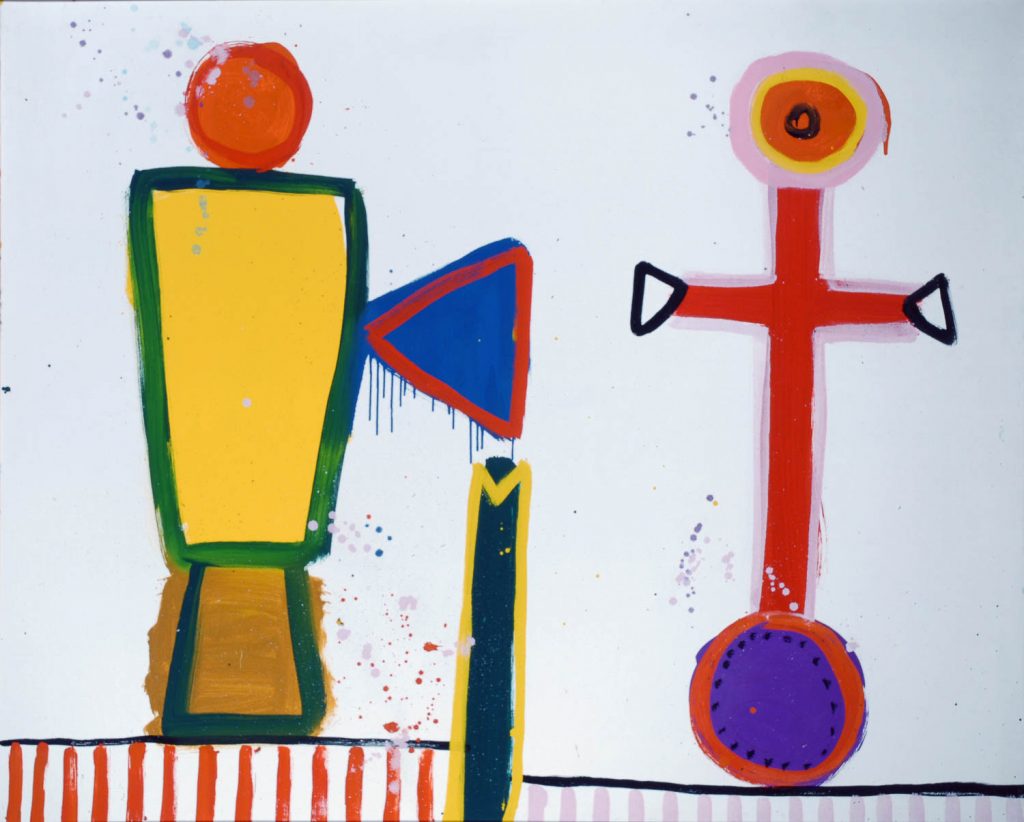 Alan Davie, Cross for the White Birds, 1965
Alan Davie & David Hockney: Early Works is organised by The Hepworth Wakefield. A richly illustrated publication, Alan Davie and David Hockney: Early Works, is being published to accompany the exhibition. It is edited by The Hepworth Wakefield's curator Eleanor Clayton and independent co-curator Helen Little and published by Lund Humphries.
Categories
Tags