Graham Sutherland La Petite Afrique, mixed media on paper, 35.5 x 28 cm, Courtesy of Christopher Kingzett
The 31st edition of British Art Fair opens 3rd – 6th October 2019 showing work by Britain's greatest artists of the past century, presented by fifty specialist dealers.

Terry Frost RA, Red, Blue, Green
British Art Fair (BAF) was founded in 1988 as the 20th Century British Art Fair and remains the only fair dedicated to Modern British Art. In 2018, under new ownership, it moved to Saatchi Gallery which was a huge success this year the British Art Fair are looking to build on this and have moved dates to coincide with Frieze Week.
"The fair's move to Saatchi Gallery last year was a great success,"
says director Robert Sandelson.
"We look forward again to the discoveries, the bold exhibitions and broad celebration of British art of the last century."
Selected Highlights 2019 (suggested by The Art Newspaper)
MYBA | Gavin Turk
In association with British Art Fair and Saatchi Gallery YBA artist Gavin Turk is curating an exhibition, entitled MYBA, of works by the YBA artists. The show is dedicated to the memory of Karsten Schubert (1961-2019) a dealer who was active with many YBA artists from the late 80s. Karsten was also an exhibitor at British Art Fair when it was staged at the Royal College of Art. Works by Damien Hirst, Tracey Emin and Gavin Turk among other YBA artists will be on sale with dealers including Oliver Clatworthy Fine Art who is bringing Unique "Shark" Deck a hand-drawn shark on a skateboard by Damien Hirst.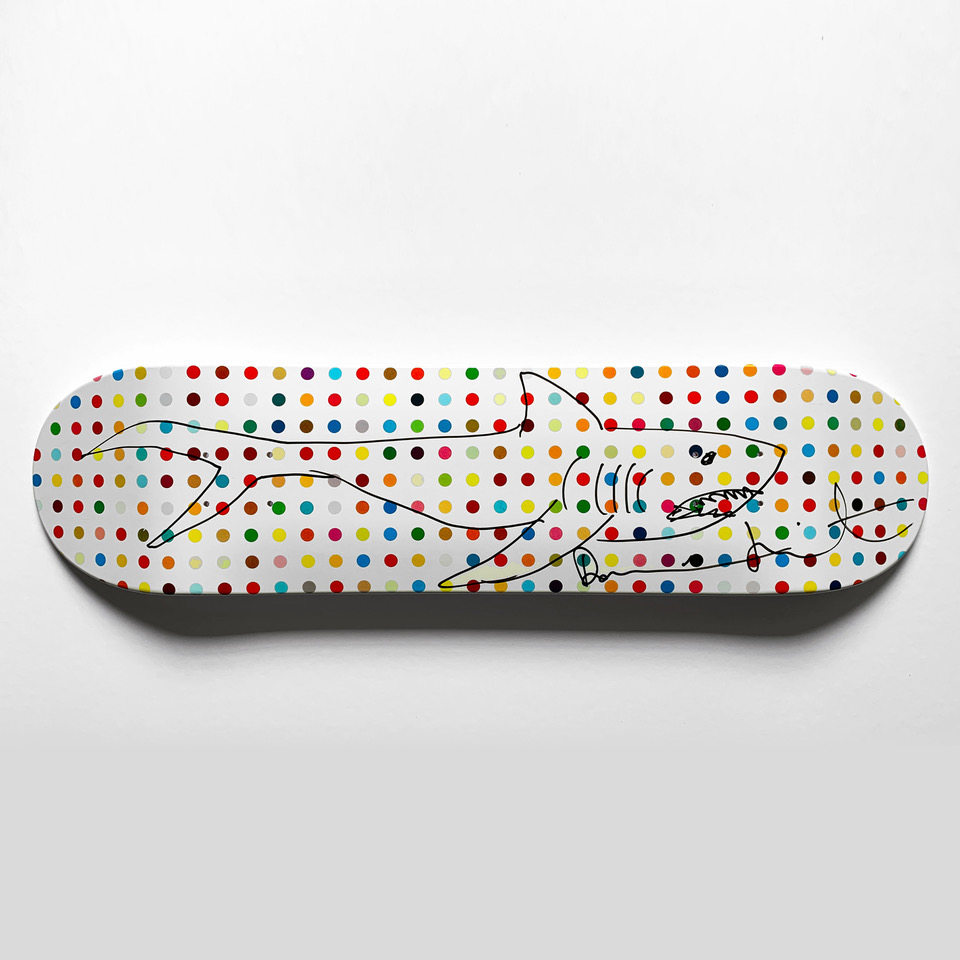 Damien Hirst, Unique "Shark" Deck, Marker on Skate Deck, 81.9 × 38.1 cm. edition of 40
Graham Sutherland
Christopher Kingzett Fine Art is showing a strong display of works by Graham Sutherland (1903-1980) including Limestone Quarry: Drilling Rocks one of Sutherland's Wartime studies commissioned by the Artist's War Committee set up by Kenneth Clark. Squared for transfer the finished work is in The Sheffield City Museum; and La Petite Afrique a standing single figure made during in the period when Sutherland was close to Francis Bacon. The picture is named after the eponymous beach location in the South of France. Graham Sutherland watercolours have performed well, with Sotheby's and Christie's offering five watercolours in June and selling all within or above estimates between £5,000 and £25,000.

Lucian Freud, Head of a Woman c-1980 pastel on paper laid down on canvas-608-x-47-cm-Piano Nobile
Lucian Freud
Author William Feaver will be signing copies of his new book, The Lives of Lucian Freud, published by Bloomsbury at British Art Fair. Piano Nobile will feature a pastel portrait by Freud at the fair.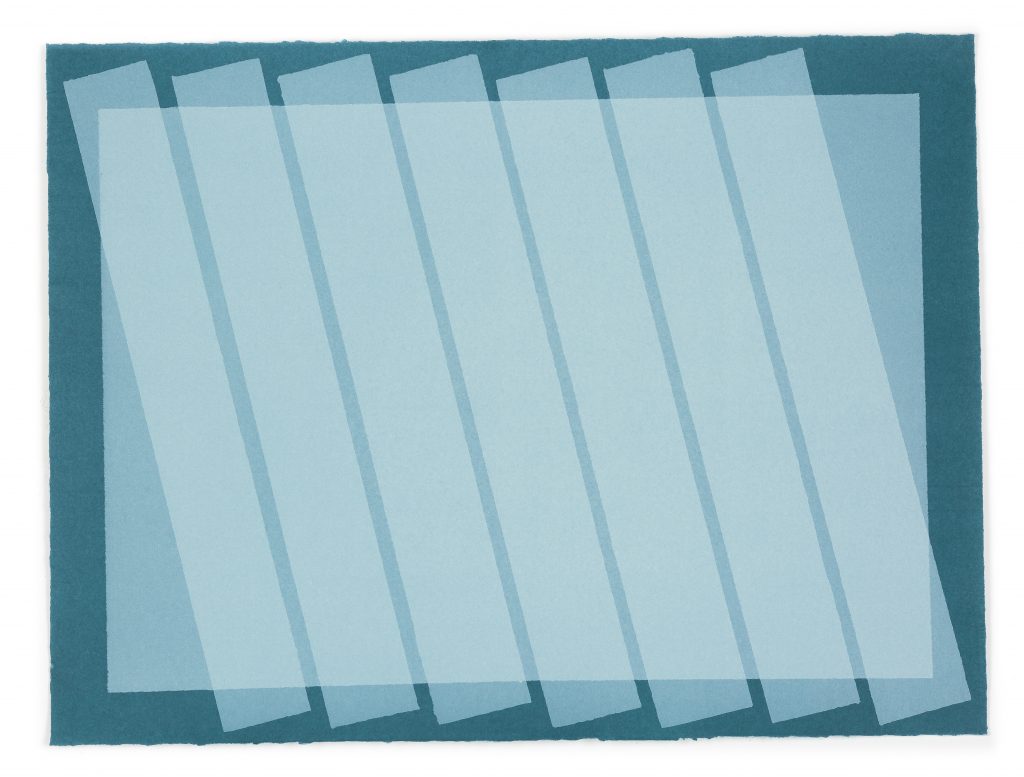 Kim Lim Timeshift 'B' 1993
William Turnbull and Kim Lim
One of the most interesting displays this year comes from Offer Waterman who represents the estates of the established sculptor and painter, William Turnbull, and his comparatively overlooked wife, Kim Lim. They were married in 1960 and worked closely together until Lim's death in 1997. The presentation of prints by the two follows an exhibition at Sotheby's where the two artists were also paired together.
Alan Davie
A major retrospective of works by the Scottish artist, Alan Davie, one of the most important Modern British abstract painters, will be on show in one of the large project spaces at BAF 2019. The show will be curated by Alan Wheatley Art, the sole representative of Davie's estate since 2017. Works by Davie can also be found at Long & Ryle, Richard Green and Askew Art at the fair.
Patrick Huges
Alon Zakaim Fine Art will hold a solo exhibition of works by renowned British Pop Artist and Surrealist Patrick Hughes at this year's British Art Fair. The exhibition will include iconic works such as Hughes' illusionary scenes of Venetian canals and new pieces including Gorilla Guerrilla (2019).
"In these times everyone is very conscious of issues relating to climate change. By our very nature, BAF is the only fair to present 100% locally-sourced (British Art) and recyclable (market-proven) art without the huge costs and emissions associated with international art transport,"
says Robert Sandelson, British Art Fair Director.
British Art Fair 3rd – 6th October, Saatchi Gallery, LondonSaatchi Gallery, Duke of York's HQ, King's Road, London, SW3 4RY www.britishartfair.co.uk
Categories
Tags