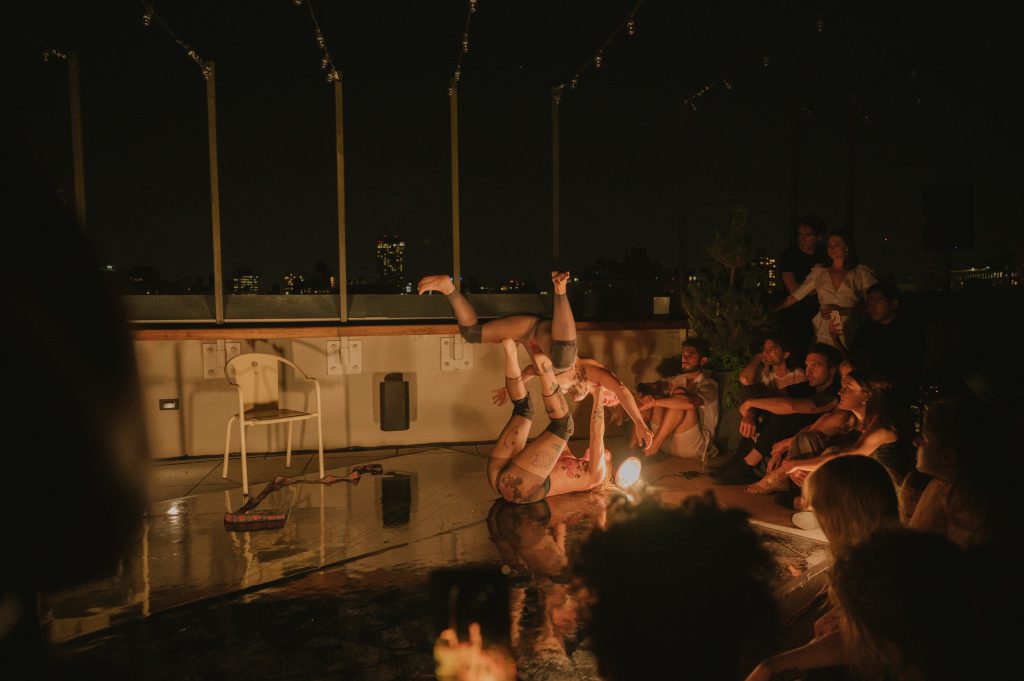 FLUCT Photo: Charlie Rubin
One of the most highly anticipated events in the London Frieze Week calendar, David Roberts Art Foundation's Evening of Performances, will this year take place for the first time in London's iconic nightclub, Ministry of Sound.
Inviting a guest curator, Louise O'Kelly (founder of Block Universe), for the first time in its twelve years, an Evening of Performances seeks to explore the importance of alternative subcultures and London's nightlife as a space for freedom of expression in an era of rising conservatism. Tickets for this event, which takes place on 3rd October 2019, are free to the public and available now.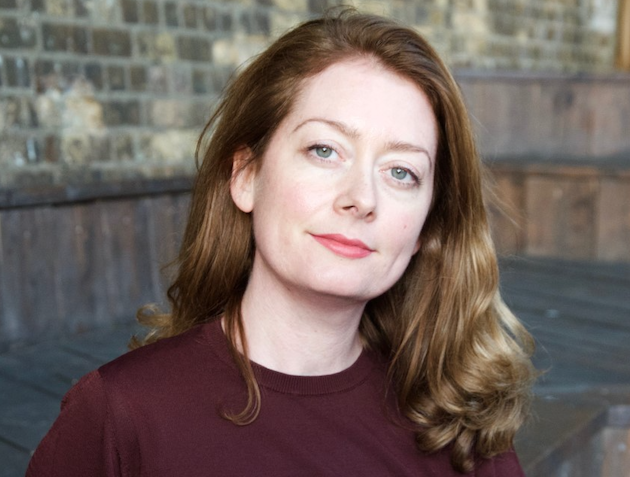 Portrait of Louise O'Kelly. Photo: Paulo Andres Gonzalez.
Louise O'Kelly, Guest Curator, said,
" I am honoured to be working with an incredible line-up of artists and the DRAF team to realise the 12th Edition of DRAF's Evening of Performances. Looking at the ways in which a new generation of artists are creating a sense of community and identity through music and performance in the form of club nights, I was confronted by the reality that London's nightclubs, in particular, LGBT spaces, have been shutting down at an alarming rate in the last number of years as the result of an increasingly conservative political environment. As an important meeting point for London's thriving creative communities and historically the birthplace of new subcultures, I felt it important to highlight the necessity to continue to create spaces for alternative voices, radicality and uncensored self-expression. Housed in the iconic Ministry of Sound, part of the fabric of London's historical nightlife, each artist in the programme thoughtfully addresses this tension to question social norms and representation to imagine new realities with live performances that incorporate cutting edge music, dance, video, installation and poetry."
A range of international artists working across music, installation, performance, poetry, and dance have been invited to present new works that deal with questions of representation, identity politics and self-expression, weaving club culture in with the current socio-political context of the UK.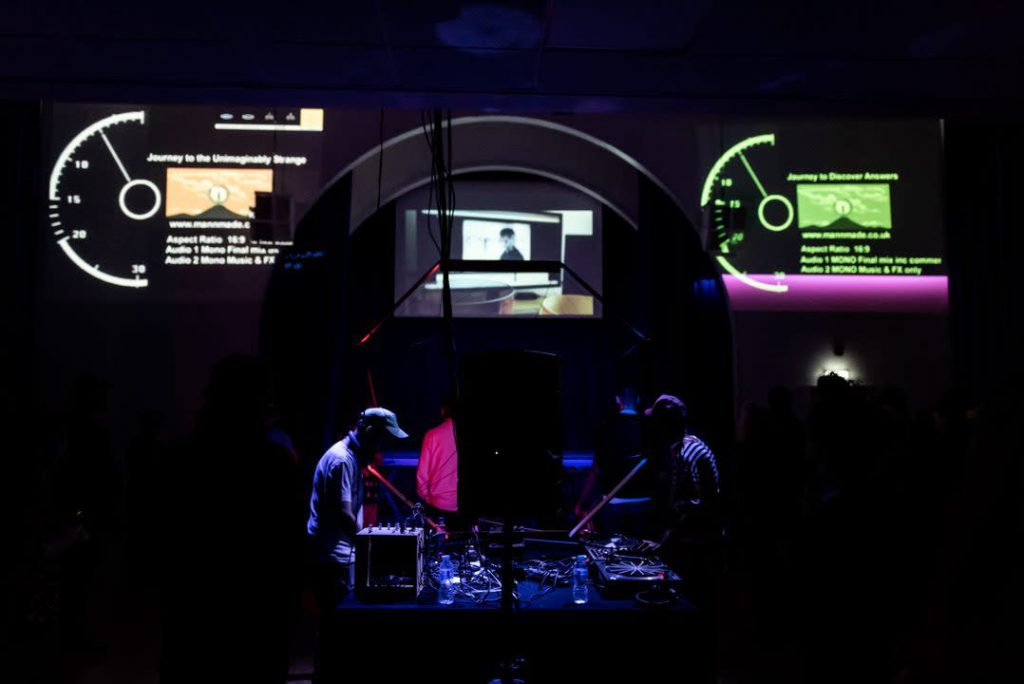 Haroon Mirza and Jack Jelfs performing, Last Dance: The Wave Epoch, by Haroon Mirza, Jack Jelfs with Elijah and GAIKA. Commissioned by Lighthouse for Brighton Festival 2018. Photo: Xav Clarke.
Haroon Mirza, Jack Jelfs and GAIKA (UK) will present a new reimagining of The Wave Epoch, originally conceived during a residency at CERN – the largest particle physics laboratory in the world, and home of the iconic Large Hadron Collider. Incorporating multiple video channels, live performance, incantation, and musical instruments built from discarded scientific equipment, the work brings belief systems, speculative futures and club culture together for a performative installation, with a live set by musician and rapper GAIKA (Warp Records).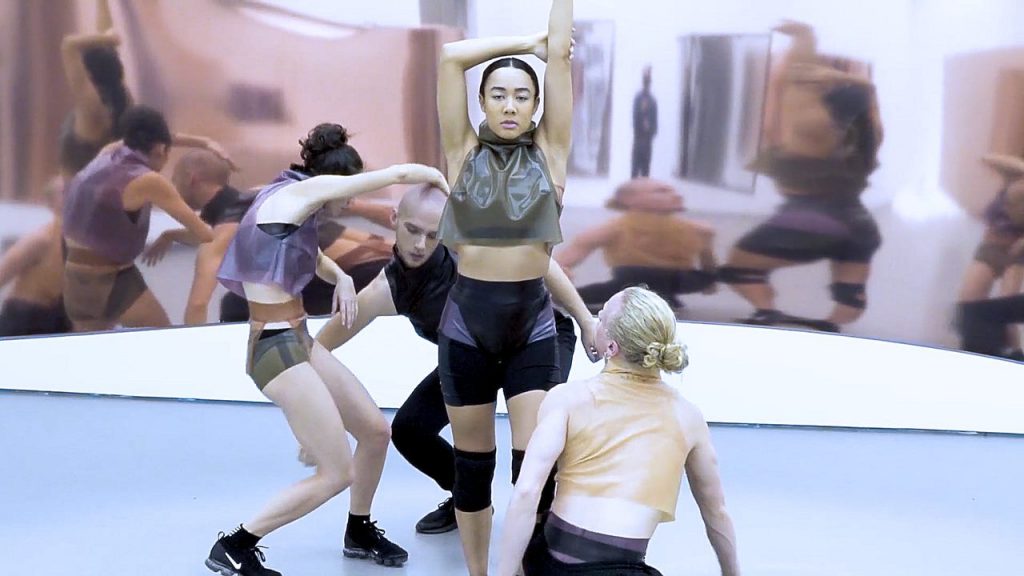 Hannah Perry, Gush,Towner Art Gallery, Eastbourne, 2018. Courtesy of the artist
Hannah Perry (UK), meanwhile, will debut a new commission where the sculptural meets the ephemeral through the use of inflatables, smoke and sonic components, accompanied by a live score. Scripting for the first time, Perry writes based on research into tropes of masculinity and representations of class culture in a divided Britain, with a performance that looks to test the limits of physical exertion.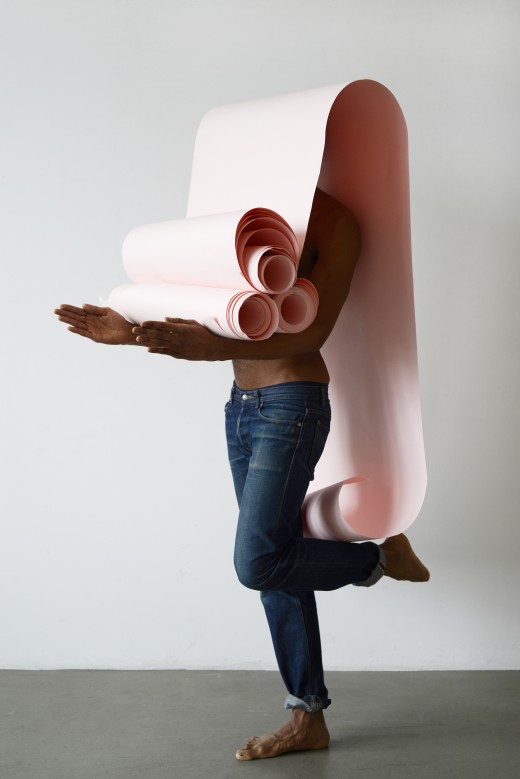 Jimmy Robert, It's not lame…it's Lamé, Archival ink-jet print, 2015. Courtesy of the artist and Tanya Leighton, Berlin
Jimmy Robert (FR) will bridge the gap between the art fair and the context of a club by working with a photograph by Valie Export (Body Sign Action 2, 1970), borrowed from the David Roberts Collection. Robert's performance seeks to explore how we position ourselves in relation to works of art, and how the environment of a club can be used to disrupt the politics of spectatorship, objectification and representation within the canon.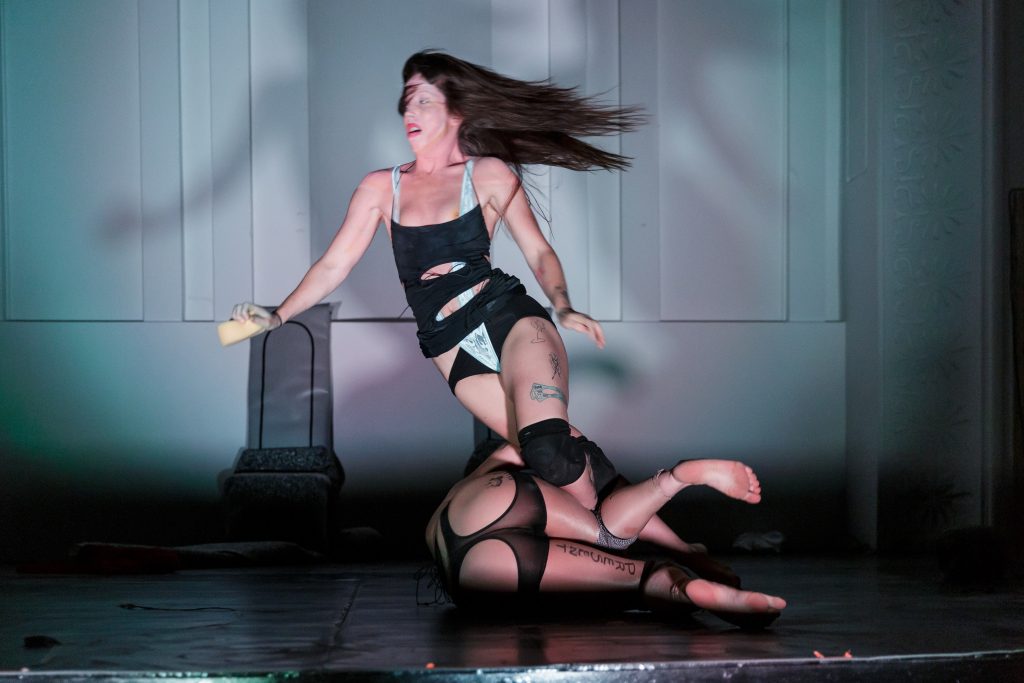 FlucT at Zabludowicz Collection photo by Tim Bowditch
Performance duo FlucT (US) produce visceral choreography against a soundscape of manipulated pop music, bringing a raw energy that aims to draw attention to and destabilise imposed systems of power and control.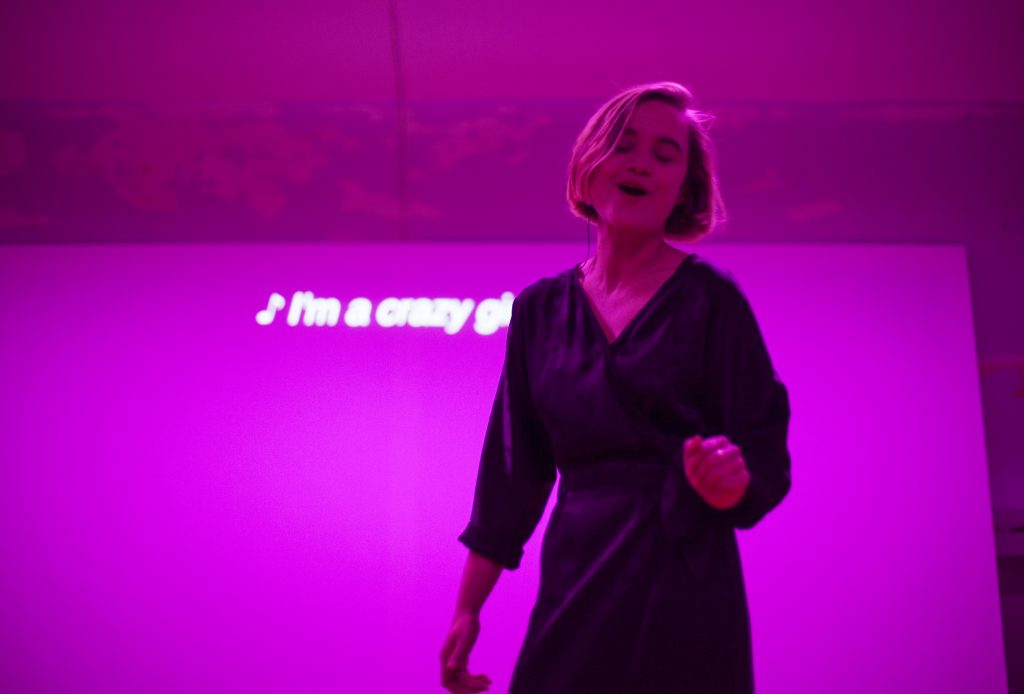 Marijke de Roover, FEEL ESTATE (properties of time/house your day going?), 2018, performance HISK, Ghent, Belgium. Courtesy of the artist. Photo: Mark Pozlep
In Marijke De Roover's (BE) new operatic performance Live, Laugh, Limerence, which will debut at an Evening of Performances, the artist questions the impact of how we choreograph and culturally organise the performance of love through heteronormative structures.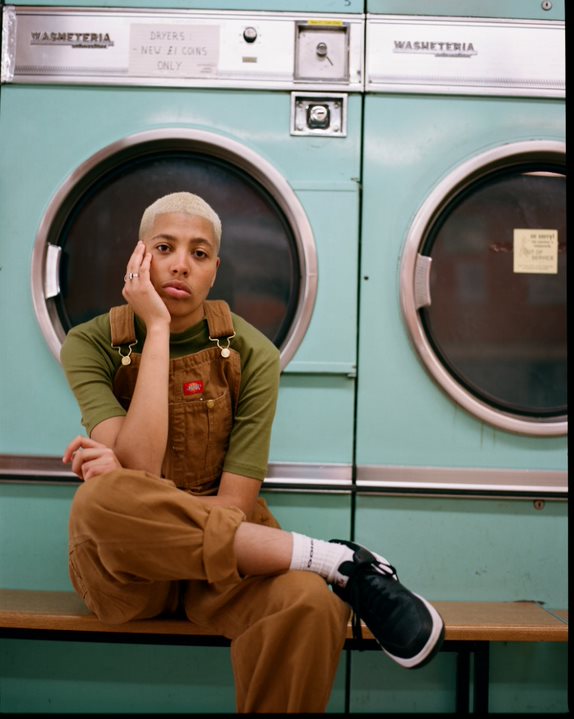 Portrait of Kai-Isaiah Jamal. Courtesy of the artist. Photo: Gabby Drew
Kai-Isaiah Jamal's (UK) poetry, meanwhile, offers a personal perspective on the difficulties faced in particular by trans-black bodies. Jamal uses his poetry to reclaim and reimagine safe spaces where 'realness' and 'reality' – words that we also find in ballroom voguing and queer subcultures – can collide.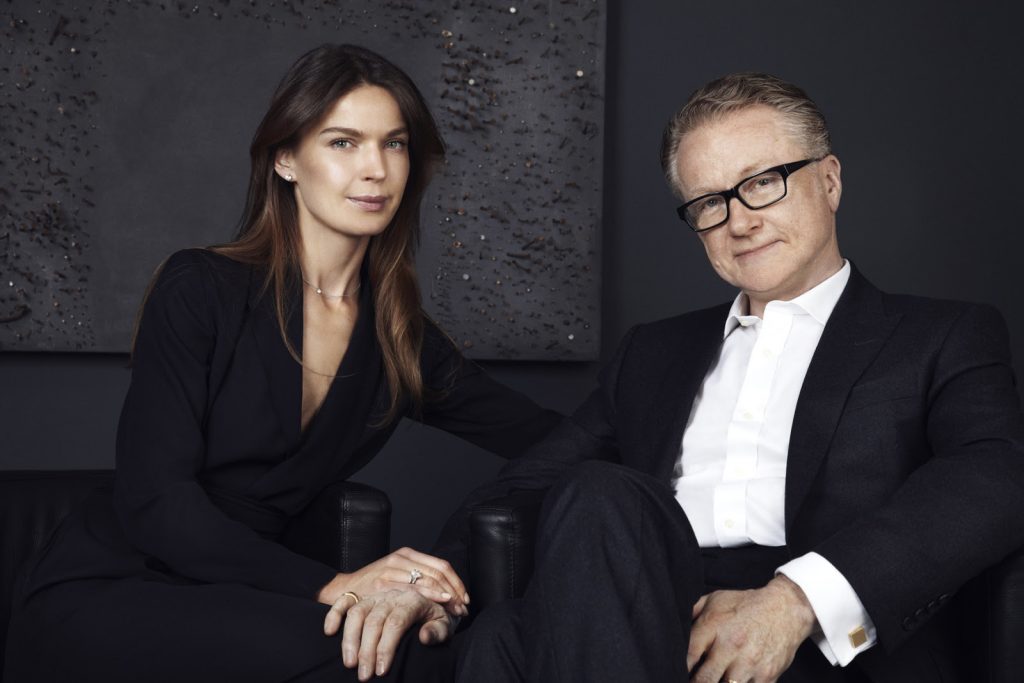 Portrait of Indre Serpytyte-Roberts and David Roberts. Photo: Billie Scheepers.
David Roberts, Founder, DRAF, said,
"The Evening of Performances is one of DRAF's flagship events and the nine artists we have commissioned will be sure to bring the sense of energy and experimentation that the evening has become known for. We are delighted to present this year's programme in one of London's best-known nightclubs."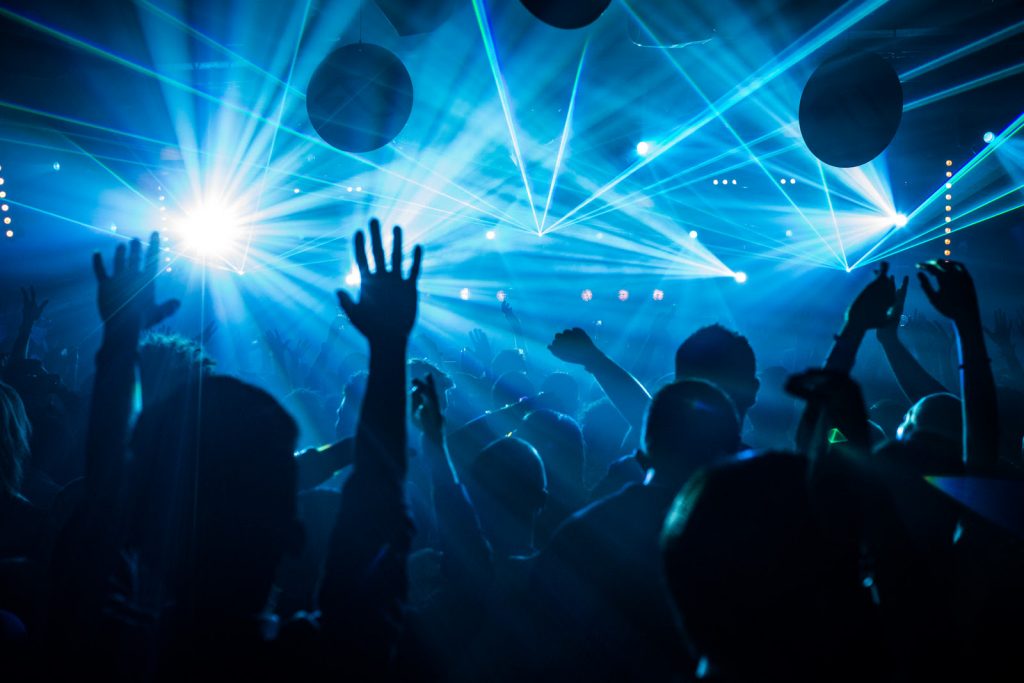 103 Gaunt Street. Courtesy of 103 Gaunt Street.
Thursday 3rd October 2019, 7:30-2.00am Ministry of Sound, 103 Gaunt St, London SE1 6DP
The event is free and open to all. Tickets are now released on Eventbrite on a first-come, first-served basis.
About the Artists
Marijke De Roover (1990) is a Belgian artist working with video, text and performance. Her work focuses on the meaning of identities and the performative aspect of their creation, touching upon social and political constructs. She graduated from KASK School of Arts, Ghent, in Belgium (2013) where she was nominated for the Start Point Prize. Among other institutions, De Roover exhibited at BOZAR (Brussels), Mu.ZEE (Ostend), Museum Angewandte Kunst (Frankfurt) and Beursschouwburg (Brussels). In September she will be part of Bergen Assembly, in Norway.
FlucT, established in 2010, is the collaborative work of Sigrid Lauren (1986) and Monica Mirabile (1988). Together, Mirabile and Lauren create duets, video installation, original scores, sculpture, and choreography that questions structures of capitalism, power and control. They have performed and exhibited at the Guggenheim (New York), The Broad Museum (LA), Miami Art Basel, SIGNAL (New York), Queens Museum (New York) and Andrea Rosen Gallery (New York).
Kai-Isaiah Jamal (1996) is a London born, Leeds-based spoken word poet, performer, writer, model and trans visibility activist. He works alongside institutions and brands to bring a voice to the misrepresented or unrepresented QTIPOC (Queer, Transgender and Intersex People of Colour). Having worked with Tate, Dazed, Vice, ID, BBZ and Stella McCartney, his work disrupts the cis-het normality and aims to diversify the literature sphere with young, working class, queer and trans magic that he wishes he could have had access to growing up.
Haroon Mirza (1977) is a British visual artist creating installations that test the interplay and friction between sound and electromagnetic waves. Mirza devises sculptures, performances and immersive installations. In 2004, he founded hrm199: a collaborative platform where people from a diverse range of disciplines can intertwine their practices. Among other institutions, Mirza has exhibited and performed at the New Museum (New York), the Camden Arts Centre (London) and the 54th Venice Biennale in 2011, where he was awarded the Silver Lion.
Gaika Tavares, better known simply as GAIKA, is a British artist and writer from South London. Drawing strongly from his Brixton upbringing and his Jamaican and Grenadian heritage, Gaika's grime, dancehall, and R&B-inflected songs push radical political commentary about the racial, economic, and social inequalities in the UK and abroad. Gaika has released two independent mixtapes – Machine and Security – as well as a Warp Records-released EP, Spaghetto and a series of release on his own concept label The Spectacular Empire.
Jack Jelfs (1977) is a British artist whose work combines sculptural, video and text elements with electronics and live performance. His interests include questions about the nature of consciousness, ontology, ritual, divinatory systems and the limits of language. He has released music under various aliases and performed or exhibited at venues including Tate Modern (London), the Barbican (London), Serpentine Gallery (London), FACT (Liverpool) and CCCB (Barcelona).
Hannah Perry (1984) is a British visual artist working in installation, sculpture and video. In her practice, Perry draws inspiration from personal experience, the testimony of others and the accelerated nature of our hyper-technological times. Recent solo exhibitions include: Kunstverein in Hamburg (Hamburg), Somerset House (London), Towner Gallery (Eastbourne), Künstlerhaus (Graz), Contemporary Fine Arts (Berlin), Arsenal Contemporary Gallery (New York) and Arsenal Montreal (Montreal).
Jimmy Robert (1975) is a French artist working with diverse media including photography, collages, objects, film and performance art. In previous works, Robert has explored the politics of spectatorship by reworking seminal avant-garde performances in ways that complicate their racial and gendered readings. Among other institutions, Robert's work has been presented at Tate Britain (London), MoMA (New York), Jeu de Paume (Paris) and Museum of Contemporary Art (Chicago).
Categories
Tags