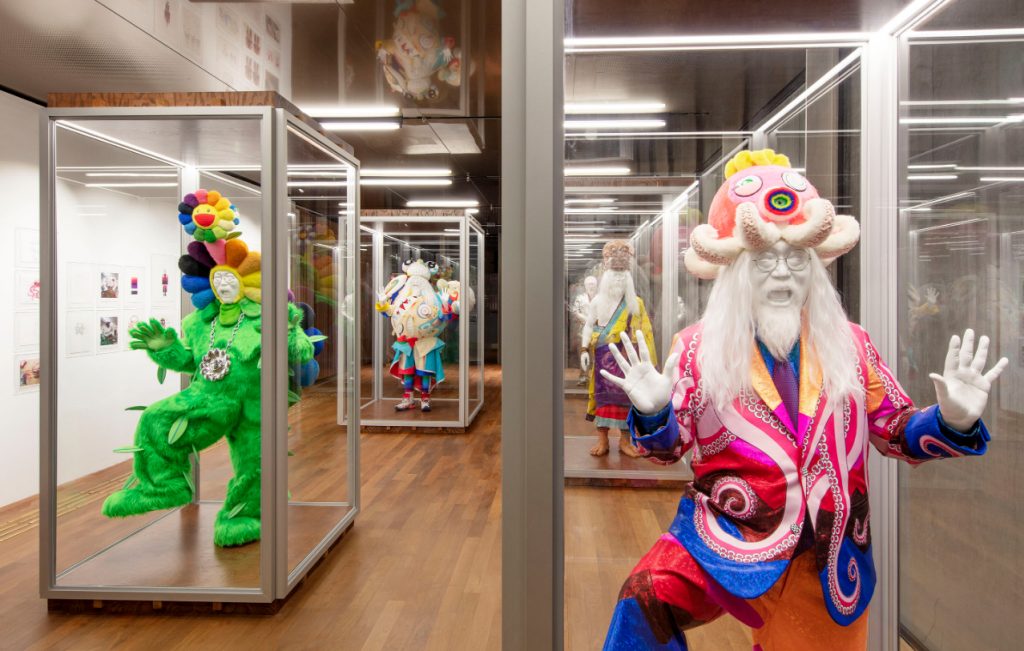 MURAKAMI vs MURAKAMI is a major survey exhibition of the Japanese artist Takashi Murakami (b. 1962, Tokyo, Japan), which runs till 1st September 2019. The exhibition explores the multifaceted universe of this Japanese superstar artist. The exhibition is presented in all of the art galleries at Tai Kwun, this comprehensive survey features over 60 paintings and sculptures in a stunning, immersive setting that showcases the intriguing paradoxes embodied in the diverse work and life of Takashi Murakami.
Curated by Gunnar B. Kvaran, Director of Astrup Fearnley Museet (Oslo, Norway) and Tobias Berger, Head of Art at Tai Kwun, MURAKAMI vs MURAKAMI.
A special pop-up store is open in F Hall Studio where you can freely enjoy neon and wallpaper works by Takashi Murakami. In many ways an extension of the artist's intervention in a broader visual culture, the pop-up store offers Takashi Murakami products for sale, including Tai Kwun–exclusive items made for the occasion of the exhibition.
"Murakami versus Murakami" is on view through September 1 at the Tai Kwun Center for Heritage and Arts, located at 10 Hollywood Rd, Central in Hong Kong. More Murakami stuff HERE
Categories
Tags