Art critic Tabish Khan brings you 'The Top Art Exhibitions to see in London'. Each one comes with a concise review to help you decide whether it's for you. All end soon, so hurry if you want to catch them. All of his top picks from last week are still open, so there's a chance to catch them as well: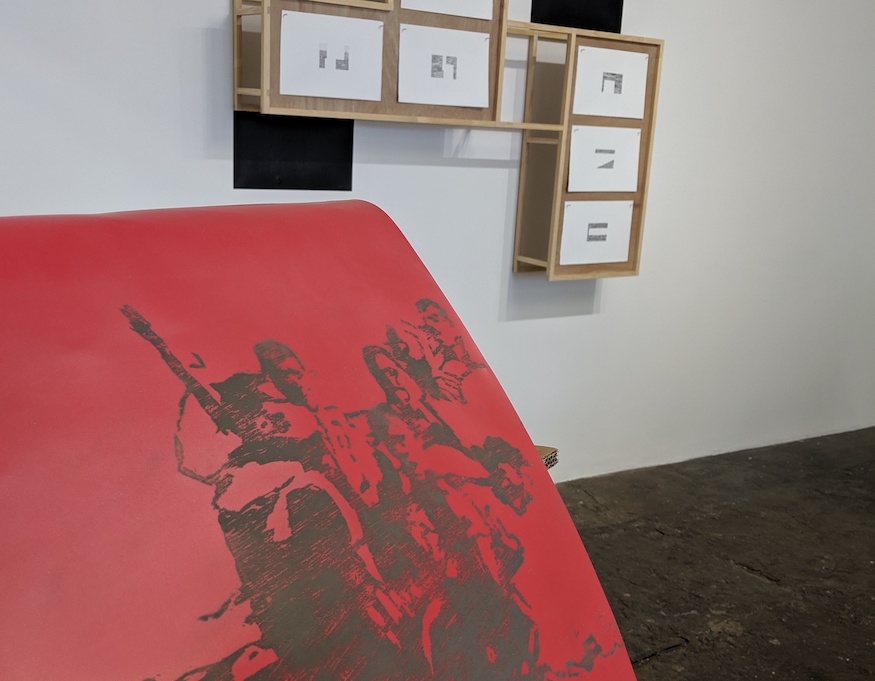 Oran O'Reilly: Hostile Environment @ ASC Gallery
We've all been affected by the distressing images of migrants and refugees on overcrowded boats. Oran O'Reilly has etched these images on to a material that's used to make the boats they may have travelled in. While the walls carry sketches of water with the human presence erased. It's a beautifully subtle show that hits hard once the the gravity of the subject matter sinks in. Until 30 August. 
An Enquiring Mind: Manolo Blahnik @ The Wallace Collection
Shoes and fine art doesn't sound like a good match but it makes perfect sense once you spot some classic pairs of Manolo Blahniks in front of the fashionable folk in the paintings at Wallace Collection – it's a competition as to who can be the most elaborate. It feels like this place should be doing more fashion collaborations and this is a fabulous example of how to make it a success. Until 27 October. 
We Sing The Body Electric @ Gallery 46
A slowly spinning spine, broken parts of bodies and a rather pungent block of meat are all part of this unsettling exhibition of female artists all looking at the human body from different parts and angles. It makes for uncomfortable viewing at times and it feels like the show revels in it. Until 28 August.
Alice Channer: Birthing Pool @ Turf Projects, Croydon
Kick off your shoes and wade into a virtual birthing chamber made from small plastic pellets, sit and relax or feel the pellets roll over your feet. Exit the pool and be reborn in a playful exhibition that is perfectly at home inside a Croydon shopping centre as it's a lovely break once you've had too much of the consumerist world outside. Until 31 August.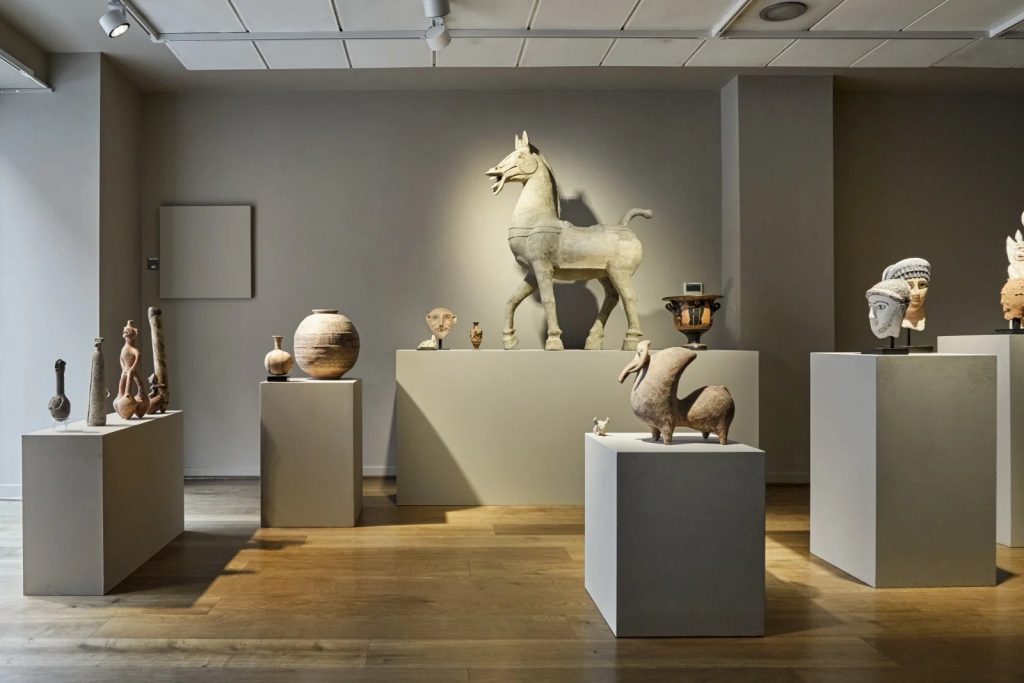 Unglazed @ Barakat Gallery
A Mayfair collection of ancient ceramic pieces from a rather scary Chinese spirit guardian to Egyptian funerary masks. All watched over by the largest object in the show — an impressive terracotta horse. It's a chance to visit craftsmanship from different ancient civilisations crossing eight millennia. Until 31 August.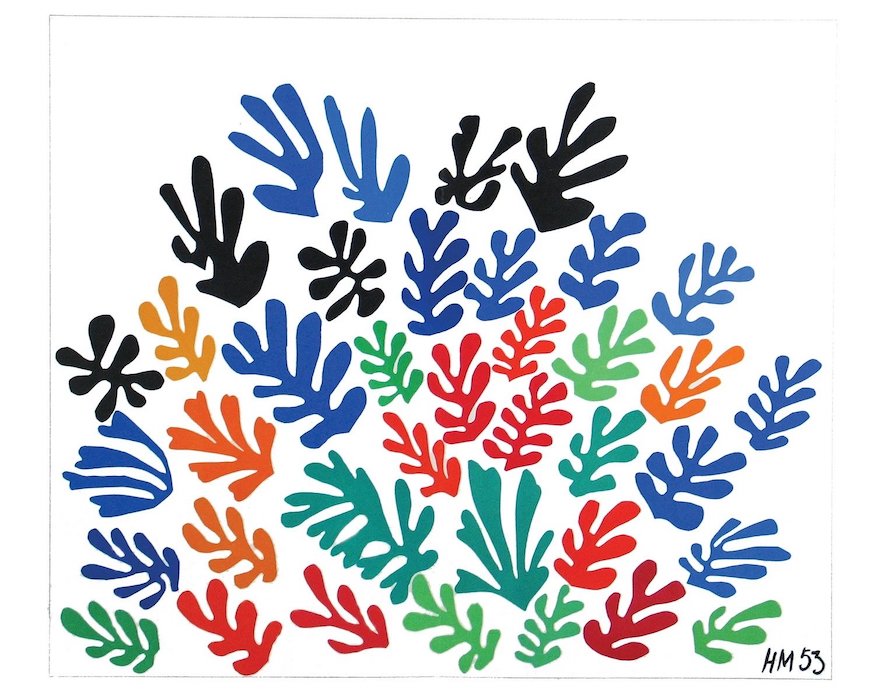 Behind The Mirror @ Eames Fine Art
Abstract colours and dark portraits inhabit the gallery, featuring stunning prints by the likes of Henri Matisse, Joan Miro and Francis Bacon. All united by the fact they are rare lithographs that appeared in two historically important print magazines. Until 1 September. 
Brilliant Visions: Mescaline, Art, Psychiatry @ Bethlem Museum of the Mind
What effect does mescaline have on the creation of art? From self-portraits and a disappearing cat, things are getting trippy in South East London as we go through a history of hallucinogens and their impact on art. Until 31 August.
All images copyright and courtesy artist and gallery unless otherwise stated. Alice Channer photo: Tim Bowditch. Mescaline image copyright Nakyeng Hwang.
Categories
Tags